SOLD OUT!
  CLICK HERE TO GET ON THE EMAIL LIST, SO YOU'LL BE NOTIFIED EARLY OF FUTURE EVENTS  
Prices are all-inclusive for 3 days and 3 nights!

Top Reasons to Join our Simchas Torah Retreat!
● An inclusive, super friendly, warm and connected atmosphere, where everyone feels genuinely welcome
   and happy to embrace new friends.
● An exciting Simchas Torah experience with energetic Carlebach style singing and dancing. Join Hakofas
   featuring incredible Achdus and brotherhood among the men – and an equally joyous celebration and
   camaraderie among the women.
● Enjoy our guided nature walks, beautiful waterfalls, serene lake, and our extensive animal farm with
   goats, rabbits, llamas, and Shetland ponies!


ACTUAL WATERFALLS ON OUR NATURE WALK
click here to see more pictures of the stunning waterfalls on our nature walk
● Spending Yom Tov in an entertaining and fulfilling environment where you never have to worry which
   meal you will eat by which friend or relative. No more scrambling, no more being a guest by someone
   else.
● Affordability. It's an incredible bargain to go away to a retreat for 3 days and 3 nights and only pay our
   special blow-out prices!
● With the entire retreat center to ourselves and being exclusively for singles, we can create the kind of
   fun, friendly, relaxed and spiritual Yom Tov experience that we all seek.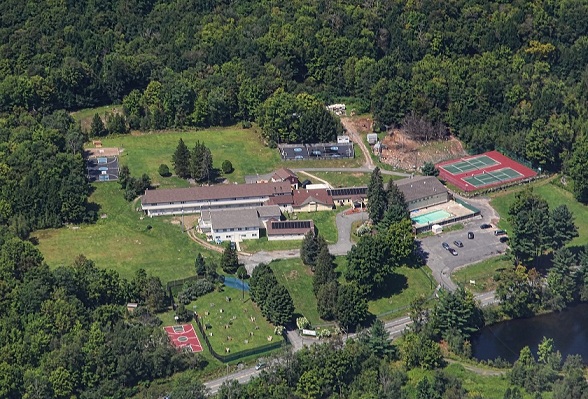 ● Exclusively For Singles

● Original, Fun & Innovative Singles Programming

● Organized Carpooling (More details to follow)

● Approximate Age Range: Mid-20s to mid-40s

● Entire Retreat Center Is Exclusively Ours

● Many Flying In From All Over The U.S.