Actions and Detail Panel
Sim Balkey
Sat, August 13, 2016, 8:00 PM – 10:00 PM CDT
Description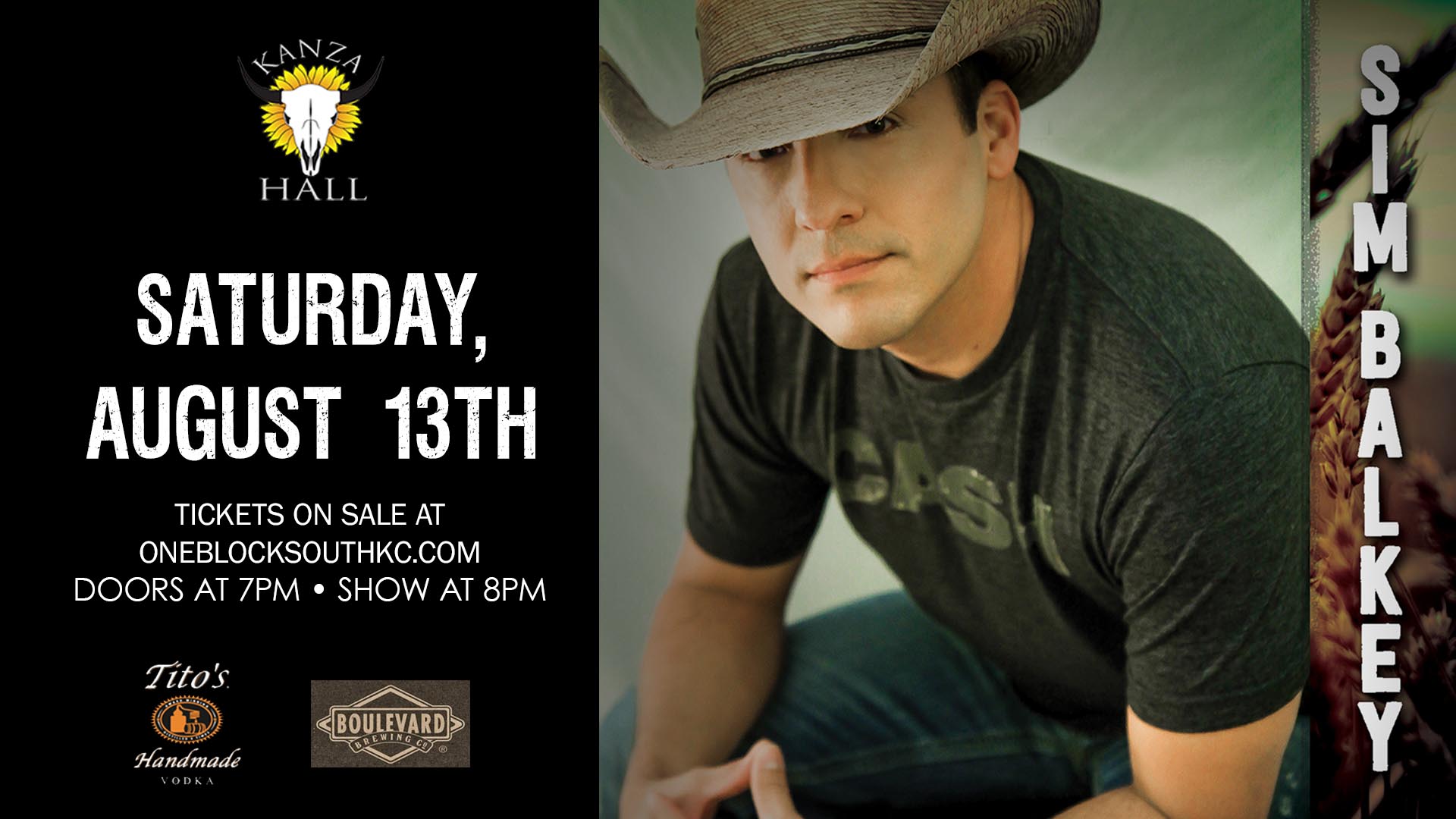 Sim Balkey has a distinctive voice, which quite simply, doesn't sound like anyone else in country music today. There's an edgy intensity that brings out the best in every song whether it's a vulnerable ballad or uptempo party anthem. Balkey infuses lyrics with a warmth and authority that draws the listener into every song and makes it memorable.
Sim's country roots shine through as his heart-felt vocals and his lyrics paint a picture of pain, love, and the struggle between. Balkey has released an album (Messin' Around) that is undeniably strong and by the looks of his growing fan base is ready for a broader market. His current single "How 'Bout We Do That Tonight" hit the Texas Regional Radio scene early in 2015 and quickly plowed into the Top 100 on the Texas Charts and still moving quick. Sim Balkey has great new music, an energetic live show, and plays about 100 nights a year with an ever expanding audience ... keep an eye out, Sim should be coming your way soon.
For more info, go to simbalkey.com.