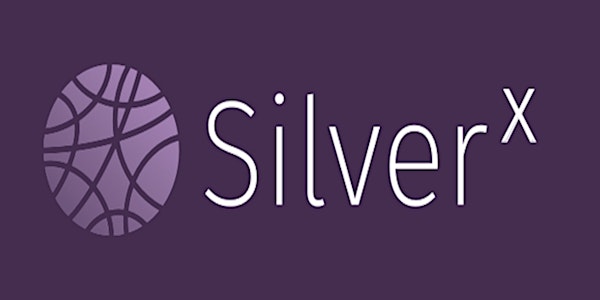 SilverNights - Get Your Cyber Sh*t Together
An evening of fun and practical information for getting your cyber affairs in order – one geo-tagged photo at a time.
When and where
Location
The Happy Peanut Bar - Private Events Only 37 Rue Philippe-Plantamour 1201 Genève Switzerland
About this event
Is my phone really listening to me? Are forwarded cat videos on WhatsApp going to give me ransomware? What am I supposed to do with all these cookie notifications? Will online dating ruin my privacy, and what is sextortion?
If these questions have crossed your mind, you're not alone. Between Esther Perel, Brené Brown, Joe Rogan and Ted Talks, we're all supposed to get in the arena – be resilient and live our best lives now, right? But how in the world are we supposed to do that when all roads seem to lead back online, and the experts are telling us the Internet will ruin us if we don't spend a fortune on protecting our data and privacy? The looming FUD (fear, uncertainty, doubt) is almost worse than the tireless menace of manspreading.
Fear not. SilverX has your back. Join us at the Happy Peanut Bar (top secret location inside the Hamburger Foundation in Pâquis) on Wednesday, 24 November for an evening of food, drinks, fun and a boatload of practical info about how to navigate today's online world with confidence – and without losing your mind or life savings.
The SilverNights experience is not your typical cyber event. All you need is an open-mind and willingness to join in for some fun, hearty discussion and a little bit of competition – complete with sweet prizes. The Hamburger Foundation's delicious menu will be available for you to buy dinner and drinks throughout the night - so come hungry and thirsty! This is a great event to bring along a friend or a group! Tickets are 15 CHF online and 20 CHF at the door. Doors open at 19h and the official fun will go from 19h30-21h30.
SilverX Lab, Sàrl is a Geneva-based and female-founded organization that helps everyday people become more savvy digital citizens through compelling, innovative events and learning experiences. Our team has deep experience advising organizations around the world, including many that you know and love, and teaching students at all levels how to become more cyber savvy. Above all, we are dedicated to empowering you to effectively navigate today's world.
**Please also note that to attend SilverNights events, you must have a valid Covid Certificate and proof of ID. Your health is our priority. Please visit this page on the Canton of Geneva website for all the details.