Silver Spring Health and Wellness Expo & Dance Fitness Festival

Sunday, June 3, 2018 from 1:00 PM to 9:00 PM (EDT)
Event Details


(Above image: Outdoor event venue - Silver Spring Civic Center - Veterans Plaza)
TO REGISTER or purchase vendor space, please click on "TICKETS" link on the right.
The Annual Silver Spring Health and Wellness Expo & Dance Fitness Festival, under the tagline "Know Your Numbers" and "Move Your Body" is a FREE, FUN, FAMILY-FRIENDLY OUTDOOR community event committed to building a healthier and stronger community, in partnership with other health care providers, fitness professionals, health educators, businesses, and non-profit organizations. We aim to empower, inspire and motivate the public to make healthier lifestyle choices. The goal is to educate people on the importance of knowing their health numbers and how to keep their numbers in a healthy range in order to reduce the chances of a heart attack, stroke, kidney failure and other preventable health conditions and diseases. The event concludes with our popular Salsa & Bachata Block Party!
See below for event program, confirmed vendors/health providers, past event videos and pictures and much more. Hope to see you there! Please share and spread the word!
------------------------------------------------------------------------------
 Event Program (1-9pm)
MC: Valetta Surae (seasoned health, fitness and wellness professional)
DJ: Hercules (one of DMV's most sought after, popular Latin and international DJ) 
Dance and Fitness hype 
1:00pm - Bokwa w/Paul Mavi (creator of Bokwa dance fitness)
1:30pm - MixxedFit w/Jada Akins
2:00pm - Zumba Strong w/DMV Crew
3:00pm - WERQ w/Kiki Tyler & Sonja Burns 
3:30pm - Grooversize w/MikeSwagg
4:00pm - KaribFIT 
4:30pm -  Zumba w/Michael
Salsa & Bachata Block Party
5:00 – 6:00pm: Latin Dance Lessons and Demos with Earl Rush and Chivonnie Gius 
6:00 – 10:00pm: Nonstop Salsa and Bachata dancing w/DJ Hercules!
 -----------------------------------------------------------------------------
Confirmed Vendors and Health Providers
1. Ancient Tonics - Health and Wellness Supplements
2. 5 Linx - Health and Wellness Products
3. Planned Parenthood Metro Washington - HIV prevention information, Planned Parenthood education offerings for youth, and our swag
4. Maryland Insurance Administration - Insurance about State of Maryland
5. Take Flight Inc - Fitness and Bootcamp Classes | Personal Training | Sports Performance Training
6. Pure Romance - Womens bath and beauty
7. WSSC - Water and Wastewater Services
8. Mary Kay - Skin care and color cosmetics
9. doTERRA - Educational information about natural solutions for wellness challenges facing dancers
10. IDLife - Healthy protein and snack bars, protein shakes, energy drinks, hydration drinks and workout products.
11. Aurora Health Services - Blood Pressure, BMI and Weight screening
12. Ethiopian North American Nurses Association - Health information on Diabetes, Blood pressure screening, MOLST form teaching
13. Patient First - Blood pressure screening
14. The Nurturer's Touch, LLC - Blood pressure checks
15. Silver Spring Vet Center (VA) - Providing Veterans Administration (Silver Spring Vet Center) Resources.  Veterans can sign up for counseling: PTS, relationship, readjustment, etc.  
16. American Kidney Fund - Blood Pressure and Finger-Stick Glucose 
17. MAC Fitness LLC - Fitness Screening: weight, body fat composition, target heart rate, measurements and recommended exercise and diet
18. Harmonious Living Chiropractic - Posture and Body Movement Screening
19. Sims Chiropractic Center - Spinal Screenings
20.  Palisades Chiropractic - Spinal Screening
21.  Donna's Long-Lasting Cosmetics - anti-aging SkinCare and BodyCare products
22.  One Pupil - Information on our charity work and on STEM education
23. Wing Chun MD - Martial Arts programs for adults and teens
24. Maryland Physicians Care - Medicaid & Maryland Physicians Care information, health & wellness literature/booklets. 
25. Caribbean Breeze3 LLC - Health drink called Sorrel and CB3 Rum Punch
26. Lift Africa LLC - Healthy smoothies
 27. Student National Pharmaceutical Association - Blood Pressure, Medicated awareness, Diabetes Awareness etc.
28. Dr. Lisa Newell - Oral Cancer screening and health exam
29. Access to Wholistic & Productive Living Institute Inc. - Free HIV Testing
30. St. Michael School of Allied Health - Blood pressure and blood sugar glucose screenings 
31. Healthy Roots Medicine - Acupuncture
32. Intel Beads & Fashion - African accessories and clothes
33. MahaYoga - Find Joy, Peace and Bliss through Yoga/Self-Realization
34. AT&T  -  Information about our products and services
35. Wholesale Gallery - Selling art
36. Pulse Community Care - Offering free Acupuncture treatments.
37. Bravo Marketing Group, LLC - Vacation brochures and literature, spinning wheel, invitations
38. It Works! - Health, weight loss, fitness, and skin care items.

39. Charik Fashion -  Dresses, jewelry, African dresses and accessories.
40. Atomy - Company product information and membership
41. Back To You Chiropractic and Rehab - The benefits of chiropractic and whole-health wellness.
42. Vitality Health and Wellness - Chiropractic Information 
43. ASEA - Health and Wellness, Fitness and Anti-Aging
44.  Rare Patient Voice - Voicing opinions on medical products and services
45. National Harbor - Wyndham Vacation Ownership Program 
46. GYMGUYZ DC Metro - In-Home mobile personal training company
47. Renewal by Andersen - Promoting our replacement, custom, composite windows and doors.
50. HomeHearts HomeCare  - In Home Care Services.Personal Care, Companion Care,ADLs 
 51. MyEyeDr  - Vision Screening
52. Montgomery County Board of Election - Election information.
53. Phoenix Fitness Apparel - Born Primitive apparel and JUNK headbands
54. Jesus Fit Clothing - Tee Shirts, Legging and Fitness clothing 
55. Estydesigns - African Clothing
56. Arthur Murray Dance Center- Ballroom & Latin Dance Lessons for Kids and Adults 
57. University of Virginia - Medical Research for American Red Cross, Univeristy of Virginia
58. DialogueDirect,Inc./WorldWildlifeFund - Displaying information about the company
59. It Works! - Health and Wellness Products
60. New Era Wellness LLC - Alternative natural medicine and home health assistance
61. Power Home Remodeling Group - Home remodeling information
62. The Cannadocs - Health education information
63. Farafina Island - Providing healthy African food.
64. Elite Home Care Solutions - In Home Elder Care and disabled Care Information
65. Excellent Health Concierge Services - Glucose testing and diabetes education
66. The Lifestyle Check-in - Travel experiences and knowledge on how to access the travel industry through ecommerce.
 *List to be updated with new vendors and health providers as they sign up*
------------------------------------------------------------------------------------------
Health and Wellness Expo
Click here for Health and Wellness Pictures from last year
-----------------------------------------------------
Dance Fitness Festival
Pictures from the Dance Fitness Festival last year
-------------------------------------------------------------------------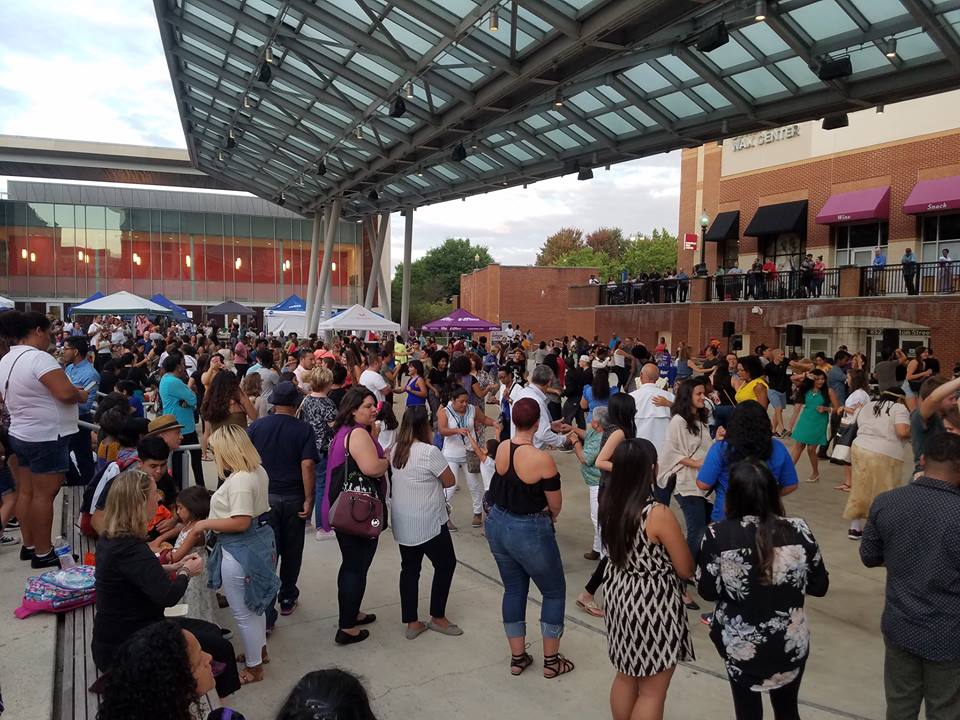 (Above image: our popular Salsa and Bachata Block Party which follows the main event)



See pictures from the Salsa and Bachata Block Party last year

----------------------------------------------------------------------------
Event Powered By: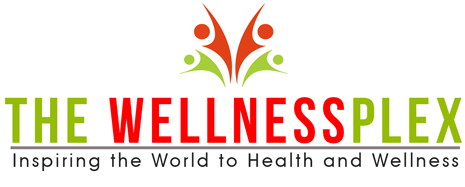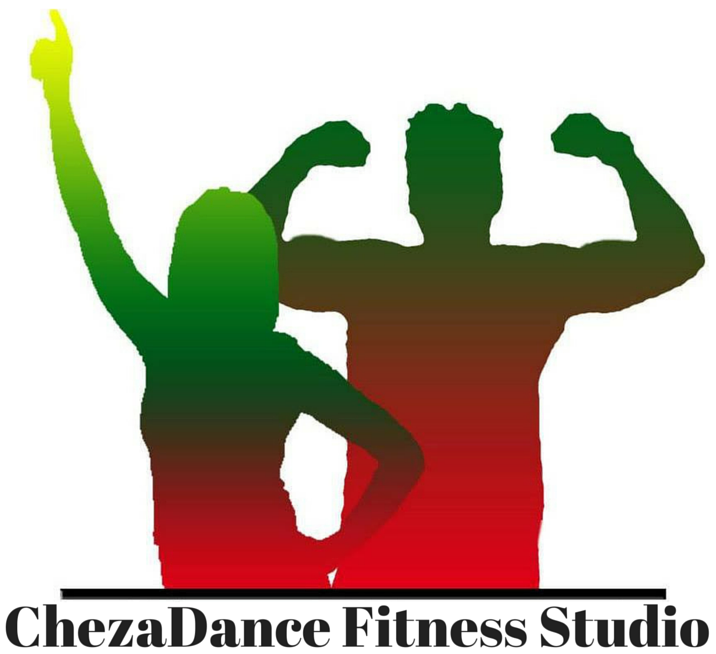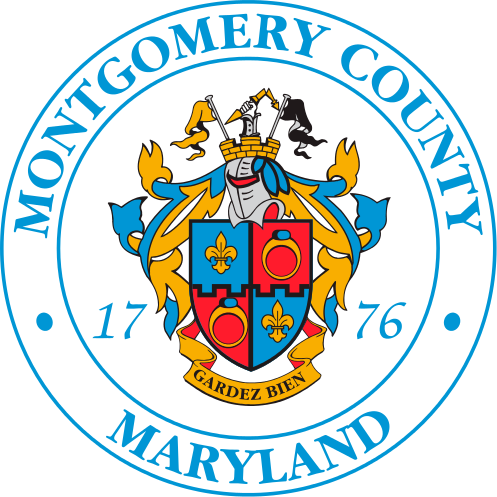 Montgomery County CAP Program
------------------------------------------------------------------------------------
Please RSVP/Register: To secure your spot and be entered in a raffle to win a prize, please register for this event and share the event page / invite all your friends and family. This will also ensure that you receive the most up to date event information, updates and specials.
For more information about the event, please contact silverspringdowntown@gmail.com
Hope to see you there!
Organizing Committee.
---------------------------------------------------------------------------------------
Purchase Event T-Shirt - Show Your Love
"I Love Downtown Silver Spring"
---------------------------------------------------------------------------------------
Refund Policy:
All sales are final. We do not issue refund for any cancellations. We encourage vendors to find someone else to buy their spot or someone else to cover their booth in the event when they can't make it.
Sincerely,
Event Organizing Team.
When & Where

Silver Spring Civic Center - Veterans Plaza
1 Veterans Place
Silver Spring, MD 20910


Sunday, June 3, 2018 from 1:00 PM to 9:00 PM (EDT)
Add to my calendar
Organizer
We are an event planning, organizing and promotion team based downtown Silver Spring, MD. We have organized and promoted successful and well attended events in the Washington, DC area. We would like to help you make your next event in in the Washington, DC area, especially downtown Silver Spring, a success. Please contact us for more information at silverspringdowntown@gmail.com.
 - Watch our event VIDEOS: https://www.youtube.com/channel/UCl1hupJWTd_cyF0Z4igfh9g
- See our event PICTURES: https://www.flickr.com/photos/161962519@N03/albums
- Like/Follow us on Facebook: https://www.facebook.com/eventsdowntownsilverspring/
*Please scroll to the bottom to see a list of our upcoming events! Hope to see you there!*
 Events Downtowntown Silver Spring, Maryland are a must attend! Silver Spring, MD has been ranked as the one of the most diverse cities in the USA (#4). Silver Spring downtown is one of Washington, DC area's best kep secret! It's very diverse. It's where the world meets. It's also a great place for family and social outings and gatherings. There's always a lot of good and fun things taking place downtown Silver Spring from shopping, movies, events, delicious food and so much more! Connect with us and never miss a great event downtown Silver Spring!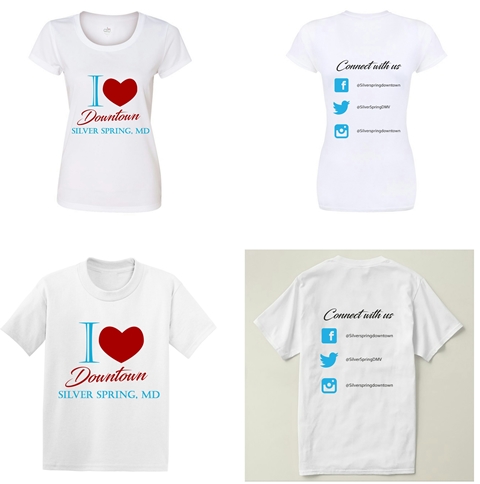 Purchase your "I Love Downtown Downtown Silver Spring, MD" events shirt on any of our events links posted below. You have an option to order the shirt with a printed or blank back. Companies have an option to sponsor their logo on the back of the t-shirt.