Description
The Silver Oak Cellars Release Day party is quite simply, one of the best wine events of the year. Silver Oak produces some of the very best and most sought after Cabernet Sauvignon in the world…and they know how to throw a great party! We're headed back to their Napa Valley Oakville Estate property for their Spring Release Party at one of Napa's most prestigious and beautiful wineries.
On Saturday, February, 2nd, Silver Oak will showcase the release of their highly anticipated 2008 Napa Valley Cabernet Sauvignon. Guests can taste unlimited quantities of this sensational wine at this one-of-a-kind party.
You will also have the opportunity to taste the excellent 2008 Merlot from their sister winery, Twomey. This is no ordinary tasting experience with amazing bites from top wine country restaurants including: Goose & Gander, La Toque, Morimoto Restaurant, Farmstead, Sea Thai Bistro, La Taquiza, Jackson's Bar & Oven and Q Restaurant & Bar plus unlimited wine, fun people and live music.
On our way home from Silver Oak, we will stop by Domaine Chandon to end the day as all civilized people should - to sample some of California's best bubbly! Over the years, this stop has been the favorite part of the day for many as you unwind outside under the shade of giant oak trees. And this year we have created a special addition with a private area at Domaine Chandon and 2 glasses of their reserve sparkling wines will be INCLUDED for each person in the price of the trip!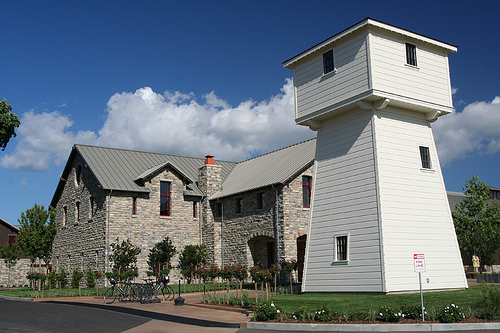 We provide luxury bus transportation (definitely a day to have a driver!), a bagel breakfast, bottled water, stops at the Silver Oak Release Party and Domaine Chandon (inclusive of 2 glasses of champagne), a very festive group of wine lovers and the signature 'Silver Oak Mix' will keep the party going on the bus ride home.
Please note: tickets to the Silver Oak release party is NOT included. You can purchase will call tickets online here through Feb. 1st.
We'll depart San Francisco at 9am sharp from the corner of Lombard & Fillmore streets and return around 6pm.
Get ready for one of the most memorable and flat out FUN days you'll have all year. Be sure to sign-up early as this event is extremely popular and sold out well in advance last year.