Join us for dinner, high-energy entertainment, and fabulous prizes at the Norwood Hotel Ballroom, featuring TYZEN The Comedy Hypnotist™
About this event
The Silver Lining Gala benefits individuals living with substance use disorder, addiction, and other mental health issues.
You can make a difference!
Your HELP is vital to saving lives. Be a HERO today by being a sponsor or purchasing advertising. Contact SRWC at 204-956-6650 ext. 0 or email info@srwc-mb.ca
Tickets/Donations
General ticket: $100
Best Deal!- Patron ticket: $150. Patrons receive a seat at a PREMIUM table, and they will be listed will in the program.
Donate-a-Seat $100. Can't attend? Purchase one seat, and we will donate it to someone who otherwise couldn't afford to attend.
Full PREMIUM table (8 seats) $800. Purchase 8 seats to reserve a PREMIUM table.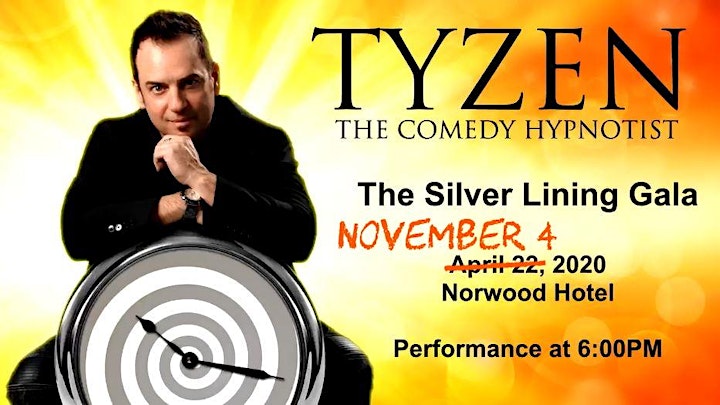 Entertainment
Tyzen The Comedy Hypnotist™
Tyzen The Comedy Hypnotist™ was born and raised in Winnipeg. With his hilarious and unique combination of improv-comedy and hypnosis, he very quickly rose to rank among the Las Vegas hypnotist/magicians he once idolized as a kid. Now, he returns to his hometown to perform at the Gala.
With over 25 years of experience, he generates an electrifying performance, and audience members are transformed into the stars! He interacts with his volunteers in a unique way while incorporating a generous dose of stand-up improv comedy. He has the ability to be diverse and spontaneous, which transforms a classic hypnosis show into a comedy rock concert (without all the loud music)!
No Plants, No Script
There are NO actors, there are NO plants, and there is NO script. There is only pure suggestion, and hilarity.
Local Roots
Tyzen was born and raised in WINNIPEG, Manitoba – Canada. He grew up a very quietly/shy boy but still managed to immerse himself into art and music. He played Piano, Guitar, Trumpet and Violin.
At an early he discovered his love for the art of Magic & Illusion while watching David Copperfield on Television. Since then, Tyzen pointed his creative talents in that direction and never looked back. He became a member of the Society of Young Magicians and in his first year of magic Tyzen was already performing on the weekends at children's birthday parties while still maintaining his school grades. That very year he won the Junior Grand Championship Award at Magic Week 1989 hosted by the Society of American Magicians. This award caught the attention of local booking agents which in return filled his calendar up.
During Tyzen's Junior Year in High School he witnessed a Reveen performance and was completely mesmerized by his show. Thereafter, Tyzen sought out anything he could learn about the art of Hypnotism. By the end of his Senior year Tyzen had already concocted a show that featured illusions, magic, hypnosis and comedy. After graduation he set forth honing these skills delighting audiences within central Canada.
In 2005 Tyzen made a move to CALGARY, Alberta – Canada. Living in a bigger city forced Tyzen to up his game. He reinvented himself with an edgy rock n roll look and started attending conventions to compete on an international level. Tyzen managed to stir up quite the buzz with his fresh and welcomed approach to Stage Hypnosis and took the U.S. market by storm! Shortly thereafter Tyzen was imported down south and his popularity grew exponentially.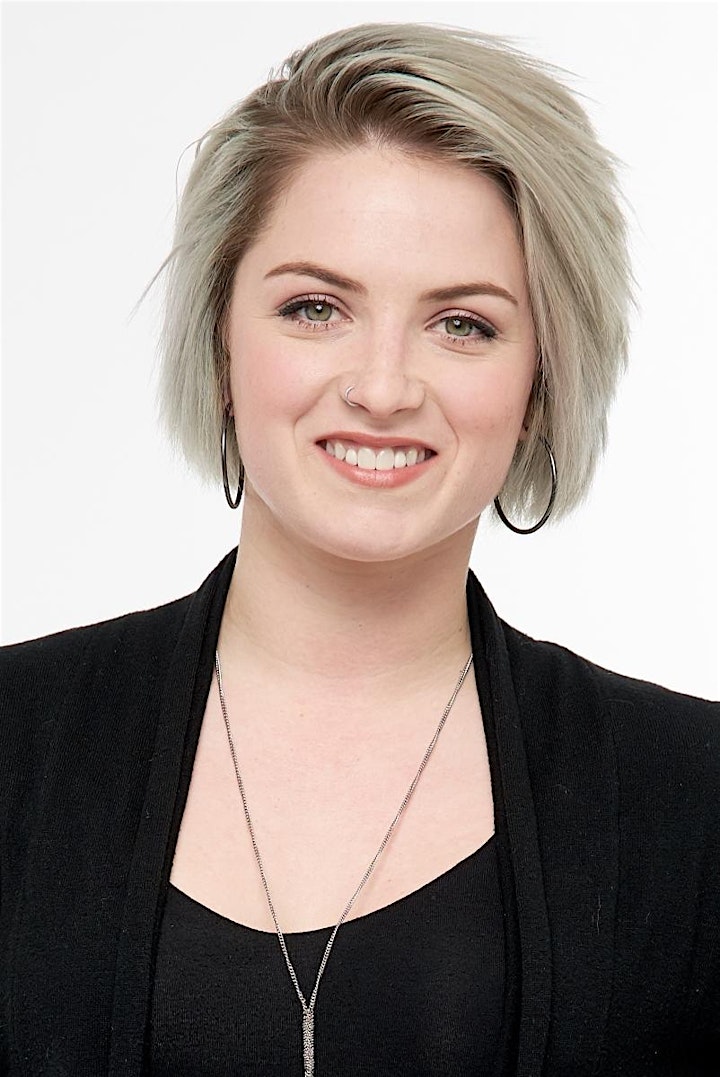 Randy Parker, Master of Ceremonies
Co-host QX104's Morning Show, (weekday mornings, 6-10AM with Brody Jackson)Randy is a born and bred (just outside the perimeter) Winnipegger. She loves the city but her favourite spots are definitely outside of it, including being at the cabin, anywhere with fresh air, no cell reception and some good fishing – you can't beat it! Some of her favourite hobbies include cooking, snowboarding and anything to do with her dog.
SRWC
St. Raphael Wellness Centre (SRWC) is a Winnipeg-based charity that has been supporting individuals and families living with substance use disorder, addictions, and other mental health issues, since 1996. They offer community-based group and individual counselling at every stage of change. They are the only place in Winnipeg that specializes in coming alongside individuals both before they go into treatment and after they get out. SRWC is honoured to have a reputation for being welcoming, and non-judgmental.