Description
2017 Silver City Brewery Mariners Pub Crawl
Tickets $40
Tickets include the following:
- 1 Ticket to Mariners vs. Houston Astros
- 1 Commemorative T-shirt
- 1 Pub Passport
Tickets non-refundable after May 15th, 2017!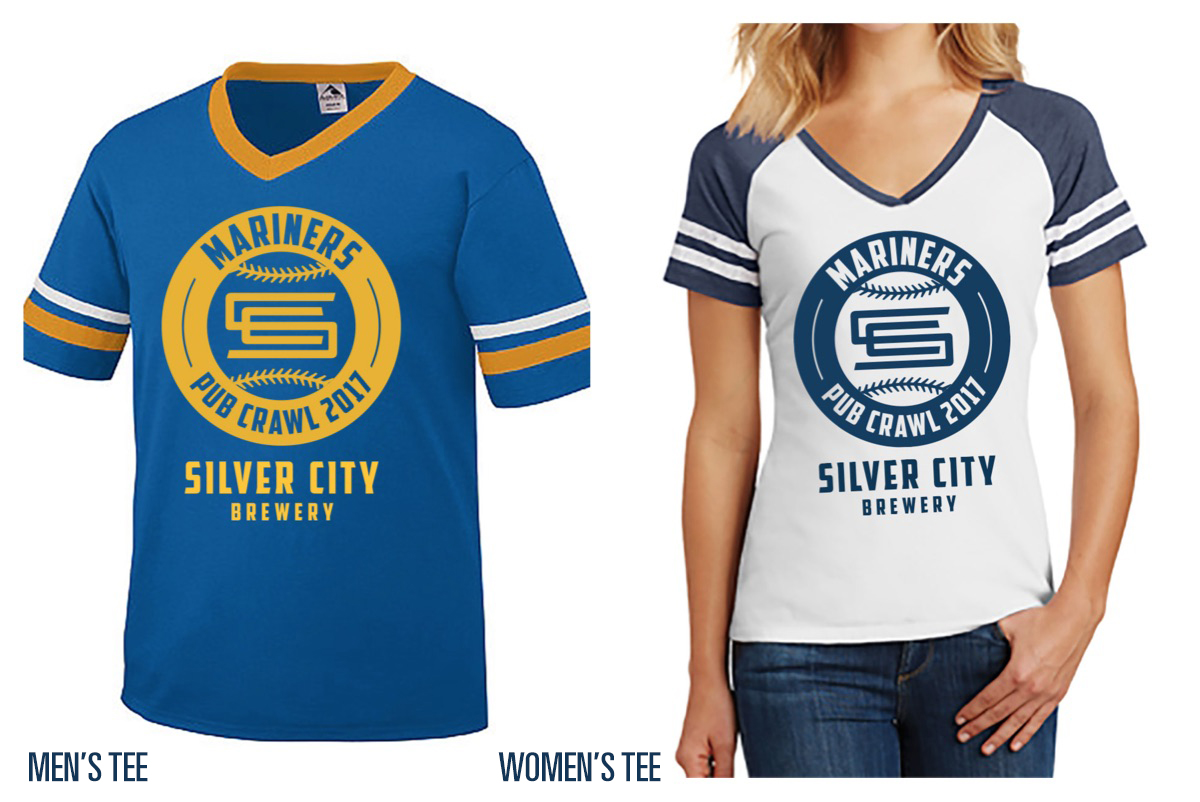 Check-in will be held at Swannies in Pioneer Square at 4:30 pm where you will receive your ticket to the game, t-shirt, & a printed copy of the pub passport. Visit the participating Pioneer Square pubs & restaurants to enjoy Silver City beers and mark your passport off along the way. Passports will be turned in for a drawing to win cool prizes.
It is not mandatory to visit every single pub. There are many stops, so guests are encouraged to choose their top few, to take their time, and enjoy the event safely!
***Skip the lines! Early Pre-Check-In will be available at Silver City Taproom in the days leading up to the event. Pre-Check-In dates/times will be announced in early June***
You will receive your Mariners tickets, t-shirt, & passport when you arrive at Swannnies.
Please let us know your shirt size during checkout. Further inquiries can be sent to info@silvercitybrewery.com
Note: The Silver City Mariners Pub Crawl bulk purchases a block of seats (sections 326 and 327), so participants can move around and mingle openly. By default, each Mariners ticket will list a designated seat in this section, but we encourage all attendees to be flexible so friends and family groups can sit together.