Description
Create your own beautiful hand-dyed scarf!
Using only Sharpie brand markers, you can easily dye a 100% silk scarf to make the tie-dyed, impressionistic look of your own design. Never heard of it? It's an easy and fun process that anyone can do, and a fun afternoon trying something new. The effects are stunning, and can be a unique gift to yourself, or for someone else. Sign up friend as well, and create together!
$65. For all ages, and no artistic experience needed. Our workshop is limited to only 20 attendees.
Supplies: 1 silk scarf is provided per ticket. Bring: king size Sharpie markers in at least 8 primary colors, or you may purchase a set from the artist on the day of the workshop for $10. Other supplies are included.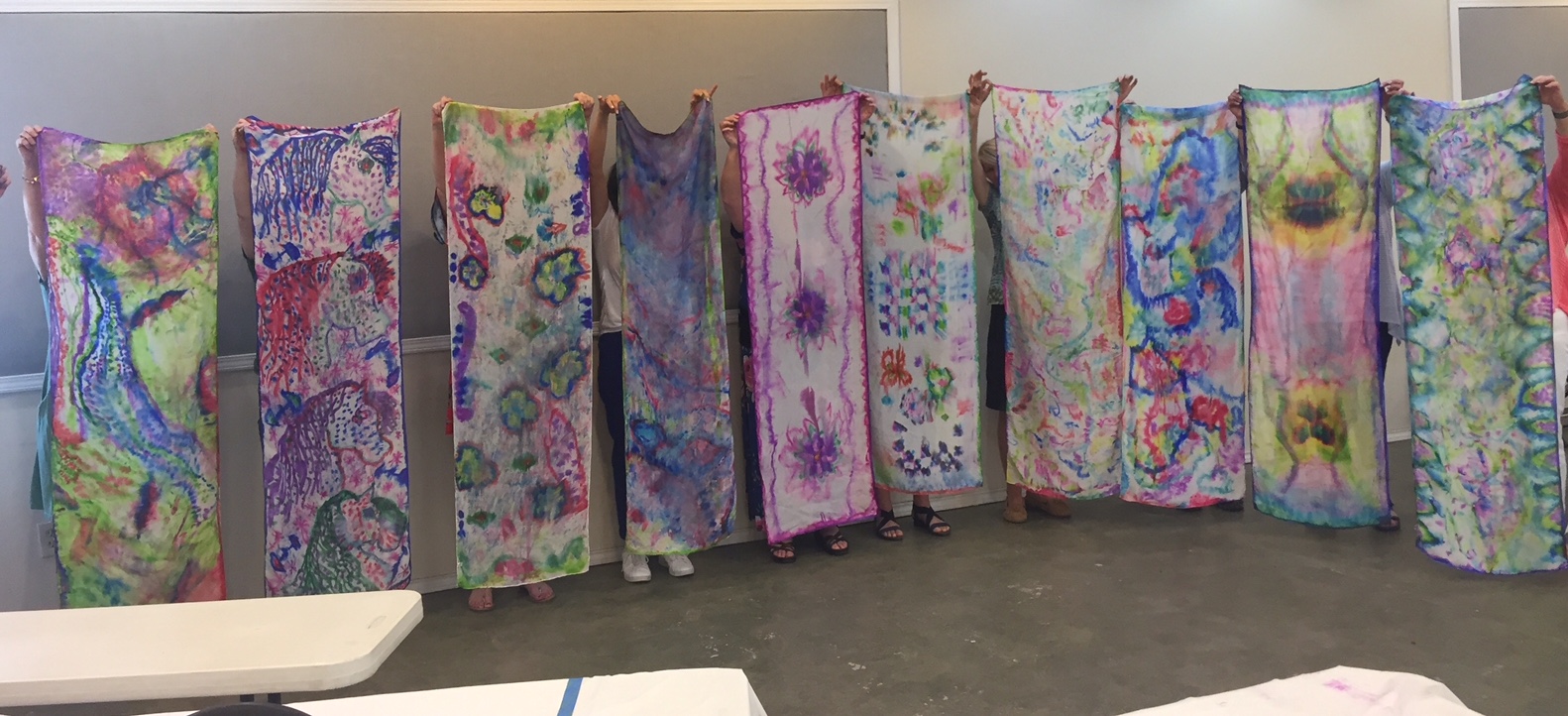 Arrive early, have lunch in our Cafe, then come create with us in our spacious Gardener's Classroom!
---
Sally Wilkins has created art in many forms over the years. Always appreciating the mindfully creative process, she left the corporate world 25 years ago to find herself loving yoga and meditation, and taught both for the ensuing 20 years. Combining those meditative and healing aspects with her art, she began to explore the mediums of paint, paper, beading, collage, and mosaics. Her current passions are expressed in rock dotting, heart collages, and the dying of silk fabrics.