Silicon Vikings Oslo Chapter Launch Event

Thursday, April 19, 2012 from 6:00 PM to 9:00 PM (CEST)
Event Details
Life is too short to work for a boring company [StartupDigest]. Want to know why Silicon Valley is the world most dynamic innovation and entrepreneurship hub? Want to learn how to break inside the Valley? Join us at the Oslo Chapter launch event to learn more. We connect Norway to Silicon Valley. 
Agenda
18:00 Open Doors
18:15 Welcome to Silicon Vikings Oslo Chapter by President Thang Vo and Chairman Tone Ringstad
18.35 The Silicon Vikings Story by President and Chairman Richard Horning
18:50 Venture Capital the Silicon Vally Way by Eva Solheim, Oceanshore Ventures 
19:15 Drinks & Chat
19:45 Beyond Business Plans by Assistant Professor Tor Grønsund, UiO Center of Entrepreneurship
20:05 Sponsor of the Night by Dag Thorstensen, Advokatfirmaet Haavind AS
20:15 Tapas & Networking
About Speakers

President and Chairman of Silicon Vikings
Richard Allan Horning is a member of SNR Denton´s Corporate Practice and Venture Technology/Emerging Growth Company Group in Palo Alto, California.
Richard represents a wide spectrum of technology clients - from the classic "garage-based" start-up to Fortune 500 multi-nationals throughout Silicon Valley and around globe. Richard specializes in counseling high technology companies in all stages of development on domestic and international issues, including financing growth and development; securing, protecting and licensing intellectual property rights; supply and distribution relationships, including antitrust and unfair competition consideratios, and dispute resolutuion affecting technology driven industries including international arbitration of technology focused disputes. 
Richard has served as President of Silicon Vikings since 2004.  He is also past President at the Internation Technology Law Association and formerly served on the Executive Committee of the Intellectual Property Law Section of the State of California. He served on the Advisor Board´s of MNA Electronic Information & Policy Law Reporter, Center of Intellectual Property [Sweden] and the International Institute of Innovation Journalism [Stanford].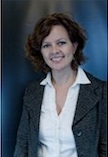 Chairman of Silicon Vikings Oslo Chapter
Tone Ringstad is CEO and founder of the management consultancy company Values@Work. She built the company based on values driven process. 
Tone has expertise in values management, brand values and leadership change process with 20+ years experience from private enterprice with international leadership skills. She has broad range of experinces from large enterprices within oil and gas, shipping, finance and health, and has built an extensive customer base "In the values methodology". Personal values development is completed with more than 800 leaders in different business in the Nordic countries. 
Tone holds a Master of Science in Applied Geophysics from University of Oslo, and a Diploma degree in business Economy and Master of Change Management from Norwegian School of Management. She also holds a Strategic Partner Agreement with Values Technology Inc and certified as a global values facilitator. She is a Mentor in the International Master Program of the Norwegian School of Management.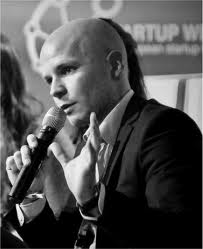 Founder at Lingo Norge and Assistant Professor at University of Oslo Center for Entrepreneurship
Tor Grønsund is the founder of Lingo Norge and an Assistant Professor of Entrepreneurship at the University of Oslo. In his teaching and workshop engagements, Tor uses a modular "Lego-like" approach, combining the Business Model Canvas, Lean Startups, Customer Development, Disruptive Innovation, Blue Ocean Strategy, and design thinking into simplified, tailored innovation practices. His methods have been adopted by universities globally, including Stanford University and UC Berkeley. More about Tor on www.torgronsund.com.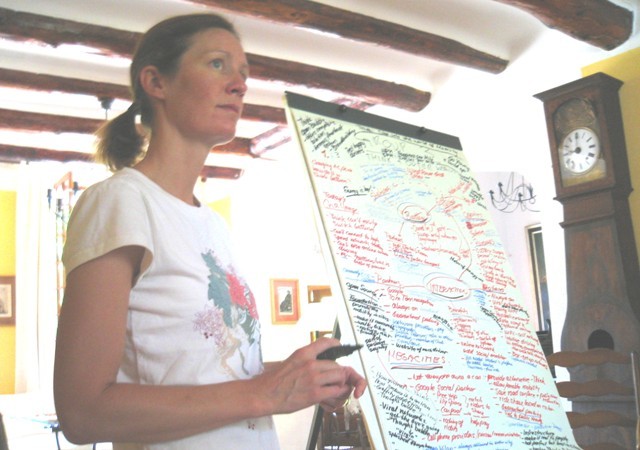 Founding Partner & Managing Director of Oceanshore Ventures
Eva Solheim has 18 years industry experience from global energy, chemicals and technology industries. Prior to co-founding Oceanshore , Eva served as Trade Commissioner of Innovation Norway at the Royal Norwegian Consulate General in San Francisco, where she worked on developing trade and research relations between Norway and U.S.
Before her work with Innovation Norway, Eva was part of the founding team of Presidio Ventures Partners, the venture capital arm of leading global trading company Sumitomo Corporation. In the years at Presidio and Sumitomo, Eva was instrumental in the development of long-term industry relationships that lead to international sales, partnerships and strategic investments in chemicals, food and agriculture, as well as managing venture capital investments in U.S. information technology companies.
Eva started her career in the U.S. sales team of Hydro Agri (now Yara Intl.), the former agricultural chemical unit of Norsk Hydro A/S, a global leader in energy, chemicals and materials. At Hydro, Eva worked on chemicals and materials sales to the U.S. agriculture and water and wastewater industries. Eva holds Master and Bachelor degrees in Business Administration from California State University. Eva currently manages investor relations for Oceanshore, holds portfolio board observer seats, and works with the team on evaluating new technologies and industry relations.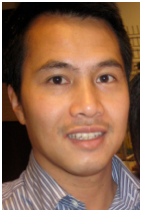 President of Silicon Vikings Oslo Chapter
Motived by his love for Silicon Valley and fascinated by the unique ecosystem of innovation and entrepreneurship at the Valley, Thang founded Silicon Vikings Oslo Chapter with Tone Ringstad to connect Norway to Sillicon Valley. 
Thang is CEO and founder at Vonano AS. Thang is an entrepreneur by heart and a passionate learner. He has experience from technology startups. 
As student at Norwegian University of Science and Technology (NTNU), Thang developed unique solution for Polymer Exchange Membrane (PEM) Fuel Cell Technology which reduces the cost by 60% and weight 70% compared to the conventional technology. For the solution Thang was awarded 1st prize for the distruptive product idea 2007 by Research Council of Norway, the Organization for Doctoral Candidates at NTNU and NTNU Entrepreneurship Center. 

Thang received Master of Materials Science & Energy Technology from NTNU, Advanced Entrepreneurship Program from Boston University School of Management and Harvard ManageMentor Program. In addition, he took courses in business development and strategy, IPR and commercialization of Life science and Nanotechnology. More about Thang on www.thangvo.no.
Attendee List
Sort by:

Date

|

First Name

|

Last Name
When & Where

Advokatfirmaet Haavind AS
Bygdøy allé 2
0101 Oslo
Norway


Thursday, April 19, 2012 from 6:00 PM to 9:00 PM (CEST)
Add to my calendar
Organizer
VRI-Vestfold
VRI Vestfold er viktigste forskning og innovasjon program i Vestfold regionen. Formålet er å fremme og styrke innovasjon og verdiskaping gjennom samarbeid med universitet/høyskole, forskningsinstitusjon og industri i Vestfold.
Satsingsområder i VRI Vestfold:
• Mikro- og nanosystemteknologi og elektronikk
• Energi-og Maritime Engineering
• Vann renseteknologi
• Mat og andre næringer
Vestfold har etablert som Norge ledende hub i mikro- og nanoteknologi med Institutt i Mikro- og Nanosystem teknologi (IMST) hos Høyskolen i Vestfold, NCE Micro- og Nanotechnology, Electronic Coast Norway, Microtech Innovation, Kongsberg Gruppen og regionens mange høyteknologiske bedrifter.  
VRI Vestfold er finansiert av Forskningsrådet og "Verdiskapning i Vestfold" med partnerskap med NHO, LO , Vestfold fylkeskommune og Innovasjon Norge. Høyskole i Vestfold koordinerer prosjektet. 
Les mer om VRI Vestfold på www.vri-vestfold.no