About this Event
In these unprecedented times, it is more important than ever to be in community together, to support each other and to lean into opportunities to be kingdom builders together.
Join us virtually to connect with others at FaithTech in Silicon Valley and be a part of shaping this community as we seek to co-design and live out kingdom tech culture. This month, we'll be getting geared up for #HACK. We will introduce the hackathon challenges and hear from our ministry partners, with time for Q&A and an opportunity for further discussion in small groups with each other.
Here's what's happening on September 24th:
5:00pm - Welcome & intro to FaithTech SV
5:05pm - Intro to #HACK, Indigitous, and Challenge Partners
5:50pm - Community breakout discussions
6:15pm - Main session wrap up & extended Q&A
Speakers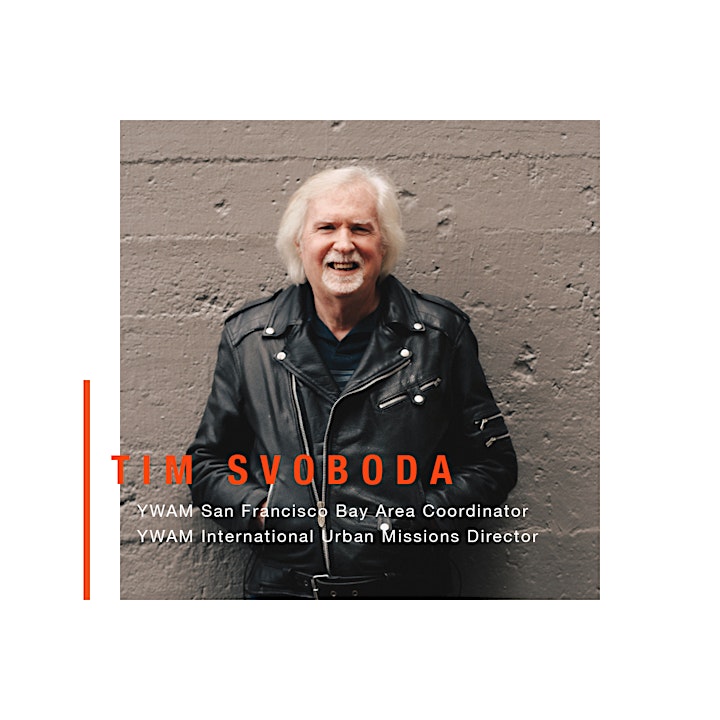 Tim Svoboda
YWAM San Francisco Bay Area Coordinator
Timothy Svoboda is currently the International Urban Missions Director for Youth With A Mission and also serves as the City Coordinator for YWAM San Francisco and the Bay Area. Tim, his wife and children have served in India from 1983 to 2007. Tim was the National Director for YWAM India, the South Asia Urban Ministry Coordinator and the Chennai City Coordinator. YWAM Chennai has developed into a decentralized movement of 17 focused teams that are living incarnationally and reaching out to leprosy patients, slum dwellers, university students, urban middle class people, Muslims, and into other sectors of society. Tim also was one of the founders for Chennai Transformation Network which is a movement that unites the Christians of the city for transformational ministry. Tim and Karol currently live in San Francisco giving leadership to the ministry of YWAM there and around the world in cities. Tim has also served on the Global Leadership Team for YWAM international and locally Tim has served on several San Francisco faith initiatives. Tim earned his Doctorate in Ministry from the Bakke Graduate University in 2007 and is an adjunct professor for BGU for their courses in India.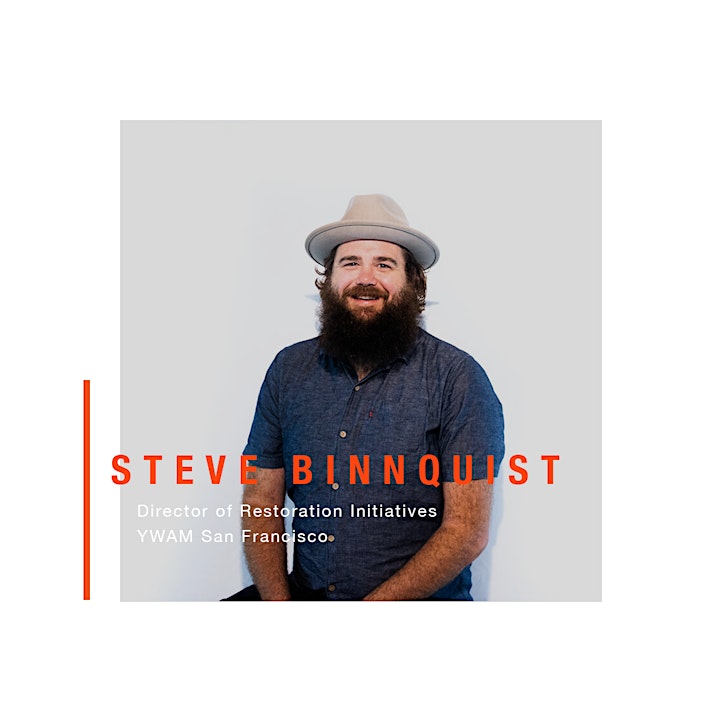 Steve Binnquist
Director of Restoration Initiatives, YWAM San Francisco
Steve began working with YWAM San Francisco in 2004 where he leads Restoration Initiatives, a ministry dedicated to restoring, empowering, and serving residents of San Francisco's Tenderloin.
The Restoration Initiatives program seeks to:
Restore people to God, their families and others
Empower them to contribute to society with tools for pursuing work, employment, and housing
Serve them practically through prayer, intentional relationship, free haircuts, access to showers, and accompaniment to hospital, court and rehabilitation appointments.
Simon Seow
Co-founder, Indigitous.org
Simon is a creative catalyst and communicator who cares about bringing the unchanging gospel to a changing generation. God has written this burden into his story by making him a creative who likes new ideas. He first experienced this through launching and leading the Creative Communications ministry team in Singapore. He's married and the shepherd of 3 teenagers. A co-founder of Indigitous, he also serves as a Senior Digital Strategist for the global Cru movement.
This event is for everyone from engineers and programmers to ministry leaders to designers. Our goal is to join together with the broader community, using tech and innovation as a means to help grow the Kingdom of God. Diversity makes us stronger.
Can't stay for the whole time?
Not to worry! Drop in and drop out whenever you can.
What is FaithTech?
We are a global movement of Christians interested in all things faith and technology. Our vision is to become a global hub for FaithTech conversations, integrations, and innovations.
Visit our website or check out our publication for more!
* Photographs and videos may be taken during this event. Please contact us in advance if you would not like to be a part of videos and photos. Else, by attending, you are agreeing to participate in our media.