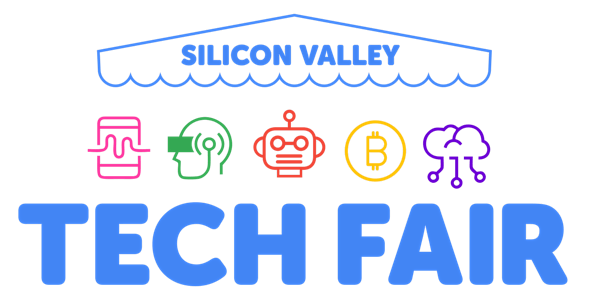 Silicon Valley Tech Fair
When and where
Location
Santa Clara Convention Center 5001 Great America Parkway Santa Clara, CA 95054
Description
Silicon Valley Tech Fair (SVTF) is the largest Tech Fair in the US with 50+ exhibitors and 2500+ attendees this year. It is open to all types of tech companies (including AI, Blockchain, IoT, Hardware, Robotics, AR/VR, EdTech (including universities), Healthcare, Cloud Computing, Big Data, FinTech, MarTech, HR / Accounting / Payroll / Legal / Tax / Real Estate / Venture Capital services). SVTF is an excellent venue for tech companies to promote their brand and meet potential employees, graduate students, customers, partners, investors and network with the other participating companies.
Exhibitors: Exhibitors get a booth (with table, chairs etc) to display their open positions, free stuff (t-shirts, stickers etc) and talk to potential hires, customers and partners. Every attendee gets a brochure with all the sponsors' logos, all the exhibiting company logos. All the tech companies (along with their products/services and open positions) will be promoted in our email network of thousands of technology professionals.
Sponsors: A limited number of sponsorship opportunities are available. Contact us for more details about sponsorship pricing, benefits etc.
Attendees: SVTF is FREE for all attendees. Free registration is required to attend SVTF. 2500+ attendees (customers, partners, investors, job seekers ranging from fresh graduates to experienced Tech professionals (developers, product managers, program managers, marketing, sales, business development, customer relations)) have registered so far to attend SVTF.
Looking forward to seeing you at SVTF 2019.
Visit siliconvalleytechfair.com for a list of our sponsors and exhibitors.