Description
THIS EVENT IS COMPLETED.
SEE EVENT PROCEEDINGS, SLIDE DECKS, AND PHOTOS.
JOIN OUR MAILING LIST AND STAY POSTED ABOUT NEXT "ANTICIPATING THE FUTURE"
Discuss innovation and technology with TVLP alumni and guests from Silicon Valley during the symposium "ANTICIPATING THE FUTURE". You will have the opportunity to learn about the Silicon Valley Mindset and share your ideas with international innovators and Berlin's entrepreneurial community. Different sessions will offer the entire spectrum of topics from Challenges in Food Industry to Digital technologies for preventing health issues. Registered attendees will be invited to apply for a talk.
You will have opportunities to build connections and get feedback on your venture project during lunch and coffee breaks. "Anticipating the Future" is a non-profit initiative organised by TVLP.co with Fraunhofer IZM and it is part of the Global Entrepreneurship Week. Event supporters include GABA, German American Business Association, and EURAXESS of European Commission. All attendees are invited to join The Hub Conference on Nov 22 in Berlin. Official media partners include magazines Berlin Valley and The Hundert.
Expand your business network while you experience the innovation center of Berlin, on November 20, 2016.
REGISTER NOW AND APPLY FOR A TALK!
SYMPOSIUM PROGRAM
9 am REGISTRATION & NETWORKING
9:40 am Registration ends and doors close
9:45 am WELCOME
Erik Jung, Fraunhofer IZM
10:00 am OPENING KEYNOTE "Silicon Valley Mindset"
Dr. Francine Gordon, Leavey School of Business - Santa Clara University & Silicon Valley TVLP Head of Faculty
10:30 am SESSION "Startups providing social and health benefits"
Coordinated by Mahrukh Qadeer, Founder of Mahir & Franco Amigoni, Ceo of Sincron Polis
11:15 am SESSION "Challenges in Food Industry"
Coordinated by Lorenzo Salmi, Co-Founder of Badeggs
12:00 pm NETWORKING LUNCH
1:30 pm PANEL "Silicon Valley bridging Silicon Allee"
Bruce Pittman, Senior Vice President of the National Space Society and Director at NASA Space Portal in Silicon Valley
Udo Büdding, Attorney at Büdding Legal & GABA associate
Flavio Notari, International accountant & Director at BAIA
Erik Jung, Business Developer at FraunhoferIZM
Moderator: Martino Agostini, Executive at Gartner
3:00 pm SESSION "Technologies for everyday life"
Coordinated by TBC
3:45 pm SESSION "Stand Out in a Crowded Social Space"
Coordinated by Valentina Panizza, Co Founder of Proofy.co
5:30 pm CLOSING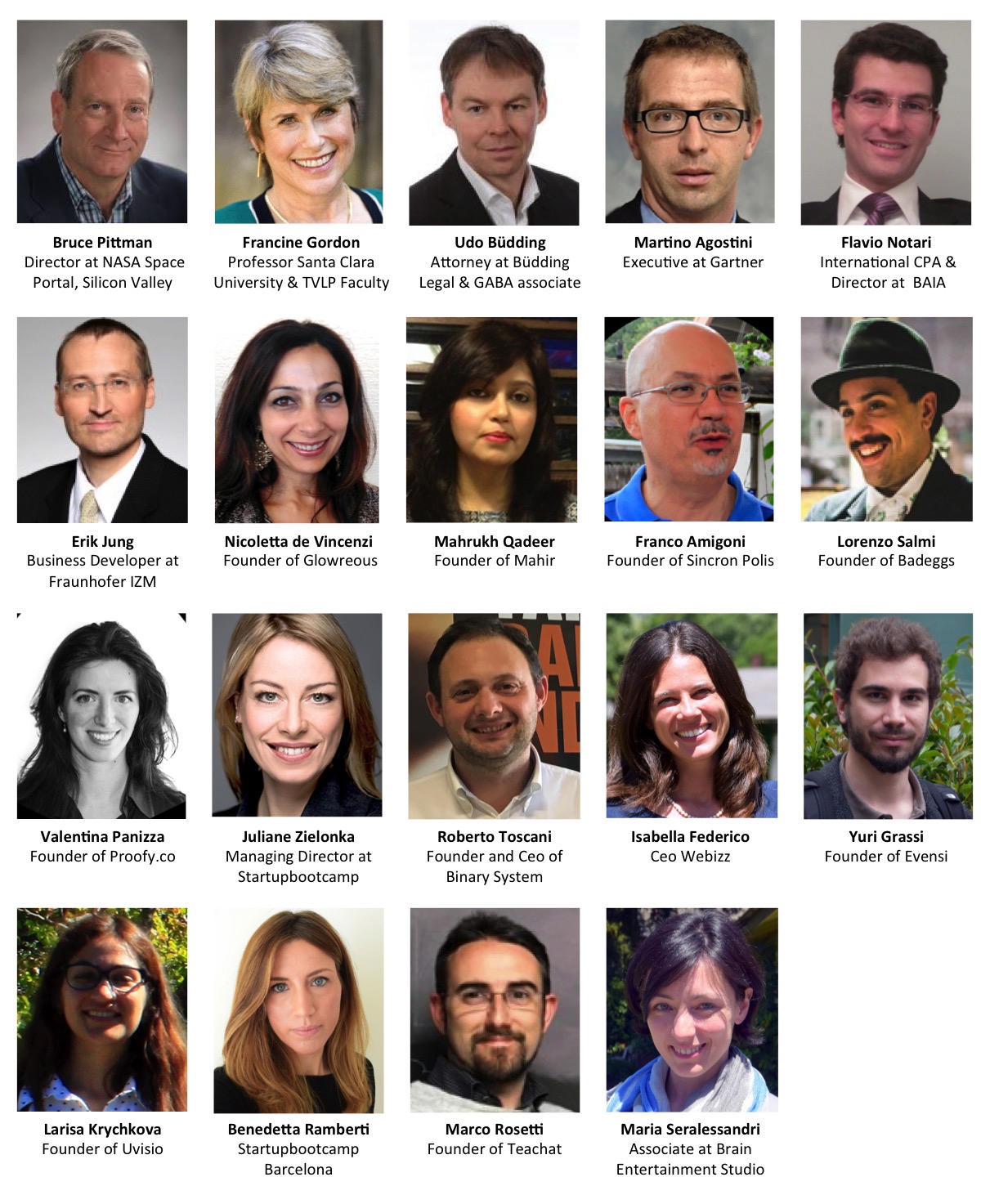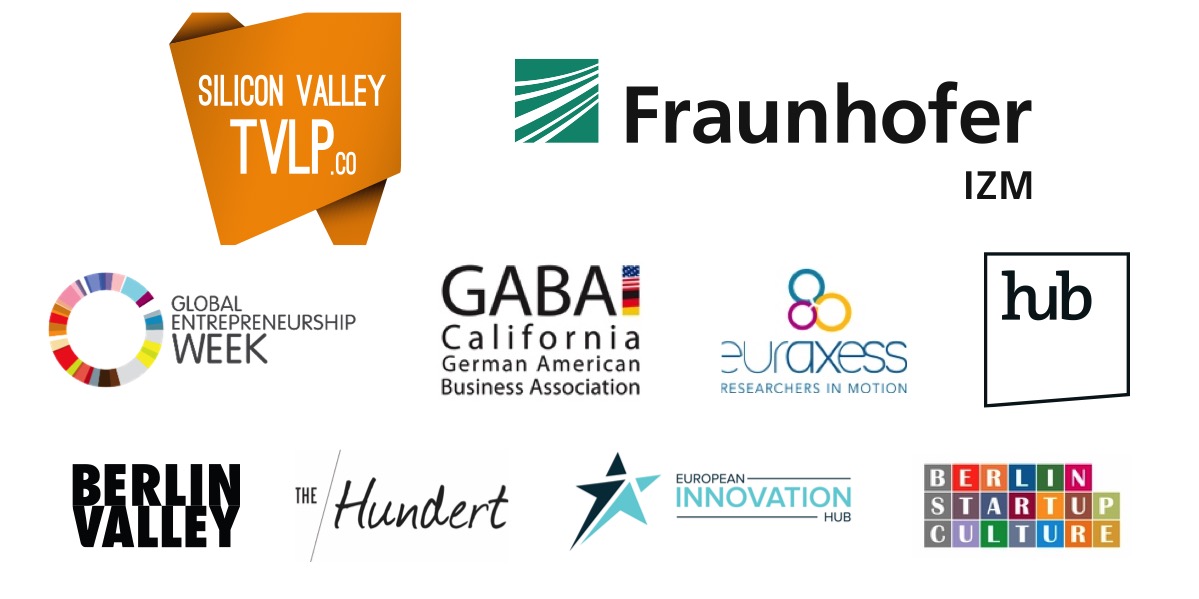 Organizer of SILICON VALLEY SYMPOSIUM "ANTICIPATING THE FUTURE"
TVLP is the Silicon Valley Institute of Technology Entrepreneurship and Innovation. Created in 2014 and based in California, it offers top and customized immersion programs to individuals and large groups. Programs are geared to prepare entrepreneurs, scientists, company executives and other professionals, selected in the USA and other 42+ countries, to emulate the best practices from Silicon Valley business and innovation culture. Corporate clients are some of the world top billion dollar companies. Working on creating a social impact, TVLP assigns every year several scholarships to support talents with limited resources and to spread entrepreneurship globally.
TVLP's unique methodology encompasses a balanced mix of informative classes, effective labs, applied training, personalized mentoring and networking opportunities with the very best in Silicon Valley. Each program assign a certification.
Faculty is composed by about 35 members that are professors from some of the best business schools (Stanford, Berkeley and Santa Clara University), venture capitalists, c-level executives of iconic Silicon Valley Companies, and celebrated entrepreneurs.