Silicon Valley-Shanghai Hackathon 2013
When and where
Location
InnoSpring 2901 Tasman Drive #107 Santa Clara, CA 95054
Description
Silicon Valley-Shanghai Hackathon 2013:
Code for BlackBerry, Evernote, next generation smart devices (Google glasses, smart watches, leap motion etc.)
and more...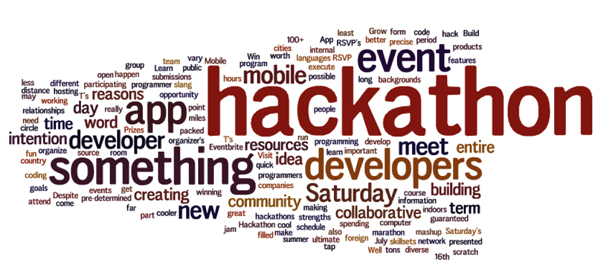 Join us at Silicon Valley-Shanghai Hackathon to interact with top coders, developers and designers from both US and China; inspire your peers or get inspired from others. Just bring your laptops, form your teams or find your partners onsite, then enjoy the 36 hours' coding game, and turn your idea to demo!

As usually, we provide decent places, drinks, snacks and meals. We will also have some great judges/speakers. Winners will get chances to win cash awards, join Black Berry's Global Developer Conference and Evernote's Global Trunk Conference. And of course, you will meet a lot of Geeks and know more out of your home country in-terms of wisdom of geeks.
We strongly recommend attendees make your demos following below three topics:
BlackBerry apps: Create apps for BlackBerry OS and customize them for BlackBerry's loyal users. You can also make some creative updates on your current iOS/Android apps then transfer them onto BlackBerry OS.
Evernote Trunk: Evernote is a platform for people's memories, facts, documents, clippings, data logs, and more. Building a great product on top of Evernote's APIs and join Evernote ecosystem in the mission to make people smarter and world better.
Next generation smart devices: It isn't building a device but creating some unique apps that could run on next generation hardwares like Google Glasses, Leap Motion, Pebble Watches as well as others. Big chance you're heading on!

Apply Now! if you wanted to make something brilliant.
---------Details are below---------
Location
Silicon Valley
InnoSpring, 2901 Tasman Drive,Suite 107,Santa Clara, CA 95054.
Shanghai
Knowledge and Innovation Community, 388 Songhu Road, Shanghai City
Date and Time
May 10, 6:00pm- May 12, 1:00pm (PST)

May 11, 9:00am- May 12, 9:00pm (HKT)
Prize
Most Creative Award: $200

Best Business Model Award: $200

Best Team Work Award: $200

Blackberry Award: Blackberry 10

Evernote Award: Evernote's global Trunk conference

Smart Device Award: $200

Agenda
May 10
Let's Rock
5:00pm
Arrive early, get registered, settled, and start networking with your future rock star teammates!
6:20pm
Opening, MC introduces the hackathon agenda, and awards.
6:40pm

Live Stream with Shanghai. Welcome speech by hosts--KIC, PingWest, InnSpring and TopGeek
7:00pm
Evernote Trunk Introduction
7:30pm
Idea pitch and team formation
8:00pm
Heads down on coding
May 11
Developing
9:00am
Breakfast
9:30am

Continue heads down on coding
1:00pm
Lunch
1:30pm
Well, continue coding
7:00pm
Dinner
7:30pm

Coding again again and again
May 12
Awarding
9:00am
Breakfast and get ready to pitch!
9:30am
Hacker DEMO
11:00am
Judges speech, announce final winners(Silicon Valley)
12:00pm
Shanghai announce final winners
12:30pm
Celebration and networking

Host
Knowledge and Innovation Community:
With a planned area of more than 1 million square meters, KIC is a modern live-work-play community complete with office, retail, residential, entertainment and recreational facilities.
PingWest:
The leading Chinese online tech media which connects the most brilliant entrepreneurs and investors between Silicon Valley and China.

TopGeek:


A tech geek community based in Shanghai. TopGeek organizes regular events and conferences talking about the latest trend and development experiences.



InnoSpring


Silicon Valley's first US-China technology start-up incubator. Its focus is on encouraging startups to expand beyond their home countries to lead huge market opportunities in the US and China.
Hackathon Partner
BlackBerry

Microsoft

Evernote

InnoSpace
HackathonMedia Partner
Contact shu@pingwest.com for more information.