Description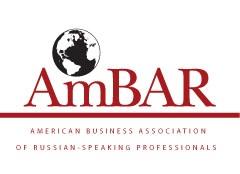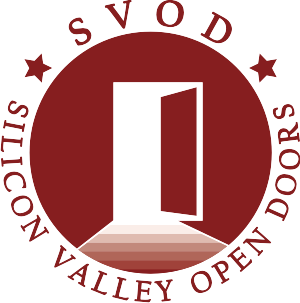 American Business Association of Russian-Speaking Professionals opens registration for its seventh annual Technology Investment Conference - Silicon Valley Open Doors (SVOD). SVOD 2011 will take place in Computer History Museum (Mountain View, California) on 29-30 November 2011.
Silicon Valley Open Doors (SVOD)
Seventh Annual Technology Investment Conference
November 29-30, 2011
Computer History Museum
Mountain View, California
Day 1: Tuesday, Nov. 29, 2011

07:45 AM – 09:00 AM Registration and Breakfast

09:00 AM – 09:30 AM Opening Ceremony

09:30 AM – 11:00 AM THE FUTURE OF GLOBAL TECHNOLOGY MARKETS: CATCHING THE RIGHT TRAIN

The panel of renowned VCs and technology visionaries from EMC, Almaz Capital, Band of Angels and PWC will cover the future trends of the cutting-edge technology markets. What are the hottest technologies that the entrepreneurs should pay attention to? Can one expect new breakthroughs in the fields of mobile technologies, virtualization, cloud computing, and new materials? How can new technologies help devise new business models and reduce costs of creating a new viable business?

11:00 AM – 12:30 PM NEW SOCIAL PARADIGM: SOCIAL MEDIA, NETWORKS, GAMES, ETC.

New social media, networks and mobile solutions have revolutionized the ways people communicate and interact with each other. How does this affect the future of traditional media? Are social networks becoming a major platform for communication in business and life? How can entrepreneurs leverage the new social paradigm in making their businesses more efficient? What does the new social media mean for Russia? These questions will be addressed by the top representatives of leading social media platforms in Russia and the successful entrepreneurs in the fields of social gaming, online media communication (SUP Media, The Tweeted Times, Moscow Times).

12:30 PM – 01:30 PM Lunch

01:30 PM – 02:45 PM VENTURE CAPITAL: LESSONS FROM SILICON VALLEY

Venture capital, represented at this panel by the partners from the top VC firms in Silicon Valley, has been a major financial engine behind the success of multiple technology companies. What are the key trends in venture financing after the recent financial crisis? What lessons can the emerging Russian venture funds learn from their colleagues in the Valley? How do those lessons apply to the growing numbers of entrepreneurs in Russia?

03:00 PM – 04:00 PM CREATING THE CULTURE OF ENTREPRENEURSHIP: THE ROLE OF MENTORS, ANGEL INVESTORS AND VENTURE FUNDS

The unique culture of entrepreneurship is one of the key elements behind the global success of Silicon Valley. What role do professional mentors, service providers and financiers play in supporting this culture? What will it take to sustain and stimulate this culture in the future? What should a new entrepreneur do to secure their interest and support for a new business venture? These topics will be covered by the top representatives and partners from such organizations and funds as Portfolio Strategies, General Catalyst Partners, Trident Capital, and Haas Business School.

04:00 PM – 07:00 PM BUSINESS PLAN COMPETITION: START-UP PRESENTATIONS

16 selected start-ups from Russia, USA, UK, Australia, Moldova and Ukraine will have 10 minutes each to present their business plans and answer the questions of the panel of judges.

07:00 PM – 08:00 PM Networking Reception.

Day 2: Wednesday, Nov. 30, 2011

08:30 AM – 09:30 AM Breakfast

09:30 AM – 11:00 AM REGIONS OF INNOVATION AT THE AGE OF GLOBAL MARKETS

This panel will be represented by the executives of university entrepreneurship programs (Stanford-MIT Entrepreneurship Program and UC Haas Business School) and partners of venture funds (Mobility Ventures, Sustainable Growth Fund). Why do some regions of the world produce more technological breakthroughs than the others? Does geography matter at all at the age of increasingly global markets? What are the future hotbeds of innovation? Is Asia going to play a major role there? Can Europe offer an attractive model for the development of future technologies? What role can Russia play in the global division of labor across major technology markets?

11:00 AM – 12:30 PM RUSSIAN VENTURE CAPITAL AND GLOBAL OPPORTUNITIES: IN SEARCH OF SYNERGIES

Venture capital has recently become a major source of financing for the new technology companies in Russia. What are the key trends in the development of venture capital industry in Russia? What industries are the most attractive in Russia for venture financing? What are the pros and cons of working with government-sponsored funds and initiatives, such as Rusnano, Skolkovo, RVC, etc.? How many success stories can the Russian funds showcase in the near future? The panel will include the advisers and co-founders of investment funds and incubators of the Silicon Valley.

12:30 PM – 01:30 PM Lunch

01:30 PM – 02:45 PM BUILDING A GLOBAL START-UP: IP, TAXES, & JURISDICTION

The panel of experienced executives and experts from Deloitte Tax LLP, SperaSoft, Innolab, VZ Ventures, Kustov & Associates will discuss important keys to success for building a global technology business. What does it take to build a successful technology start-up that aspires to serve global markets? How should entrepreneurs manage their intellectual property across national borders? What are the optimal solutions for taxation and jurisdiction?

03:00 PM – 04:00 PM KEYNOTE ADDRESS

04:00 PM - 05:00 PM Closing Networking Reception

05:00 PM – 08:00 PM Start-up business plan competition

08:00 PM - 12:00 PM Night party at British Bankers Club (Menlo Park).
Follow us on Twitter
Join us on Facebook
Join our group on LinkedIn