Silicon Valley meets Barcelona – The Mobile World Capital at Sony Mobile

Tuesday, June 17, 2014 from 5:30 PM to 9:00 PM (PDT)
Event Details


Silicon Valley Meets Barcelona – The Mobile World Capital, June 17 at Sony Mobile
Welcome to an exciting Future of Mobile event with high level keynote speeches by Catalonia's Minister of Enterprise and Employment, Mr. Felip Puig Godes, the CEO of Fira de Barcelona and Vice President of Mobile World Capital Barcelona, Mr. Agustín Cordón, The Global Business Lead for Sony Mobile's Services Business Development Group, Mr. Daniel Dzuban and the Director Developer Technical Services at Sony Mobile, Mr. Magnus Ekenheim.
The speeches will focus on trends and technologies in the Mobile industry, as well as give us a glimpse of the future with examples and insights from Mobile World Capital Barcelona and Sony Mobile. The session concludes with 10 Catalonian startups giving a 60 sec pitch followed by networking, dinner, drinks and demos.
Mobile World Capital Barcelona presents a global vision that effectively integrates mobile technologies into the fabric of the industries that are transforming our lives. It is leading the mobile transformation with commitments in; Competence Centers, Industry Development and Entrepreneurship and Innovation. A fundamental pillar of Mobile World Capital Barcelona is the annual Mobile World Congress, the world's leading event of its type, bringing together in Barcelona the mobile telecommunication sector's top companies and professionals. We highly recommend startups in the mobile industry to attend the event to learn more about how to apply to the entrepreneurship programs within this initiative, which can lead to participation in the Mobile World Congress.
Sony Mobile, the wholly owned subsidiary of Tokyo-based Sony Corporation, a leading global innovator of audio, video, game, communications, key device and information technology products for both the consumer and professional markets. With its music, pictures, computer entertainment and online businesses, Sony is uniquely positioned to be the leading electronics and entertainment company in the world. Through its Xperia™ smartphone and tablet portfolio, Sony Mobile delivers the best of Sony technology, premium content and services, and easy connectivity to Sony's world of networked entertainment experiences.
 
Program
5:30pm – Registration, networking and appetizers
6:15pm – Welcome remarks by Anselm Bossacoma, Executive Director, Catalonia Trade and Investment/Silicon Valley and Adiba Barney, CEO SVForum.
6:20pm – Introduction speech by the Minister of Enterprise and Employment, Mr. Felip Puig Godes.
6:30pm – Keynote speech by the CEO of Fira de Barcelona and Vice President of Mobile World Capital Barcelona, Mr. Agustín Cordón.
7:00pm – Keynote speeches by The Global Business Lead for Sony Mobile's Services Business Development Group, Mr. Daniel Dzuban and the Director Developer Technical Services at Sony Mobile, Mr. Magnus Ekenheim.
7:30pm – 10 Catalonian startups give their 60 sec pitch.
7:45pm – Networking, dinner and demos
Please note that seating is limited and registration is mandatory due to security reasons (bring your ID). No walk-ins! Sign up today to secure your seat! 
 
About the Speakers: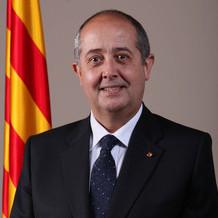 The Honorable Felip Puig Godes, Minister of Labor and Entrepreneurial Affairs for the Government of Catalonia 
Born in Barcelona in 1958. Married. He has two daughters. Civil Engineer from the Polytechnic University of Catalonia and a Graduate in Business Administration from the Polytechnic University of Madrid.
Secretary General of the Ministry for Social Welfare from 1992 to 1996. Organising Secretary of CDC from January 1996 to November 1999.
Minister for the Environment of the Government of Catalonia from 29 November 1999 to 20 November 2001, and Minister for Territorial Policy and Public Works from 21 November 2001 to 22 December 2003.
Member of the Parliament of Catalonia since 2003 and, from the same year, Spokesman for the Parliamentary Group of Convergència i Unió until December 2007.
Minister for Home Affairs from 28 December 2010 to December 2012.
Appointed Minister for Business and Labour on 27 December 2012.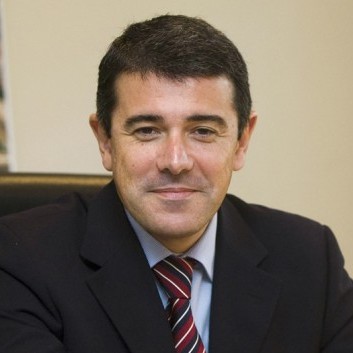 Agustín Cordón, CEO of Fira de Barcelona; Vice President of Mobile World Capital Barcelona

Agustín Cordón has been CEO of Fira de Barcelona, the Spanish leading trade and industrial show organizer one of the most important European trade fair organizations, since September 2004 and Vice President of the Mobile World Capital Barcelona since March 2012, where he leads the strategy and projects to make Barcelona the global epicenter for the mobile industry through multiple transformational initiatives in such fields as Entrepreneurship, Education, Health, Smart Cities and Retail.
Cordón, who was born in Valencia in 1963, graduated from the University of Barcelona (UB) in Economic and Business Sciences and from the IESE Business School in Senior Management (PADE). In 1988 he started his career at Ernst & Young, combining auditing with consultancy work, mainly in the areas of construction, pharmaceutical laboratories, consumer electronics and banking. In 1992 he joined the American multinational Anheuser Bush as the group's Chief Internal Auditing Officer for Europe. Between 1992 and 1994, he worked frequently in the U.S., in the Anheuser Busch Beer (Saint Louis) and Campbell Taggart Bakery (Dallas and Houston) Divisions. In 1996, Agustín Cordón was appointed Director of ICT at Bimbo, a subsidiary of Earthgrains, world division of the group's bakery operations. Two years later, he became Vice President of Management and Planning Control and, in 1999, Vice President and CFO of European Bakery Operations. In 2001, he was also appointed member of the Strategy Committee of the Earthgrains Group, based in Saint Louis.
In 2002 he was named Vice President of Sales and Marketing at Sara Lee European Bakery Operations and director general of Bimbo Comercial, S.A., a position he held until he joined Fira de Barcelona as CEO.
Agustín Cordón is also president of Alimentaria Exhibitions S.A. (a company owned by Fira de Barcelona which organize the Alimentaria trade show); board member of the Executive Committee of the UFI (Global Association of the Exhibition Industry); and member of the Advisory Council of the employers' association, Foment del Treball.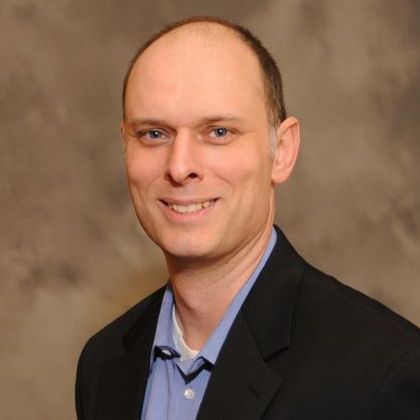 Daniel Dzuban, Global Business Lead for Sony Mobile's Services Business Development group
Daniel Dzuban is Global Business Lead for Sony Mobile's Services Business Development group, where he is responsible for developing revenue-generating apps and services for Sony Mobile devices.  Specifically, he investigates potential partnerships, then works closely with partners to create product concepts, identify revenue opportunities, develop business cases, and drive the proposition through launch. Dan has worked in sales, business development, marketing, and legal roles, and is a veteran of multiple start-ups in industries such as digital music, software, videogames, ecommerce, and consumer electronics.  He has a law degree from the University of Connecticut School of Law, an MBA from the University of North Carolina's Kenan-Flagler Business School, and a masters degree in software engineering from East Carolina University.
Dan has served as a mentor for MBA entrepreneurship students and for incubators and accelerators throughout Silicon Valley. In his spare time, Dan is an avid online videogamer, and is a stereo equipment reviewer.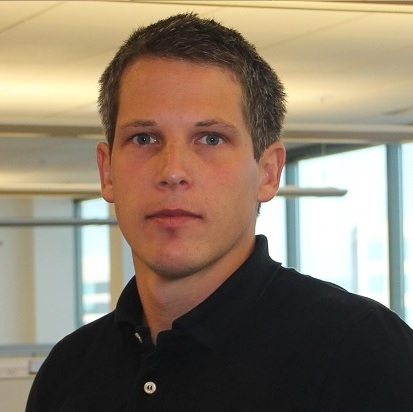 Magnus Ekenheim, Head of Developer Technical Services, Sony Mobile 

Magnus Ekenheim is Director Developer Technical Services at Sony Corporation and Sony Mobile. He is responsible for developer tools, SDKs, QA, technical support, and Sony premium developer program. His work includes bridging internal software development with external developers, enable innovation and business opportunities, and build relationship with developer communities.
Organized by:



Hosted by: 


Other helpful info:
– Parking is available in the adjacent lots in the spaces marked 'guest'
– Please check in at the security desk in 2207. Make sure to bring your ID in order to be registered with security.
– All attendees must be pre-registered by 1pm on the day of the event! No exceptions! 
When & Where

Sony Mobile
2207 Bridgepointe Pkwy
San Mateo, CA 94404


Tuesday, June 17, 2014 from 5:30 PM to 9:00 PM (PDT)
Add to my calendar
Organizer
Silicon Valley Forum: connecting people and organizations from around the world to the knowledge and networks of Silicon Valley.
We facilitate connections and provide resources for entrepreneurs and innovators to build and grow a successful company. While we focus on technology and startups in practice, in spirit we build our work around anyone who wants to run their business the Silicon Valley way—this is a place where creativity and innovation are crucial components of success. Our events, customized programs, Startupedia, and strategic partnerships provide the necessary tools to thrive in today's fast-paced digital economy.
For 34 years, our organization has been a key part of Silicon Valley's vibrant ecosystem. We organize over 70 different activities per year and have worked with over 40 countries. Our partners include global leaders Accenture, IBM, Microsoft, Mercer, and K&L Gates, just to name a few; as well as leading venture capital firms and service providers. Silicon Valley Forum is a fully independent 501 (c) (3) non-profit organization.
For more information, visit our website at https://siliconvalleyforum.com/.