Description
THE SCIENCE ON MEDITATION IS IN. ARE YOU?
Have you been seeing all the scientific research on the benefits of daily meditation? Have you been dabbling with apps and guided meditations, but have the feeling you could be going deeper? Have you been trying to make meditation a habit, but found nothing really sticks?
This workshop will introduce you to the radical practice of allowing yourself to meditate, of allowing your mind to flow with the present, without concentrating or focusing, without having to flip open an app, or put on headphones, or be guided by someone else's voice.
You'll discover where Vedic Meditation comes from, why it's easier to learn and different than Buddhism, Mindfulness and other practices you may have heard of our tried, and you'll learn what make it such a powerful stress-relieving tool.

You'll also find out why meditators report a huge reduction in insomnia, anxiety, depression, and migraines. They also report enjoying their lives a lot more.

We won't be doing any yoga or chanting so you don't need to wear anything special. This is simply a chance for you to learn how this style of meditation affects the brain and body and see if it's a good fit for you. You'll also get to meet me and see if I'm the kind of teacher you could learn from...because no one is everyone's teacher.
Peace and blessings, James
For those inspired to learn Vedic Meditation there will be a short, flexible course offered Oct. 24-27. If you can't make it to the intro but are interested in learning about the practice you may watch this intro video below which should help whet your appetite to learn more.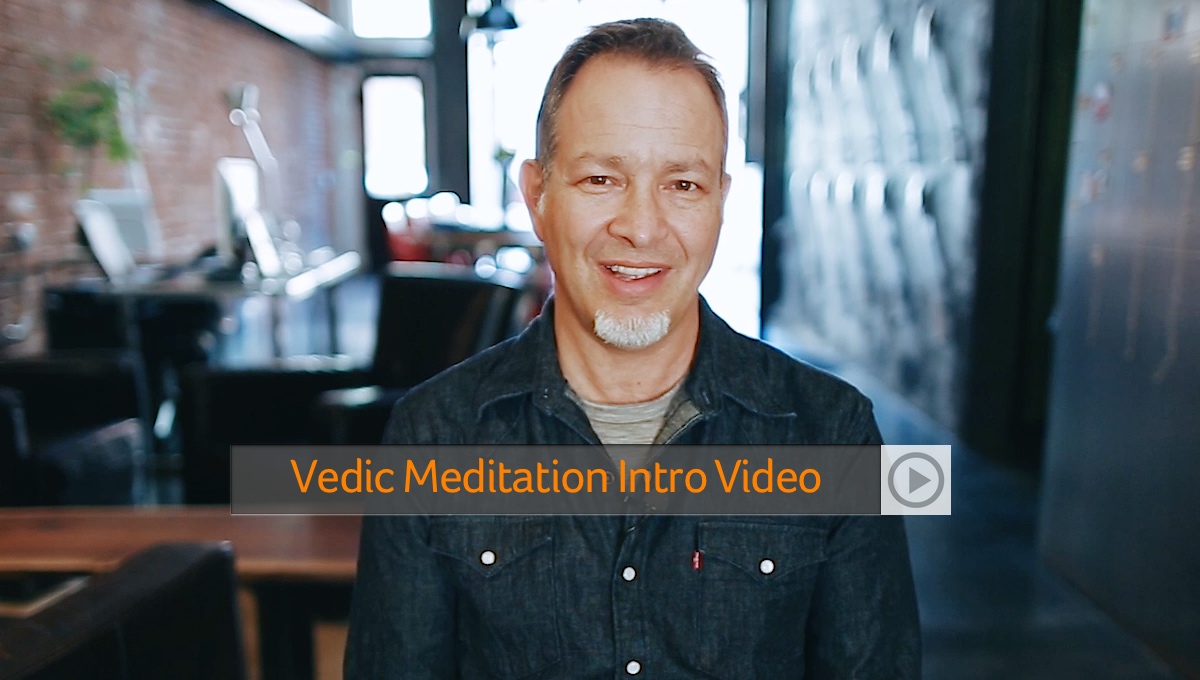 THE VEDIC MEDITATION COURSE - Oct. 24-27
The course consists of four sessions of about 90 minutes of personal instruction taken once a day for 4 days. After completing the course you will graduate knowing how to meditate, with the tools and knowledge you need to make it part of your day, and will access to a lifetime of free follow-up support. You can read some unedited Yelp reviews from people who've completed the course have to say.
COURSE SCHEDULE
Monday - Thursday @ your choice of 11:30am-1pm or 7-8:30pm, and you may pick whichever session works best with your scehdule on a given day.
To sign up for this course you must have attended an intro class, or watched the intro video and spoken to James beforehand.
LOCATIONS - all course sessions will be held at a private home in Redwood City and the address will be provided with your RSVP.