Description
Silicon Valley Institutional Investors will feature how insitutional investors are investing in the blockchain space and why, will feature future trends of blockchain/crypto. Speakers will talk about how to use ICO to crowdfund projects, a smart AI assistant using 'Conversational AI' that is more like 'Her' and less like 'Dory', and more futuristic investment opportutnies for blockchain.
Blockchain demo is available for companies to showcase their ICO, Blockchain or related fintech products.
Speakers:
Mayra Ceja, Director of ICOs at Indiegogo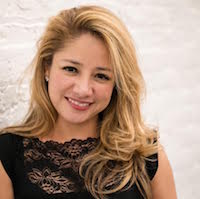 Mayra is an experienced venture capitalist and angel investor, with investments in Blockstack and Basis. Currently, she's the Director of ICOs at Indiegogo. Prior she launched Princeton University's first seed fund, which she took from zero to 21 investments in 18 months. She received her MBA from Wharton and A.B. from Princeton.
Peter Voss, Founder & CEO of Aigo.ai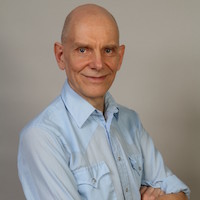 Peter is a serial entrepreneur, engineer, inventor and a pioneer in Artificial Intelligence. Coined the term 'AGI' (Artificial General Intelligence) with fellow luminaries in the space in 2001.
Started in electronics engineering, then fell in love with software. First major success was developing a comprehensive ERP package and taking that company from zero to 400-person IPO in seven years. Most recent exit was from the first AGI-based call center automation company SmartAction.ai that Peter Voss founded where the first generation of Aigo technology is successfully commercialzied.
Imagine a super-smart Alexa/ Siri/ Google Assistant-like app or device that actually remembers what you told it previously; can hold lengthy conversations; can interact with other assistants, devices, and apps; and that can learn new domains, new skills, new facts and preferences via natural conversation in English.
Jason Riback, Co-founder of Real Asset Exchange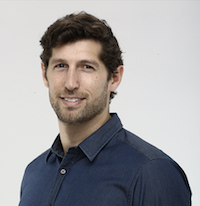 Jason is the co-founder of the Real Asset Exchange, a property tokenization platform that is leveraging blockchain technology and cryptocurrency to change the way people invest in property globally.
Jason is a serial entrepreneur and tech executive with 10+ years experience founding, building, scaling, and advising startups. Prior, he worked at McKinsey for 6 years where he focused on strategy, marketing and lean operating systems. He has helped build MediaMint, a strategic operations provider supporting technology and media to SMBs and enterprise companies, from 0 to 600+ employees.
Ryan Baird, Venture Partner of Innovator Fund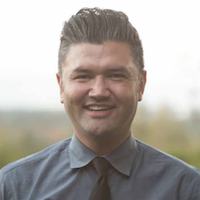 Ryan is a serial entrepreneur, advisor, investor, speaker, and connector. Ryan is a Venture Partner of Innovator Fund, and he's very interested in investing in startups around bitcoin, blockchain, ICOs, hedge fund tech, eCommerce, Body Hacking, FinTech, autonomous driving, robotics, Canibus tech, and insurance tech. Ryan has over 20 years of experience helping tech companies connect with insitutional cpaital, execute successful M&A activities, and devleop strong partnerships to drive growth. He also sits on the board of a number of tech companies and non-profits.
Alex Salzman, President & CEO of Visionary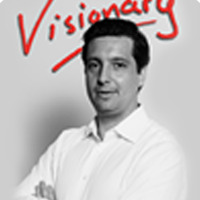 Alex is a mission driven entrepreneur committed to accelerating worthy ideas and solutions by the world's leading and emerging talent. While earning a degree in Economics at Princeton University, Alex took a leave of absence to assist with the launch of TerraCycle, Inc., a leading producer of products derived from waste.
Shifting his focus to social networks, Alex co-founded Rethos. Dubbed "a myspace with a conscience," Rethos provided a feed of relevant content from other individuals, nonprofits and businesses matched on social/environment issues of common concern. Rethos was acquired by TSXV listed Engagement Labs.
Alex Founded VisCap, a management consultancy firm advising entrepreneurs and providing access to trusted business relationships. VisCap efforts to scale gave rise to Visionary, a by-invitation-only arranged meeting network providing opt-in Members access to relevant meeting/event opportunities, and on-demand access to relationships sought.
Sumit Dhoopar, Co-founder of Cyber Intellectuals
Sumit Dhoopar is a seasoned cybersecurity professional with 10+ years of experience in enterprise IT architecture and information cyber security solution and services at Fortune 100 companies and emerging startups with 360-degree view of the security landscape bringing a fresh new customer-focused perspective to cybersecurity vendors.
Sumit co-founded Cyber Intellectuals ( A Cyber Security consulting professionals services ) specializing in providing trusted advisor to cybersecurity startups, incubators and accelerators in the Silicon Valley with his extensive experience defining growth strategies and building successful Strategic Partnerships and Technical Alliances.
Lesilie R. Katz, Shareholder of Greenberg Traurig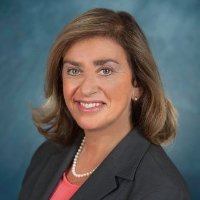 Leslie R. Katz focuses on government law and policy, including energy, telecommunications, blockchain, and other emerging technologies. She helps optimize the political, legal, community and business contexts in which her clients operate. Her ability to provide strategic counsel, for startups to Fortune 500 companies and public entities, comes from her diverse experiences in the public and private sectors. Recent work has included representing consumer distribution and technology operations in blockchain and cryptocurrency, a hedge fund for cryptocurrencies and multiple constituents, including start-ups, industry leaders, and technology arms in various emerging technologies, including Smart Cities.
Agenda
5:30pm to 6:00pm Check In and Networking
6:00 pm to 8:00pm
How to Vet Compliant Crytoassets? Lessons for Both Accredited and Unaccredited Investors - Mayra Ceja of ICOs at Indiegogo
The State of Artificial General Intelligence and the Opportunities of Commerciliazing the Technology - Peter Voss of Aigo.ai
How Blockchain Will Evolutionize Global Real Estate Investment Strategies? - Jason Riback of Real Asset Exchange
Cybersecurity Breakthrough: Protecting Your Data in the Next Decade of Decentralized World - Sumit Dhoopar of Cyber Intellectuals
How Blockchain Projects Can Successfully Raise Capital? Awareness and Trust - Alex Salzman of Visonary
Law and Regulations on ICO as a Security - Lesile R. Katz of Greenberg Trautrig
Closing and Networking
Previous Speakers:
Hon. Ben Bartlett,

Vice Mayor of Berkeley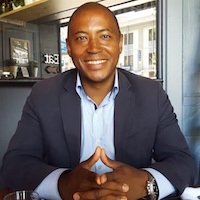 Berkeley City Councilmember Ben Bartlett is a 5th generation Berkeley native, environmental lawyer, and respected community leader. Ben's mission is to leverage industry and government to deliver innovation, expand opportunity and protect the environment.
Ben is an innovator for the people. He will provide a speech about the many first innovations Berkeley has led as a city. He will speak about the Berkeley Blockchain Initiative (Micro Bonds) and its plan to launch an ICO to fund affordable housing.
Vitaly Golomb, Manging Partner of IEG-Investment Banking Group (ex. HP Tech Ventures)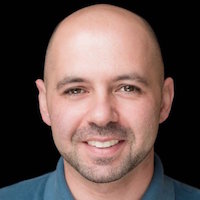 Vitaly M. Golomb is a serial entrepreneur in the Silicon Valley trenches since his teenage years. He is currently a Managing Director and Global Head of Principal Investments at IEG Investment Banking Group. Mr. Golomb is one of the most dynamic and in-demand speakers and trainers in the world of startups, venture capital, and corporate innovation. He is the author of Accelerated Startup (2017), universally praised by entrepreneurs and investors alike as the startup creation manual. He was previously a founding Partner at HP Tech Ventures, the corporate venture arm of Silicon Valley's original startup–where he was recognized as a Global Corporate Venturing Rising Star–and a three times CEO. He is a contributing writer to TechCrunch and a top-ranked mentor by accelerators and business schools in the US, Europe, and Asia.
Alastair Trueger, Founding Partner of Creative Ventures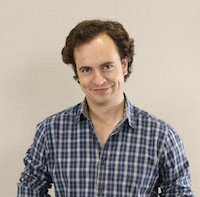 Alastair is an entrepreneur and investor who's come to San Francisco via the UK, India and the Philippines. He's fascinated by the promise of technology and how it interacts with emerging markets here in the US and abroad. Recently, He and his partners founded Creative Ventures, a macro focused venture firm investing in industry, agriculture and health. He's also a relatively recent MBA where he was president of the Entrepreneur's Association. Before, he built a startup in the luxury space, did venture capital for a family office in the UK, operations in the Philippines, and built the digital brand for a seventeen billion dollar firm in India. He also consult for family offices in Asia, the US, and the UK.
Prashant Fonseka, Principal of CrunchFund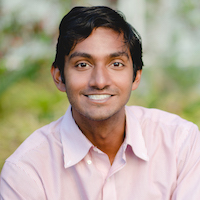 Prashant Fonseka is a Principal at CrunchFund, where his primary responsibilities include portfolio company advisement and decision-making on fund investments, with secondary roles in due diligence and market analysis prior to fund investment.
A key part of the CrunchFund team, Prashant's wide-ranging interests in deep technologies such as AR and AI have served the team well in making informed decisions on investments in complex, rapidly-advancing markets.
Blockchain demo is available for companies to showcase their ICO, Blockchain or related fintech products.
Learn how to start your own crypto currency hedge fund, what insitutional investors are investing in now and why, come join us!