Description
Silicon Valley Institutional Investors will feature how insitutional investors are investing in the blockchain space and why, will feature future trends of blockchain/crypto. Speakers will talk about City of Berkeley ICO, ICO underwriting and investment bank's view on investing in blockchain, blockchain use cases in differnce industries, and CrunchFund's investment in blockchain startups.
Demo booth is available for companies to showcase their ICO, Blockchain or related fintech products.
Speakers:
Hon. Ben Bartlett,

Vice Mayor of Berkeley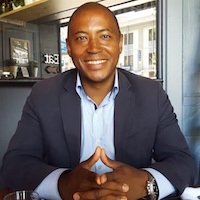 Berkeley City Councilmember Ben Bartlett is a fth generation Berkeley native, environmental lawyer, and respected community leader. Ben's mission is to leverage industry and government to deliver innovation, expand opportunity and protect the environment.
Ben is an innovator for the people. He will provide a speech about the many first innovations Berkeley has led as a city. He will speak about the Berkeley Blockchain Initiative (Micro Bonds) and its plan to launch an ICO to fund affordable housing.
At the Bay Area Council, Ben developed a Social Impact Fund and drafted the Paci c Clean Air Partnership, a clean tech trade agreement signed by Governor Brown and the Chinese Minister of Commerce. Ben
also worked on the implementation of cap and trade securities and environmental justice protocols at the California Air Resources Board and California Energy Commission.
At the California Clean Energy Fund, Ben advanced clean energy and social equity goals on an international scale. Ben also serves on the corporate board of Y Strategies, a private equity fund delivering large scale technology transfer.
Vitaly Golomb, Manging Partner of IEG-Investment Banking Group (ex. HP Tech Ventures)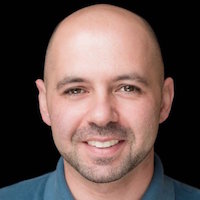 Vitaly M. Golomb is a serial entrepreneur in the Silicon Valley trenches since his teenage years. He is currently a Managing Director and Global Head of Principal Investments at IEG Investment Banking Group. Mr. Golomb is one of the most dynamic and in-demand speakers and trainers in the world of startups, venture capital, and corporate innovation. He is the author of Accelerated Startup (2017), universally praised by entrepreneurs and investors alike as the startup creation manual. He was previously a founding Partner at HP Tech Ventures, the corporate venture arm of Silicon Valley's original startup–where he was recognized as a Global Corporate Venturing Rising Star–and a three times CEO. He is a contributing writer to TechCrunch and a top-ranked mentor by accelerators and business schools in the US, Europe, and Asia.
Alastair Trueger, Founding Partner of Creative Ventures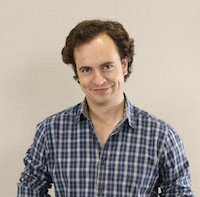 Alastair is an entrepreneur and investor who's come to San Francisco via the UK, India and the Philippines. He's fascinated by the promise of technology and how it interacts with emerging markets here in the US and abroad. Recently, He and his partners founded Creative Ventures, a macro focused venture firm investing in industry, agriculture and health. He's also a relatively recent MBA where he was president of the Entrepreneur's Association. Before, he built a startup in the luxury space, did venture capital for a family office in the UK, operations in the Philippines, and built the digital brand for a seventeen billion dollar firm in India. He also consult for family offices in Asia, the US, and the UK.
Greg Osuri, Co-founder and CEO of Overclock Labs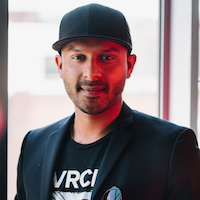 Greg Osuri is the co-founder and CEO of Overclock Labs and co-founder of the Akash Network, an open, decentralized marketplace for cloud compute.
Greg began his career as an IBM solutions consultant before starting his own consultancy focusing on distributed systems, designing Kaiser Permanente's first cloud architecture and Demandbase's B2B advertising platform, among other large client projects. After these roles, he co-founded AngelHack, which is now one of the world's largest hackathon organizations. He is currently the CEO of Overclock Labs, and Founder of the Akash Network, an open, decentralized marketplace for cloud compute.
Greg is a very active open-source community member. He is the author of open source libraries used by Kubernetes and Ubuntu which have been downloaded more than 25 million times.
Prashant Fonseka, Principal of CrunchFund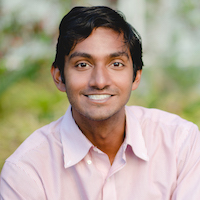 Prashant Fonseka is a Principal at CrunchFund, where his primary responsibilities include portfolio company advisement and decision-making on fund investments, with secondary roles in due diligence and market analysis prior to fund investment.
A key part of the CrunchFund team, Prashant's wide-ranging interests in deep technologies such as AR and AI have served the team well in making informed decisions on investments in complex, rapidly-advancing markets.
Sunil Verma, Co-Founer of Captiv8 and Creator.ai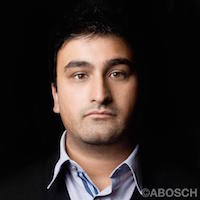 Sunil Verma is the co-founder of Creator.ai, the only decentralized blockchain-based content creation protocol.
Prior to Captiv8, Sunil co-founded Mobclix, the world's largest ad-exchange connecting 30+ demand sources to reach over 100M unique users across 18,000+ iOS, Android and Mobile applications. Mobclix was acquired by Velti (NASDAQ:VELT) in October of 2010.
Previously, he was a Partner in Venus Capital's Private Equity Group, where he focused on investments in digital media and mobile in India and the United States. Prior to Venus, he was with Gabriel Venture Partners, a leading growth equity firm, where he assisted with the firm's investments in India including Persistent Systems (BSE: PERSISTENT), MakeMyTrip.com (NASD: MMYT), and Tejas Networks. Additionally, he supported several of Gabriel's Indian portfolio companies post-investment including Allsec (BSE: ALLSEC), InvestSmart (BSE: INVSTSMART), and Provogue (BSE: PROVOGUE).
Prior to Gabriel, Mr. Verma was with Catapult Advisors, a boutique investment bank that focused on cross border M&A transactions between the United States and India. Prior, Mr. Verma was with SNR Investments based in India, where he led investments across several industries including real estate, agriculture, retail, commodities, and technology. Prior, Mr. Verma worked with Tavant Technologies, where he managed a team of product engineers in India.
Sai

Sai Charitharth, CMO, Centareum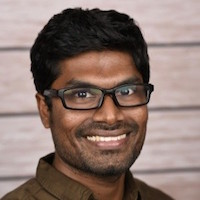 Sai has previously worked as head of special projects for one of the top retail companies in Singapore (Dairy Farm International Holdings). He has also Co-founded a fin tech startup Cashtrack. Graduate of Entrepreneurship from Nanyang Technological University and Draper University.
Centareum
is
refining the future of global brick & mortar retail businesses
, driving impact through a unique, easy to operate and customer reward program, creating end-to-end
proximity based mobile marketing platform
enabled by
Blockchain and AI
. In the near future, it will also facilitate the creation of a
global marketing network
by empowering entities to build
decentralised
application(DApps) on the platform.
Edward J. Wenrick, Principal, Bernstein Private Wealth Management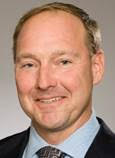 Mr. Wenrick is a Financial Advisor in Bernstein Global Wealth Management's San Francisco office. He joined the firm in 2006 and was promoted to Principal in 2011. Prior to joining Bernstein Mr. Wenrick was a managing director at Parson consulting working closely with CFO's to improve their organizations. Before that Mr. Wenrick was a managing director at KPMG Consulting where he spent 12 years in roles ranging from consultant, business development, marketing, sales management and regional leader. Mr. Wenrick was also an assistant controller at a high tech start-up and began his career in finance at IBM Corporation. Mr. Wenrick earned a BA in business/economics from the University of California, Los Angeles.
Demo booth is available for companies to showcase their ICO, Blockchain or related fintech products.
Learn how to start your own crypto currency hedge fund, what insitutional investors are investing in now and why, come join us!
5:00pm to 5:30pm Check In and Networking
5:30pm to 8:30pm
5:30pm - City of Berkeley ICO: The Future of Micro Bonds - Hon. Ben Bartlett, Vice Mayor of Berkeley
An Investment Bank's View on ICO Underwriting and How Insitutions Invest in Cryptocurrency? - Vitaly Golomb of IEG-Investment Banking Group
How Does CrunchFund Pick the Winners in the Blockchain/Crypto Space? - Prashant Fonseka of CrunchFund and Greg Osuri of Overlock Labs
Blockchain UseCases and Crypto Opportunties in Manufaturing/Construction/Shipping - Q &A with Alastair Trueger, Founder Partner of Creative Ventures
The Opportunities in Global Wealth Allocation - Edward J. Wenrick from Bernstein
Closing and Networking