Description
Silicon Valley Innovation Ecosystem (Influencer Fireside Chat)
Emmersive Tought Leadership Session couvre des idées exploitables pour aider les fondateurs de startups à acquérir un savoir-faire précieux à chaque étape de leur startup cycle de vie, du lancement, au financement et a la croissance à la sortie pour un IPO.
Emmersive Tought Leadership Session covering actionable insights to help startups founders gain valuable know how at each stage of their startup lifecycle, from launch, funding and growth to scalling and IPO exit.
Featured Panel and Guest Speakers

Fireside Chat with Chris Yeh (Co-author with Reid Hoffman of Blitzscaling):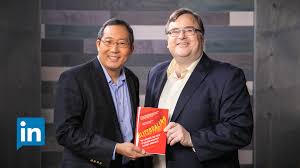 Ticket Registration: All Guest must be a member first by registering here: https://launchpad.technology
====================================
Organizer: Check our team, Portfolio and Global Fortune 500 Partners here or Join our Global Founders at LaunchPad here.
ONETRACTION IS THE FIRST ON-DEMAND VENTURE CAPITAL, THAT DISRUPTS HOW CORPORATIONS, STARTUPS, AND INVESTORS IMPLEMENT INNOVATION!
Our founders are serial entrepreneurs and Stanford, Harvard, MIT, McKinsey, Accenture and Google alums!
Based in Silicon Valley, we help global founders build innovative products or services, and fund their launch in the right market, along enabling their backing by top corporate clients and venture capital investors, see past events, featured startups portfolio or join our program here

Contact us (Sponsors Only): Scroll this page below and click on Contact "contact the organizer".