Silicon Valley Funding Week 13thFeb - 16th Feb +Pitch Globally@WeWork, California Street

Wednesday, February 13, 2019 at 5:30 PM

-

Saturday, February 16, 2019 at 4:00 PM (PST)
Event Details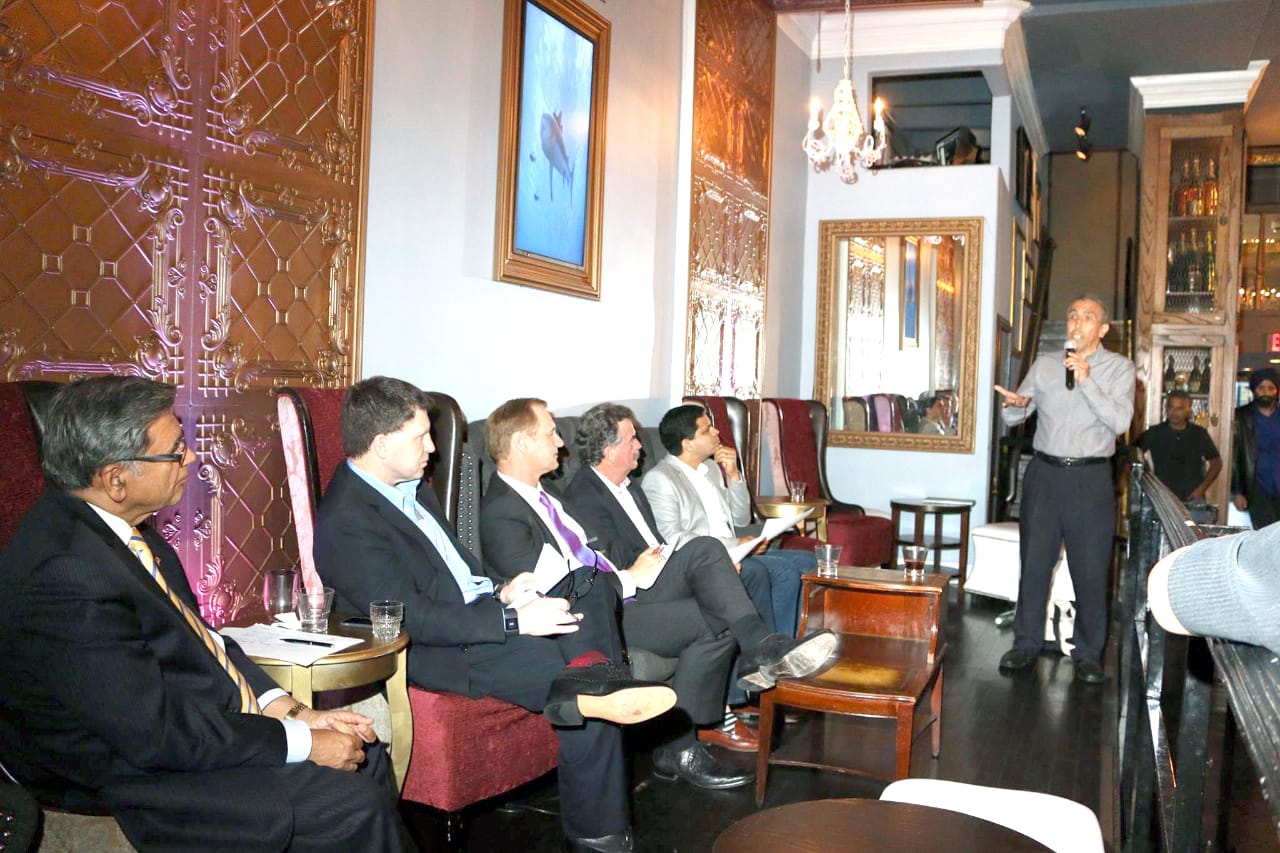 Pictured above from a prior Pitch Globally event : Silicon Valley legends (from left), Vish Mishra (Clearstone VC and longterm President of TIECON); Roger Royse, Owner of large Tech Law Firm, Royse Law; Bill Sautter (Galaxy VC and first US employee of Business Objects which SAP acquired for $ 8 b), Roger King (Founder Bay Angels). 
For instructions about Pitch Globally's Silicon Valley Funding Week, please watch this video 

Entrepreneurs from around the world have come to attend Pitch Globally's Sharktank Style Pitch & Networking events. Pitch Globally (www.pitchglobally.com), counts among our strategic partners, PitchForce (whose founder is key member of the Keiretsu Forum, known for being the first program where senior executives work for startups on equity during fundraising) and US Angels( the founder, also a member of Keiretsu Forum, Harvard Business Angels, and other funds). We host investor events which are a leading curated platform for local and global startups to connect with investors in Silicon Valley.
Members of major angel and reputed VC funds in Silicon Valley participate in our events. Based on demand from our partners in other cities and countries, we have developed Silicon Valley Week as a forum where startup founders obtain exposure to investors over the course of the first three days. On the fourth day, attendees will participate in a one-day bootcamp, "How to Master Silicon Valley Funding and Mindset" featuring lectures and hands-on workshops by mentors from the Vault SF and other subject matter experts. The bootcamp will be hosted at the Vault SF(www.thesfvault.com), our partner, and a leader in innovation ecosystem with locations at San Francisco, Oslo, Seoul and other places.
Agenda:
Wed., 13th February 2019, 5.30 pm to 8 pm: Intro to Silicon Valley Funding Keynote + Pitch Globally Sharktank Style to a distinguished Panel of Investors. (WeWork Golden Gate)
Thurs, 14th February :
Noon to 2.30 pm. No hosted Lunch at Stanford Campus and guided tour.
5 pm –8 pm. Invite-only Pitch and Networking event with introductions to investors.
Fri, 15th February @ The Vault :
1-4pm: Individual tours of recommended incubators and innovation labs in SF. Time to have private meetings with investors.
5 pm-8.30 pm: Demo and Pitch Globally Sharktank Style@ Vault, SF. After event Networking at the nearby Barbarossa Lounge.
Sat, 16th February, 2019 All day Bootcamp @The Vault, SF.
10 am –5 pm: How to master Silicon Valley Funding & Mindset–1 day bootcamp@Vault SF with lectures and hands on workshops by Mentors from Vault SF and other subject matter experts.
The main topics that will be covered are :
----How to master Silicon Valley Funding.
----How to network with Silicon Valley investors.
----How to acquire a Silicon Valley Mindset.
----- other related topics.
At the end of the day, every attendee will have a structured plan for the next steps.
Please email startups@pitchglobally.com for further questions.
Refund Policy: Credit may be provided for a future event at the discretion of the organizer
Have questions about Silicon Valley Funding Week 13thFeb - 16th Feb +Pitch Globally@WeWork, California Street?
Contact PITCH GLOBAL
When & Where

WeWork 600 California Street
600 California Street
11th Floor
San Francisco, CA 94109


Wednesday, February 13, 2019 at 5:30 PM

-

Saturday, February 16, 2019 at 4:00 PM (PST)
Add to my calendar
Organizer
Sign up to Pitch, Sponsor or Network with  Pitch Global Network of Networks which runs sharktank style events in Silicon Valley(every week), LA, London and other global entrepreneurial hotspots all of which are listed at www.pitchglobal.eventbrite.com.
The number one factor which increases the chance of funding is to get in front of as many diverse sets of investors as possible and since Pitch Global not only promotes our own events but also those of other prominent silicon valley groups like Keiretsu Forum, GTS, Pitch Force, Hardware Massive, US Angels, City Summit celebrity network and many others—through us you can meet investors from all these other groups also. The following video which has footage from 2 investor events we ran (one ours and one Partner) where you see luminairies like Vish Mishra (former long term president of TIECON), Dmitry Grishin ( Grishin Robotics VC; co-founder of Yuri Milner, billionaire behind Facebook's funding), Matthew Le Merle,Managing Partner of Keiretsu Capital,  Laird Cagan(Cagan McAfee Capital), Steve Jurvetson (fmr DFJ, Future Cap), Head of State, Co-founder of SV's 1st VC Fund and many others. https://youtu.be/Kmd2cJvirEQ
 PITCHGLOBAL'S OFFICIAL EVENT PARTNER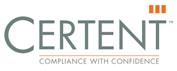 Certent (www.certent.com), a leader in equity compensation management, equity compensation reporting and disclosure management.
  Tens of thousands of global entrepreneurs have connected with investors for almost a decade in Silicon Valley(including events hosted by our predecessor organization Startup Mind,founded 2009)---we are now seeing funding offers in other markets like LA from funds like Plug& Play, Nex3/Sway Ventures, BLD Capital etc. https://youtu.be/wBpvGUCunn4
We are also proud to say that we are playing a role in making blockchain mainstream. Watch us bring Blockchain to Sandhill Road in events like this where both investors from ICO/crytpto/token economy mingles with those from traditional ventures. https://youtu.be/NCpSTiTxBg4
We are also passionate about entrepreneurial education and organize summits &bootcamps like Mentoring& Mindset for Funding & Innovation https://youtu.be/OqYIMdC2mi0 , How to ace the Y Combinator system etc
PITCH GLOBAL Management team:
SF Team: KC Wisdom, Founder PITCH GLOBAL Network of Networks. Author of "Grow Your Mindset" and co-author of The First Mile( John Wiley), on behalf of TIE, largest network of entrepreneurs in the world.
Axel Tillmann: CEO of PITCH GLOBAL INNOVATION. Former US CEO of $ 1 b fund of funds. Currently Mentoring the spinoff for one of the largest Japanese cos in the world.  
 LA Team: Lisa Haisha, LA Chapter Chairman. Coach to the stars. Teaches entrepreneurs and stars to Pitch for funding and casting. Was part of the panels which the casts of Two and a half Men & Big Bang Theory—both co-produced by her family---Pitched to.
Sharon Sim, Global Chairman, PR& Media Tech. PR Tech Serial entrepreneur in SF&LA with exits. Hosted Sr Editor of Techcrunch  in one of our recent LA events sponsored by Business Wire.
London team: Ray Zimmerman,  London Chapter Chairman. Investment banker& 3i private equity alum, american living long term in London with strong ties to silicon valley, new York and HK eco system.
John Castaldo: Global Chairman, Blockchain&Fintech. Co-founder (with Ray) of  www.swap-trading.com; also runs Hedge Funds.
Any questions: startups@Pitchglobal.com