Silicon Valley Film Festival 2012 . 3rd annual festival
Description
Here comes the 3rd Annual Silicon Valley Film Festival !
We are happy to announce the new Venue. Thank You to Intel.. And we are working to bring amazing movies (some of the revolutionary movies ) to your neighborhood in Silicon Valley.
OCT 31 :
WED
TO BE DONE
NOV 1 :
THU
SCCC
6 PM – 8 PM (2 hrs)
NOV 3 :
SAT
INTEL
11 AM – 7 PM (6hrs (8 ))
NOV 4 :
SUN
INTEL
11 AM – 7 PM (6hrs (8 ))
Thank you for all the movie makers who love to be part of Silicon Valley Film Festival.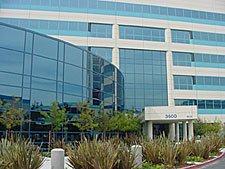 Yes! The SVFF 2012 Judges hand picked sweet , ripe strawberries from our farm! melting juicy chocolate right from the factory! extraordinary, realistic stories, messages and the spirit of Silicon Valley : Technology innovation and entrepreneurship. We are so happy to release the first , just the first set of movies for you to experience incredible stories of recent years.
For the Silicon Valley's Innovative Community , we have some must watch, life changing, motivating movies in the list.
Hello! Silicon Valley,
Lets Celebrate.

Entrepreneurial Movies: Crocodile in the Yangtze (The amazing story of Jack Ma building Alibaba.com vs Ebay - A must see for every tech entrepreneur to re energize their spirit and belief, this is not another 'Social Network'. ),
Uprising ( The Facebook revolution that changed a whole Country of Egypt - A must see what Social Network is really worth for.), Traveling Salesman ( An algorithm that could solve by itself , exist?) and more for the Innovators to Celebrate together as an amazing community of Silicon Valley.
And about 35 more films . Find our film schedule and movie highlights at
Movie
Runtime
Category
7 Years Underground: A 60′s Tale
1:27:00
Documentary
A House, A Home
0:06:51
Music Video
Adirondack
0:05:51
Vision of the Future
Clay Matthews Fathead
0:01:00
Commercial ad spot
Crocodile in the Yangtze
1:15:00
Innovation & Entrepreneurship
Dalia Rawson
0:01:40
Documentary
Dislecksia: The Movie
1:21:23
Documentary
Into The Gyre
0:44:00
Green Earth
Shelved
0:05:36
Animation
Sin Dolor
0:22:16
Narrative Movies
Spaghetti für Zwei
0:18:31
Narrative Movies
The Myth of the Buddha's Birthplace
0:35:17
Documentary
The Naked Brand
Documentary
Traveling Salesman
1:20:00
Vision of the Future
True Power
0:01:00
Commercial ad spot
Uprising
1:24:47
Documentary
And about 35 more films . Find our film schedule and movie highlights at