Description
Silicon Valley comes to Coimbra é um evento sobre a criação e desenvolvimento de startups tecnológicas nos EUA.
Venha ouvir o testemunho de empreendedores portugueses que criaram empresas do outro lado do atlântico, e de uma forma inspiradora e esclarecedora, diferencie a realidade dos mitos no desenvolvimento de negócios em Silicon Valley.
Uma forma ideal de aprendizagem sobre o que faz de Silicon Valley um local tão apetecível. Ficará a conhecer as regras do jogo desta comunidade, os principais agentes dinamizadores do ecossistema e exemplos concretos de sucesso.
ORADORES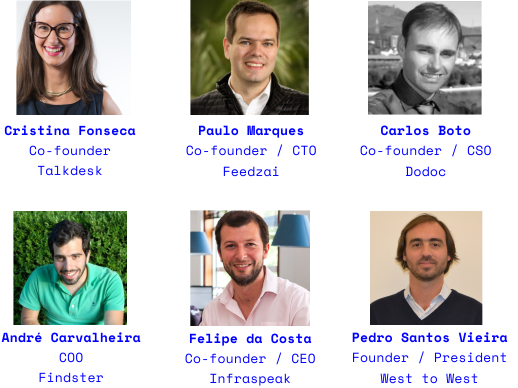 MODERADORA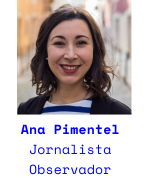 PROGRAMA
17h00 - Receção de participantes
17h15 - Palestra: "O Potencial de Silicon Valley - Factos e Mitos"
17h45 - Painel: Silicon Valley Comes to Coimbra
19h15 - Encerramento
LOCAL
Coimbra (Local específico a anunciar)
APOIOS
O evento é desenvolvido no âmbito do programa Explorer coordenado pelo Centro Intencional de Empreendedorismo do Santander, apoiado pelo Banco Santander, e no âmbito do projeto INOV C 2020 cofinanciado por fundos comunitários através do programa CENTRO 2020.


Dodoc | Feedzai | Findster | Infraspeak | West to West