Silicon Valley China Wireless Annual Conference 2013 - Mobile Pivots Future of Computing

Friday, September 20, 2013 at 12:00 PM

-

Saturday, September 21, 2013 at 9:00 AM (PDT)
Event Details
Mobile Pivots Future of Computing
Creating Plenty of Opportunities for Entrepreneurs
from Silicon Valley to China
Speakers
 XU Xiaoping(Bob), Partner, ZhenFund
WANG Qiang(Victor), Partner, ZhenFund
Keith Teare, Founder, Archimedes Labs
Dr. James ZHANG, Partner, Formation 8
Bess HO, Partner, Archimedes Labs
Anna FANG, General Manager, ZhenFund
Jay Eum, Co-Founder, TransLink Capital
Brittany Richards, Venture Director, Citi Ventures
YUAN Chenwen, Founder Relations Manager, ZhenFund
DANG Xiaolin, Partner, Patent Attorney, Trademark Attorney, Attorney-at-law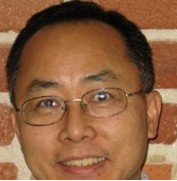 AJ Chen,
 Federal Advisory Committee, HHS Health IT Standards

Britt Anderson

, 
Partner

, K&L Gates LLP

David A. Jakopin, 
Partner, Pillsbury

Michael Farn, Partner, Fenwick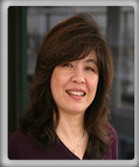 Yvonne Li, VP of Business Development, SurDoc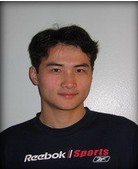 Ping Wu, Engineering Manager, Google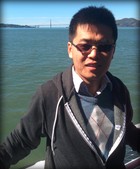 Yongqiang He

, 
Software Enigeer

, Dropbox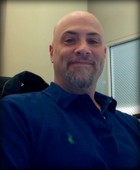 John Rizzo, 
SVP R&D Products and Innovation, Ubitus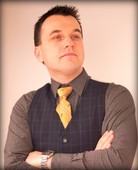 Max Skibinsky, Angel Investor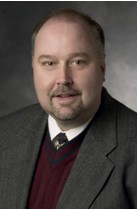 Williams A. Kennedy, MD, 
Chief Of Pediatric Urology, Lucile Packard Children's                       Hospital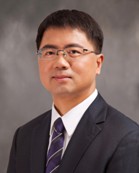 Dr. YU Yi, 
Senior Director, Cisco Corporate Affairs   

Sean Chai, 
Director, Innovation Technology Services
Innovation and       Advanced Technology Group
Digital Health Technology & Strategic Initiatives
Kaiser Permanente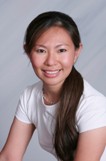 Neng Bing Doh, 
Co-Founder and CEO of HealthCrowd
Mobile has pivoted computing at the most significant technology inflection point in the last 30 years. In just a few years it has moved computing from desktop to mobile devices but longer term it will go far beyond by making computing ubiquitous with wearable, flyable, and drivable devices. It will disrupt existing and create new ecosystems and supply chains across the Pacific and will in turn create plenty of business opportunities for entrepreneurs from Silicon Valley to China.
Our organization Silicon Valley China Wireless Technology is well positioned to serve our long time member base to capitalize on this exciting time. In our annual conference this year, we will focus on the technology paradigm shift from PC to mobile and beyond, the importance of symbiosis between Silicon Valley and China in mobile revolution, and what opportunities lie ahead for entrepreneurs across the Pacific.
The 2013 SVCWireless Annual Conference will feature four keynotes, eight panels plus a startup demo and pitch. Register Youth Innovation Forum HERE.

Panels
Startup Investment Trend from Seed to Series A

Empowered Entrepreneurs Going from 0 to 1 Million Users in Record Time: Volume & Innovation

New Era for Unprecedented Smart Connectivity

Mobile Advertising and Monetization

Mobile Cloud & BigData

Mobile Health Ushering Disruptions in Healthcare

Connected Cars and Lessons From Mobile Phones and Tablets

Big Markets for China OEMs At Silicon Valley Technology Inflection Point

Startup Demos from Silicon Valley and China

IP Trends in China and the US, and IP Strategy for Startups

Youth Innovation Forum
 XU Xiaoping(Bob), Partner, ZhenFund
Mr. XU Xiaoping is the Founder of ZhenFund. He is also known as one of the China's pioneering angel investors, with distinctions from The Founder Magazine as " 2010 Most Respected Angel Investor " , "2011 Angel Investor of the Year" , "2012 Best Angel Fund in China" , and "2013 Best Angel investor in China".
Prior to founding ZhenFund, Mr. Xu was a Co-Founder of New Oriental Education & Technology Group (NYSE: EDU), the largest provider of private education in China. He is highly regarded among college students and considered a legendary figure by millions of young Chinese students studying abroad who were influenced by his writing, teaching and speeches.
In 2006, China Southern People's Weekly voted Mr. Xu to be one of China's "50 Most Charismatic People", and in 2004, Forbes Magazine listed Mr. Xu as one of China's "Top 100 Celebrities".
WANG Qiang(Victor), Partner, ZhenFund
Mr. WANG Qiang is the Co-Founder of ZhenFund. He is also a famous collector and lover of ancient books. Mr. Wang is not only a well respected business man, but also a well-known humanities and philosophy scholar. As such, Mr. Wang is ZhenFund's Director of Entrepreneurial Thought and frequently advises portfolio companies on their mission and vision.
Prior to ZhenFund, Mr. Wang was the Co-Founder of New Oriental Education & Technology Group (NYSE: EDU), the largest provider of private education in China. He served as Vice President and Chairman of the Board of Directors at New Oriental, and established New Oriental's spoken English division. His popular English classes were reported in-depth by Time Magazine in 2000. Mr.Wang also hosted a popular TV show called "From Word to the World", which was widely broadcasted on more than 30 channels in China.
Keith Teare, Founder, Archimedes Labs
Keith Teare is a founder at the Palo Alto incubator, Archimedes Labs. He is also CEO of just.me. Previously Keith was co-founder of TechCrunch, the founder of RealNames, a Palo Alto based company specializing in Internet navigation and search technologies; co-founder of 'The EasyNet Group', a leading pan-European broadband supplier to businesses; co-founder of CYBERIA, the world's first Internet Café; and founder of cScape, a UK based systems integration specialist dating back to 1983. Keith seed funded NetNames, the first domain name reseller in the world, where he was also Chairman of the Board of Directors. He also sat on the Advisory Board of VeriSign's Naming & Directory Services division.
Dr. James ZHANG, Partner, Formation 8
Dr James Zhang is a Partner at Formation 8 and is based in Beijing China. He began his career as the founding scientist at Mendel Biotechnology and led its business development. As an Entrepreneur in Residence at Khosla Ventures, James co-founded BioDiscovery Inc, a modern agriculture company, and led the China initiatives of a number of portfolio companies (including Lanzatech). Most recently, James is a Venture Partner at Softbank China Venture Capital and a Managing Director of Australian Government's Renewable Energy Venture Capital (REVC) Fund. As a China native, James attended the University of Science and Technology of China. He has a PhD in Genetics from the University of California Davis and has completed his post-doctoral and business training at Stanford University and Stanford Graduate School of Business.
Bess HO, Partner, Archimedes Labs
Bess Ho serves as partner at Archimedes Labs, a Palo Alto-based startup incubator for early seed stage startup. A popular conference speaker, Bess has presented at the GSMA Mobile Asia Conference, Global Mobile Internet Conference (GMIC-SV), WIT Women Technology Summit, Android Open, Web20 Expo, Where 20, Silicon Valley China Wireless Conference (SVCW), and Silicon Valley Code Camp (SVCC), among others. She is often mentioned in national and local newspapers.
Bess advises LumoBack (Series A), Eligible (Angel Round, YCombinator, Rock Health), AfterShip (Seed Round, Global Startup Battle Winner), KarFarm (Early Seed Round).
Anna FANG, General Manager, ZhenFund
Ms. Anna Fang is the General Manager of ZhenFund, where she is responsible for ZhenFund's investments and operations for both the RMB and USD funds. Anna has invested in over 50 internet and education companies since ZhenFund's collaboration with Sequoia Capital China.
Before joining ZhenFund, Ms. Fang was an Associate at GE China responsible for corporate business development initiatives. Ms. Fang started her career as an investment banker at J.P. Morgan. She serves as a Board member for several internet start-ups in China and is also an Advisory Board Member of Columbia University's East Asia Center. She received her undergraduate degree from Columbia University in Economics and a Masters of Business Administration from Stanford's Graduate School of Business.
Jay Eum, Co-Founder, TransLink Capital
Jay Eum is a co-founder and Managing Director of TransLink Capital. Jay is responsible for TransLink's investments in Carbonite (NASDAQ: CARB), Chartboost, Enterprise DB, Livescribe, Peel, Quixey, SoundHound, and YuMe. He is also responsible for supporting TransLink's portfolio companies with their customers and partners primarily in Korea.
Most recently, Jay was the head of Samsung Ventures America. He was responsible for starting up the U.S. operations for Samsung Venture Investment Corp., the venture investment arm of Samsung, and leading their U.S.-based investments and portfolio management. Under Jay's leadership, Samsung Ventures America grew to a team of five investment professionals and invested over US$80M in 27 U.S.-based start-up companies. Jay directly led several successful Samsung Ventures' investments including AnalogTech (NASDAQ: AATI), Athena Semiconductor (acquired by Broadcom), Continuous Computing (acquired by RadiSyS), DivX (NASDAQ: DIVX), InPhi (NASDAQ: IPHI), Intellon (NASDAQ: ITLN), MontaVista (acquired by Cavium), Pure Digital (acquired by Cisco), Sandbridge (acquired by Qualcomm), SiBeam (acquired by Silicon Image), Techwell (NASDAQ: TWLL) and Teknovus (acquired by Broadcom). Jay also led investments in GCT Semiconductor and Intematix.
Brittany Richards, Venture Director, Citi Ventures
Brittany is a dynamic business builder and change leader. She brings 15 years of experience working at the crossroads of innovative new business models and existing legacy systems and thinking. Brittany has identified and invested in disruptive business models and has translated them into existing businesses across different industries and sizes.
Currently, Brittany is a Venture Director at Citi Ventures. Her mandate includes identifying and investing in next generation and disruptive business models in the commerce, payments, financial technology, and digital spaces. Brittany is also implementing these game-changers into the Citi businesses by enhancing existing and creating new business models and processes.Prior to Citi Ventures, Brittany was Citi's Head of North America Business Development for the Treasury and Trade Services business. This division has over $8 billion in revenue and focuses on serving the world's largest global corporations and financial institutions in over 100 countries. Brittany's main focus was to impact the bottom line by identifying capabilities and trends that result in new business models and profit pools for Citi. Her responsibilities also included asset monetization, origination and execution of M&A transactions globally, and strategic partnerships. She has spearheaded multiple global transactions including deals in Asia and Latin America, interacting with the C suite of some of the leading innovative companies.In earlier endeavors, Brittany founded an advisory practice, which she grew exponentially. She focused on individuals and small businesses to ensure they achieved their wealth and other strategic business goals.Brittany holds an MBA from Cornell University, where she was a Forte Scholar and has a B.S. in Chemistry from the University of Cincinnati.
YUAN Chenwen, Founder Relations Manager, ZhenFund
Ms. Chenwen Yuan is the Founder Relations Manager of ZhenFund. She is responsible for both deal sourcing and portfolio management, providing founder services in areas such as strategy and recruiting.
Prior to ZhenFund's establishment, Ms. Yuan was Mr. Xu Xiaoping's Investment Assistant and coordinated over 30 of his early stage angel investments. She also oversees ZhenFund's relationships with overseas student communities. She graduated in 2010 with a B.A. in Finance & Marketing from Boston University.
DANG Xiaolin, Partner, Patent Attorney, Trademark Attorney, Attorney-at-law
Mr. Dang Joined Beijing Sanyou Intellectual Property Agency Ltd. in 1999. He has both engineering and legal backgrounds and received triple qualifications in China including lawyers qualification, patent attorney qualification and trademark attorney qualification. He also received LL.M. degree from the U.S. and passed patent bar before USPTO.
Mr. Dang has consulted and received trust from many clients including domestic and international corporations as well as multinational groups. His wording area covers patent cases including protection plan and filing strategies of technology, drafting of patent applications in Chinese or English or both, prosecution of patent applications, patent reexamination, patent invalidation, patent administrative litigation and patent infringement litigation, as well as other legal cases relating to trademark, copyright and unfair competition.
Williams A. Kennedy, MD, 
Chief Of Pediatric Urology, Lucile Packard Children's Hospital  
William A. Kennedy, II, MD, is a board-certified pediatric urologist and Chief of Pediatric Urology at Lucile Packard Children's Hospital at Stanford. He is also Associate Professor of Urology at the Stanford University School of Medicine.
Kennedy earned his AB and graduated Magna Cum Laude from Harvard University, and obtained his MD at Columbia University. He completed his surgery and urology residency training at Presbyterian Hospital of Columbia University, along with a pediatric urology fellowship at Children's Hospital of Philadelphia. Additionally, in 2010-11, he was a Sloan Fellow at the Stanford University Graduate School of Business.
Kennedy began his faculty career at the Stanford University School of Medicine and Lucile Packard Children's Hospital in 1997.  At Packard, Kennedy is currently a member of the OR, Ethics and Continuing Medical Education Committees and part of the management committee for the Pediatric & Obstetrical Faculty Practice Organization. He has recently been appointed Associate Chief Medical Officer of the Lucile Packard Children's Hospital.  Dr. Kennedy also serves as the first Chair of the Board of Directors of the Packard Children's Health Alliance, the hospital's new medical foundation.
Dr. Kennedy has published 32 peer-reviewed articles, 15 book chapters, and is a manuscript review consultant for the Journal of Urology, Journal of Pediatric Urology, and Urology. He is a nationally known lecturer, a member and policy leader for many medical associations, and has been honored by organizations for his teaching, research, and clinical accomplishments.  Dr. Kennedy's most recent clinical innovations has been the implementation of telemedicine services at Packard Children's Hospital.  Since the project go-live in February of 2013, he has provided telemedicine services to over 200 patients in Northern California and looks forward to the scaling of the project to include all Packard clinical specialties and broadening the geographic scope of this service.
Among his many awards include Service Excellence at Packard Children's; Patient Choice Award, MDx Medical, Inc, 2008-2013; Best Doctors in America, Best Doctors Inc, 2007-2013; Compassionate Doctor Recognition, Vitals.Com, 2010-2013; Top Urologist, Guide to America's Top Urologists, 2009-2013; and various appreciations from patient support groups nationally and internationally. Additionally, Kennedy has just co-authored a new book entitled, "A Parent's Guide to Hypospadias" which was released in January, 2013.
Dr. YU Yi, 
Senior Director, Cisco Corporate Affairs   
Dr YU Yi is a Senior Director of Corporate Affairs responsible for global healthcare corporate social responsibility (CSR) programs. He joined Cisco on Nov 2008 to drive Cisco's strategic Connecting Sichuan CSR program to help the Sichuan Earthquake rebuilding.
Prior to Cisco, Dr Yu was an Industry Partner responsible for the health care consulting and IT services for Global Business Services of IBM Greater China Group. Dr Yu has more than 15 years of industry and management consulting experience in the area of business and IT strategy, financial management and system implementation. He is also an industry thought leader for health economics and policy, hospital management, and public health initiatives. Dr Yu is the main author for IBM Institute of Business Value's white paper "China Healthcare 2010". He also served as an advisor for many health and education initiatives of China government agencies.
He got his PhD from Electrical Engineering Department of National University of Singapore in 1998. He has taken postdoctoral training of cell biology of prostate cancer in the Brady Urology Institute of Johns Hopkins School of Medicine under Prof. Donald Coffey. Dr Yu was active in academic research in the areas of information integration, biocomputing and life science. He was also an Adjunct Lecturer in National University of Singapore and a Visiting Professor to Peking University.
Sean Chai, 
Director, Innovation Technology Services
Innovation and Advanced Technology Group
Digital Health Technology & Strategic Initiatives
Kaiser Permanente
How might digital health in the future become more meaningful, accessible, and actionable to people anywhere, anytime? As the Director of Innovation Technology Services at Kaiser Permanente, Sean's focus is to identify and evaluate new and emerging technologies that have the potential to advance Kaiser Permanente's service and care. Sean leads a group of innovation consultants who are passionate about building a culture of innovation and using technology that is simple, unobtrusive and motivational to enable successful outcomes. Sean's recent work ranged from technologically enhancing Kaiser Permanente retail presence and digital health services to organizing technology camps for underserved youth at America's Cup.
Prior to his current role, Sean was responsible for KP's offshore operations; launched and directed KP's Innovation Labs and Mobility Innovation Labs - two technology exploratory groups dedicated to invent and explore new health care technology possibilities. Sean also provided innovation technology leadership for KP's Sidney R. Garfield Health Care Innovation Center in San Leandro and the Center for Total Health in Washington DC. In addition to his work at Kaiser Permanente, Sean's prior experience includes various management and development positions for Telephia (The Nielsen Company), NaviSite, Agilent Technologies, Hewlett Packard, and IBM. Sean holds a Bachelor of Science in Computer Science from Cal Poly San Luis Obispo and a Master of Science in Engineering Management from Santa Clara University.
Neng Bing Doh, 
Co-Founder and CEO of HealthCrowd
Bing is a pioneer in the area of mobile messaging for healthcare, with a special interest in underserved populations. She co-founded HealthCrowd to apply behavioral change techniques mastered from her prior experience, to the healthcare industry.
She was most recently VP & GM at Tribal Fusion, a top 5 global digital ad network. Previously, she served on the management team of consumer shopping start-up, iStorez (acquired). At Netblue (now Epic Media), she tripled their display advertising business to $25M+ while bringing it back into profitability, grew their affiliate revenue by over 10x and was responsible for building hundreds of engaging consumer experiences.
In her free time, she advises early-stage media and healthcare IT start-ups. Bing started her career in software development at Hewlett Packard, holds a BS in Computer Science from the University of Wisconsin - Madison, and an MBA from Cornell, where she was an SC Johnson Merit Scholar. She is also a Springboard Enterprises Life Science entrepreneur.
When & Where

Palo Alto Elks Lodge
4249 El Camino Real
Palo Alto, CA 94306


Friday, September 20, 2013 at 12:00 PM

-

Saturday, September 21, 2013 at 9:00 AM (PDT)
Add to my calendar
Organizer
SVCWireless (硅谷中国无线科技协会), co-hosted by ZCC-USA and AngelGlobal
About SVCWireless
Silicon Valley-China Wireless Technology Association (SVCWireless), founded in 2000, is the leading non-profit, non-bias independent professional association bridging the technology industries between China and the United States. With 30+ alliance and 5000 members, SVCWireless is an open association that promotes innovation, entrepreneurship, venture investment, and networking to benefit its members. Our website is http://www.svcwireless.org.
关于硅谷中国无线科技协会
硅谷中国无线科技协会(SVCWireless)成立于2000年,是沟通中美无线、移动产业的最大的非营利、无倾向性独立的专业组织。在30多个合作伙伴和5000多名会员的支持下,硅谷中国无线科技协会长期以来倡导创新、创业、创投,并为会员和业界专业人员提供良好的交流平台。
Silicon Valley China Wireless Annual Conference 2013 - Mobile Pivots Future of Computing