Description
With all the SEC regulations and global impact on cryptocurrency, 2018 will be an interesting year for cryptocurrency to work under compliance.
The new digital currency — AML Bitcoin — was created to avoid the problems of the current crop of anonymous cryptocurrencies, protecting banks and financial institutions from invasion by criminals and other malefactors.
In Panama, AML Bitcoin founder Marcus Andrade met with leaders in government and industry including the Panama Maritime Authority to incorporate AML Bitcoin n their payment structures. Marcus also met with Adam Afriyie, Member of the Parliament of the United Kingdom, in London to discuss how AML BitCoin can solve the concerns impeding the widespread introduction of digital currencies in the UK.
Investing in bitcoin and cryptocurrencies? What to watch out in 2018? Come to learn to invest the cryptocurrencies that are complaint.
Demo booth is available for companies to showcase their ICO, Blockchain or related fintech products.
Speakers:
Japheth Dillman, Chief Strategy Officer of AML Bitcoin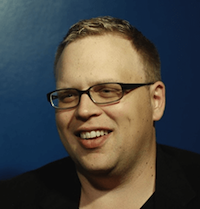 Japheth will speak about how AML Bitcoin as the world's first AML/KYC/Patriot Act coin can work with banks worldwide. AML BitCoin was created with anti-money laundering, anti-terrorism and theft-resistant properties built into the code of the coin, and as a result, it is compliant with a host of laws.
Japheth Dillman began coding over 25 years ago, taking collegiate courses in programming at the tender age of 10 in order to learn to program his own games. The grown-up version of Japheth is equal parts Mentor, Entrepreneur, and Investor. The Japheth of today is a white paper author and infamous conference speaker, finding success in Mobile, VR/AR, and Blockchain technologies. He co-founded the YetiZen Accelerator to help other startups with their product vision, growth hacking, and design. He continues to mentor a select group of startups that excite him. He often finds himself on the frontier edge of technology, especially in blockchain, cryptocurrency, and VR.
Known for designing the very first mobile Augmented Reality game ever released, Japheth since founded CLEVR, a social network built natively for VR/AR and provides a layer of discovery of new content. Japheth also serves as the VP of Content at Play Table, one of the hottest Mixed Reality devices on the market. Wearing his investor hat, Japheth has recently helped craft a new policy in China at the federal level enabling funds to transfer Chinese currency to USD and invest venture capital projects in the United States. Japheth also has raised a blockchain fund to invest in cryptocurrencies, utilizing an in-house proprietary auto-trader he built with his cofounder. He advises numerous Blockchain companies going through their ICO phase.
Leslie R. Katz, Shareholder of GtLaw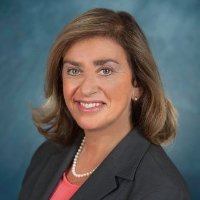 Leslie R. Katz focuses on government law and policy, including energy, telecommunications, blockchain, and other emerging technologies. She helps optimize the political, legal, community and business contexts in which her clients operate. Her ability to provide strategic counsel, for startups to Fortune 500 companies and public entities, comes from her diverse experiences in the public and private sectors. Recent work has included representing consumer distribution and technology operations in blockchain and cryptocurrency, a hedge fund for cryptocurrencies and multiple constituents, including start-ups, industry leaders, and technology arms in various emerging technologies, including Smart Cities.
She is a former member of the Board of Supervisors for the City and County of San Francisco, serving as chair and/or vice chair of numerous committees. As a board member, Leslie drafted and helped pass significant legislation related to technology, the environment, economic development, labor and human rights. She was also elected to the San Francisco Community College Board of Trustees and has served on the Port Commission of San Francisco. Leslie also served as the regional vice president of regulatory affairs for a Fortune 250 energy-services company and held executive roles with several technology companies.
Maria Sendra, Shareholder of GtLaw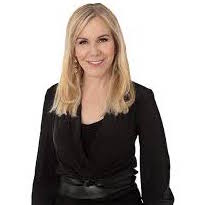 Maria Sendra has built a disruptive technology and finance practice that helps companies to scale innovation globally by leveraging capital markets, private equity, and technology relationships in key jurisdictions around the world. She has managed international teams of over 500 experts, in helping to globally scale start-ups, as well as Fortune 500 companies, venture capital, private equity and investment banking efforts in disrupting a wide variety of industries, including data analytics, finance, IoT, energy, cleantech, biotechnology and genomics, digital healthcare, entertainment, consumer goods, real estate, digital and smart cities, blockchain, cryptocurrencies, retail and e-commerce sales and scaled revenue strategies. She has structured and managed domestic and international manufacturing, R&D, distribution, financing, licensing and strategic alliances and businesses linking California innovation to financial markets in New York, London, all over Europe, Latin America, Asia and the Middle East.
Investing in bitcoin and cryptocurrencies? What to watch out in 2018? Come to learn to invest in the cryptocurrencies that are complaint.
6:00pm to 7:00pm Networking
7:00pm to 7:30pm Panel on Cryptocurrency Compliance
7:30pm to 8:30pm AML Bitcoin - THE WORLD'S FIRST AML/KYC/PATRIOT ACT COIN
8:30pm to 9:00pm Closing and Networking