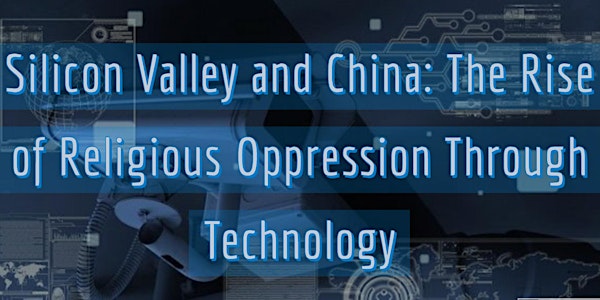 Silicon Valley and China: The Rise of Religious Oppression Through Tech
The Coalition to Advance Religious Freedom in China calls on tech companies to hold to an ethical standard in their business with China.
When and where
Location
Dirksen Senate Office Building 106 50 Constitution Ave NE Washington, DC 20002
About this event
The increasing use of technology as a tool for oppression in China, specifically in the suppression of religious people groups, urgently calls for proactive steps from American tech companies in ensuring they are not complicit in the actions of the Chinese Communist Party's war on religion. The China Coalition will release a multi-faith letter to Silicon Valley CEOs, calling on them to ensure they are not complicit in the massive human rights violations committed by the Chinese Communist Party in its "Sinification of Religion" campaign.
The event will feature:
Rev. Dr. Bob Fu, President of ChinaAid.
Yang Jianli, President of Citizen Power Initiatives for China.
Greg Mitchell, co-chair of the International Religious Freedom Roundtable.
Nury Turkel, attorney and Board Chair, Uyghur Human Rights Project.
It will also include persecution testimonies representing multiple faiths including those of Mihrigul Tursun, Sister Zou Demei, Ma Yongtian, and Dr. Yuhua Zhang.