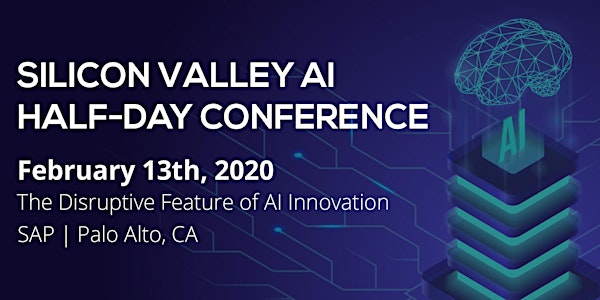 Silicon Valley AI Half-Day Conference
When and where
Location
SAP 3410 Hillview Avenue Palo Alto, CA 94304
Refund Policy
Refunds up to 7 days before event
Eventbrite's fee is nonrefundable.
Description
Silicon Valley AI Half-Day Conference and Agenda
3:30 pm - 4:00 pm: Check-In, Refreshments, & Networking Session
4:00 pm - 4:15 pm: Opening Remarks, Sponsor Acknowledgements
4:15 pm - 5:15 pm: Reimagine The Supply Chain: Simplifying the Complex for Better Outcomes - This panel will discuss AI breakthrough applications that can effectively simplify the most complex supply chain issues in key areas such as manufacturing automation, demand forecasting, delivery and lead times, customer support and warehousing.
Panelists:
Danielle Swank, CEO, Fomoro

Moataz Rashad, Founder & CEO, DeepVu

Lucas Wang, Partner, Comet Labs/WI Harper

Anna-Katrina Shedletsky, CEO, Instrumental Inc.
Moderator: Alan Haus, Attorney, Royse Law Firm
5:15 pm - 5:35 pm: Networking with Light Food & Drink
5:35 pm - 6:35 pm: The Amazing ROI of Using AI to Optimize for Strategy and Job Function Performance -There are many ways an organization can utilize the power of AI to create greater efficiencies and maximize ROI. This panel consists of founders whose companies have created AI technologies that have generated impressive results in various industries, as well as venture capitalists who can provide insight from the investor perspective.
Panelists:
Chris Macomber, CEO, WhoKnows

Bill Eichen, Managing Partner, Gimmel Entrepreneurs Fund

Andy Pandharikar, Founder and CEO, Commerce.AI

Ajay Bam, CEO, Vyrill, Inc.

Ekta Dang, U First Capital
Moderator: Steve Colby, Attorney, Royse Law Firm
6:35 pm - 7:00 pm - Networking with Light Food & Drink
7:00 pm - 8:00 pm - The Dawn of The AI VC Ecosystem: Investments, Innovations, and Industries - In 2019, global private investment in AI was over $70B, with AI-related startup investments over $37B, M&A at $34B and IPOs at $5B. Many AI companies are still in the early phases of R & D, creating new technologies and exploring new business models. How does an early-stage AI company go about navigating the funding process? What do venture capitalists look for in AI companies they want to invest in? This panel will feature leading venture capitalists who invest in AI.

Panelists:
Ephraim Lindenbaum, Managing Director, Advance Ventures

Jeff Peters, Principal, Autotech Ventures

Joe Jasin, Managing Director, DNA Partners

Carolin Funk, Venture Partner, Blue Bear Capital
Moderator: Roger Royse, Founder, Royse Law Firm
8:00 pm - 8:45 pm - Closing Remarks, Closing Networking Reception, with Light Food & Drink
View Speaker Line Up Here => https://aisummit.hardwaremassive.com/page/1478006/speakers
View Agenda Here => https://aisummit.hardwaremassive.com/agenda


What to Expect at Silicon Valley AI Half-Day Conference?
The power of AI is indisputed, but as with any new technology, timing and execution are critical to success. As more research is conducted and tools are developed, the drivers behind AI need to assess which applications will be both useful and commercially viable. Key reasons for attending AI Summit are:
1) Understanding the state of the market and the industry players
2) Overview of AI technologies & techniques and their impact in core industries
3) Review AI startup funding focus and growth challenges
4) Assess the market need for AI applications across different business scenarios
5) Grasp current market trends and where opportunities lie in the next 5 years
6) Hear from cutting edge AI startups that are moving the needle
---


Who Attends Silicon Valley AI Half-Day Conference?
- AI and ML startup founders, CEO & CTOs
- AI researchers & developers
- Data & machine learning scientists
- AI hardware providers
- AI-focused investors & corporate innovators
- AI enthusiasts across the industry in marketing, manufacturing, sales, finance, and operations
---
Our Sponsors & Exhibitors

SAP is a technology company that develops enterprise application software for companies and industries across diverse sectors. http://www.sap.com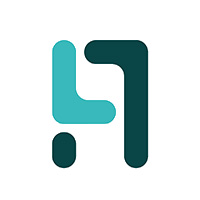 Albert's List is a dynamic technology/social referrals/hiring and consulting firm focused on helping over 41,300+ new graduates and seasoned professionals find meaningful work, connect to relevant connections, and bridge the conversation between professionals and the people who hire them. We believe in empowering professionals to seek their voice, acknowledging their hard work, and providing a platform to rise to the occasion, and are committed to helping professionals discover their greatness. Members have been hired at companies like Ingram Micro, Google, Twitter, GoPro, and others, driving $3 million+ in economic activity throughout California. http://www.ajobslist.com
Royse Law Firm is a full-service firm with offices in Silicon Valley, San Francisco, Orange County, Santa Monica, and Beijing. We frequently work with growing technology startups, multinational corporations, and investment funds. Whether you are preparing for an important one-time transaction or require ongoing support, our experienced attorneys can provide strategic, yet affordable, legal assistance. http://www.rroyselaw.com
Co-Hosted By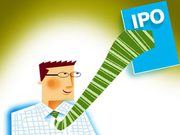 Idea to IPO is one of the largest and most active member organizations in Silicon Valley focusing on tech and entrepreneurship. Our mission is to promote entrepreneurship, support entrepreneurs, build community, and provide value to the Silicon Valley startup ecosystem. We partner with venture capital firms, angel investor groups, law firms, co-working spaces, startup incubators and accelerators, colleges and universities, and other entrepreneur member organizations in our mission to help entrepreneurs achieve their goals and realize their aspirations. Membership is free! Check out our events at www.idea-to-ipo.com Check out our YouTube channel at www.youtube.com/ideatoipo

Hardware Massive is the #1 leading global community platform for hardware innovators, industry leaders, service providers, and investors. The platform provides resources and tools for startups and industry providers to build their connections and businesses. Free to join at www.hardwaremassive.com