Description
The Silicon Slopes Spring 2017 Entrepreneurship Lecture Series
Who is the Lecture Series for?
The Lecture Series is open to students and community members who are interested in learning from experienced entrepreneurs. If you've started a business, are thinking about starting a business, or just want to hear about the experiences of seasoned entrepreneurs, this lecture series is for you.
What is the Lecture Series?
The Utah Valley University Entrepreneurship Institute is teaming up with Silicon Slopes to deliver this series of talks from all-star entrepreneurs. Over 14 weeks the series will cover the following topics:
January 17 - How to Evaluate a Startup Idea, lecture by Instructure CEO Josh Coates
January 24 - Developing a Business Model, lecture by MX Founder and CEO Ryan Caldwell
January 31 - The Product Development Process, lecture by Cydni Tetro, President of Women's Tech Council
February 7 - Customer Experience, lecture by Silicon Slopes Executive Board Member Carine Clark

February 14 - Fundamentals of Culture and Management, lecture by Pluralsight CEO Aaron Skonnard
February 21 - Building a Sales Organization, lecture by InsideSales CEO Dave Elkington NOTE: Dave Elkington is unable to attend, so Co-Founder Ken Krogue will be joining us to speak in his stead.
February 28 - What to Look For in a Mentor, lecture by Co-Founder and Managing Director Greg Warnock
March 7 - How to Raise Money, lecture by Kickstart Seed Fund Managing Partner Gavin Christensen NOTE: Gavin Christensen is unable to attend, so Venture Partner Curt Roberts will be joining us to speak in his stead.
March 14 - Getting Traction, lecture by Freshly Picked CEO Susan Petersen
March 28 - The Role of a Founder, Vanessa Quigley, Co-Founder and Chatbooker-in-Chief at Chatbooks
April 4 - Ownership and Compensation Structure, John Pope, CEO of Jive
April 11 - Hiring and Firing, lecture by HireVue CEO Mark Newman
April 18 - Building a Company to Scale, lecture by Entrata CEO Dave Bateman
April 25 - What It Takes to be an Entrepreneur, Josh James, CEO of Domo

When is the Lecture Series?
The lectures begin at 12 Noon on Tuesdays on the dates listed above. Each lecture will be approximately thirty minutes followed by ten to fifteen minutes for Q&A.
Where is the Lecture Series?
The lectures are held in the new Classroom Building on the north end of UVU's main campus in state-of-the-art room CB 101a. See below for maps.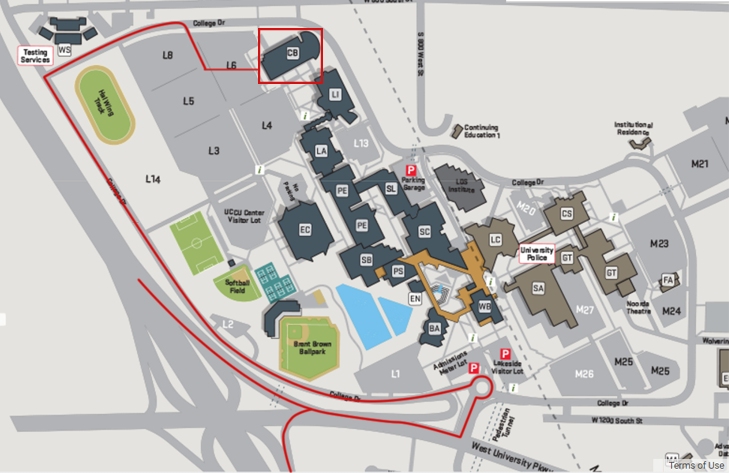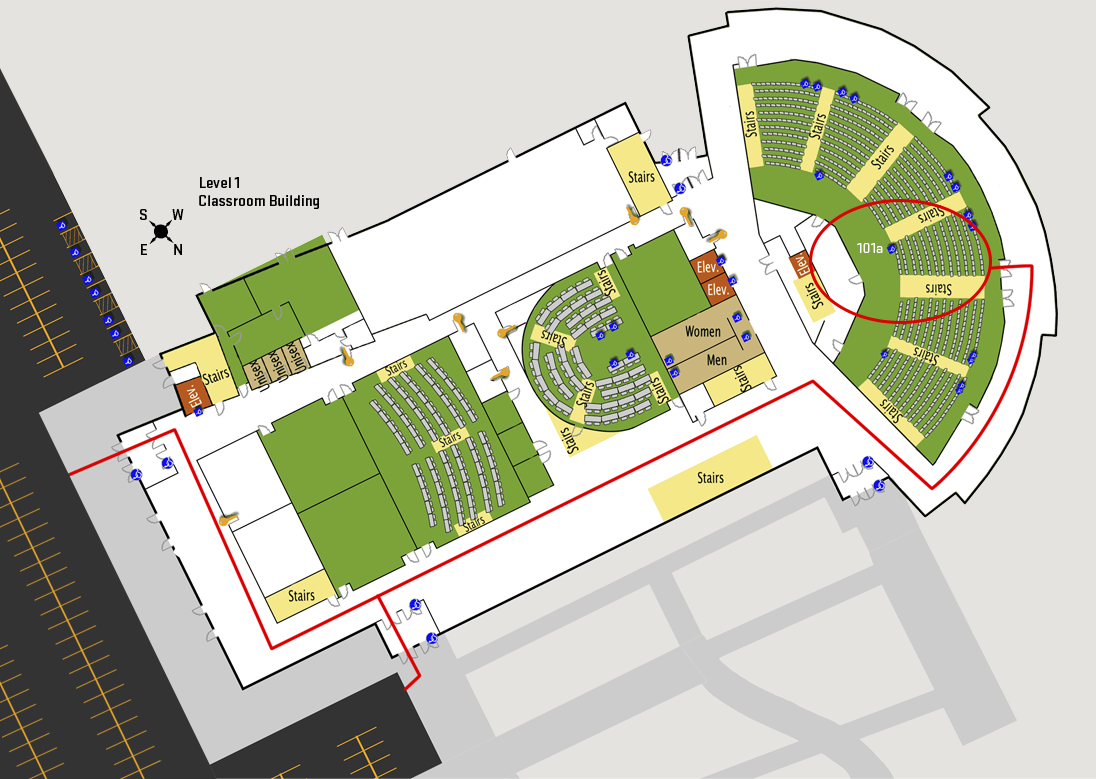 Parking
Visitor parking is marked with red Ps on the first map. Visitor parking is $1 per hour. The closest lot to the Classroom Building is the parking garage. We suggest you come a little early, pay for an extra hour, and enjoy lunch on the campus at one of the vendors on campus. The Rotissery has excellent pizza and is located in the Classroom Building. Additional information about parking is available on the UVU Parking website.
Why should I attend the Lecture Series?
Because about 50% of small businesses fail in the first year. You owe it to yourself and your business (or idea) to learn as much as you can from people who have been where you are. You can learn from their mistakes and from their successes. The series is short and free and jam-packed with valuable information. Why shouldn't you go?
Contact
For any questions or concerns, please contact Meagan Sanders at msanders@uvu.edu or (801) 863-5354.