Description
Silicon Peach is a new, quarterly innovation speaker series designed to expose Georgia's business, government and educational leadership along with the overall community to disruptive thinking and ideas across key verticals. The series leverages thinkers and doers in technology, business, sports, entertainment and media to showcase innovative opportunities and emerging technology.
Please join us for our PREMIERE EVENT!
Welcome To The Evolution: Digital Transformation and What It Means For The Future of Business
Digital technology is rapidly transforming our social interactions, our media consumption, and our buying habits and this transformation is not a one-time change, but a constant, ongoing process. As a result, digital technology is changing the way companies do business and forcing many to look for solutions that help them become more agile and more forward-thinking.
In this session, we will share a short overview of Digital Transformation and how companies should be thinking about the opportunity in the space. We'll also engage our panel of industry experts to share their own experiences with the Digital Transformation process and the value they have seen within their own companies.
Speakers:
Silicon Peach is proud to bring you industry experts sharing actionable insights and best practices.
Bill Metallo, Vice President of Sales for SEEBURGER, Inc.
Kirk Talbot - Deputy CIO, CIty of Atlanta
David Shipps - VP Global Partnerships, The Weather Channel
Greg Chambers - Global Group Director Digital Innovation, Coca-Cola Company
Nicola Smith - CEO, Rebel & Reason
Thanks to our amazing sponsors for making this event possible!
Gold Sponsor - Seeburger, Inc.

Silver Sponsor - DigitasLBi Atlanta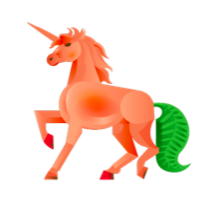 Silver Sponsor - Dragon Army