Description
Silicon Dragon Pitch Contest

After-Event Reception: June 21, 6-8pm 757 Third Ave., Grant Thornton (on the Terrace)
Apply to pitch: by Monday, June 12, 2017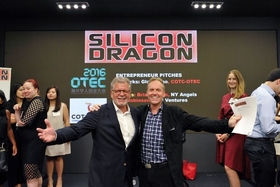 Judges: Brian Cohen, Jim Robinson
15 Selected Founders Get
– Opportunity to pitch startup to 2 leading VCs in NYC
Brian Cohen, Chairman of NY Angels
Jim Robinson, General Partner, RRE Ventures
– Videos and photos of your pitch on Nasdaq stage before audience of 200+ investors, entrepreneurs and founders
– Media coverage
– 3 complimentary event tickets to Silicon Dragon NY 2017
– Pitch feedback and coaching by Silicon Dragon team
Top 2 Founders Win
– Jam-packed trip to Beijing, August 18-20, 2017 for investor meetings, startup tour sights, and invitation to our partner's Overseas Talent Entrepreneurship Conference (OTEC) in Beijing
– Travel subsidy of $800, hotel and meals for 4 days
– Competition in Beijing for global championship
– $160,000 for global champion
– Grant of $16,000 to $50,000 to set up a legal entity in Beijing Chaoyang District
– Preferential loans, funding and policy consulting, and free startup space in Chaoyang

You Qualify To Enter If
– You are the founder(s) of a startup that is less than 3 years old
– Your startup has not yet received Series A funding
– Your company is in technology, finance, modern services, cultural creativity, social entrepreneurship.
– Your startup aims to expand to China
– Founder or co-founder is available to rehearse and pitch June 21
To apply to pitch your startup, enter:
1. Full name and contact details of founder (s): email, phone, WeChat
2. Startup address:
3. Startup url:
4. Social media IDs:
5. Year startup founded:
6. Financing status: (family & friends, seed, series A)
7. 1 sentence description of startup's key business
8. 1 sentence description of startup's innovation and why it will succeed in the market
Questions? Please contact Harmony at events@silicondragonventures.com
Our team will contact you directly by email if you have been selected to pitch.
You must fill in all questions on the form to be considered.
Good luck!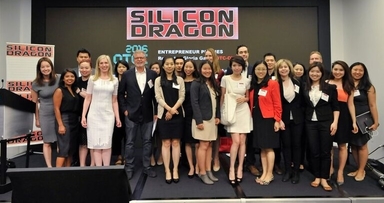 Silicon Dragon NY 2016 Pitch
Organizer of Silicon Dragon NY Pitch 2017
Silicon Dragon publishes news of technology, venture capital and startup trends in emerging markets and hosts forums in innovation hubs globally: New York, Silicon Valley, Los Angeles, London, Beijing, Shanghai, Hong Kong, Singapore and Tel Aviv. 
Silicon Dragon was formed in 2010 by Forbes journalist, author and media entrepreneur Rebecca Fannin. Ms. Fannin has been covering tech innovations trends globally for 15 years, beginning with Red Herring magazine during the dotcom era. She is the author of three influential and well-received books, Silicon Dragon (McGraw-Hill, 2008) and Startup Asia (Wiley, 2011), including her new book, Tech Titans of China (Hachette, 2019). 
Silicon Dragon spans a global network of startups, emerging companies, venture capitalists, angel investors and startup stakeholders. The group is based in Silicon Valley with offshoots in New York City and Hong Kong.
For more info, see:
and
http://www.forbes.com/sites/rebeccafannin/
@rfannin
@silicondragon