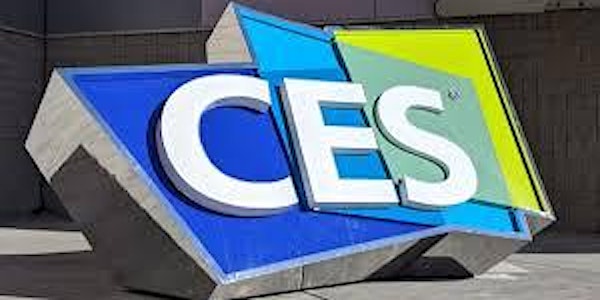 Silicon Dragon CES 2021 Online
Best of Show CES 2021
About this event
Silicon Dragon CES 2021 Online
Best of CES 2021!
4pm Welcome Remarks
Rebeca Fannin, Founder/Editor, Silicon Dragon/ Author/ Journalist
4:05pm Ask A VC Anything!
Ray Lane, Managing Partner, GreatPoint Ventures (former Oracle COO & Kleiner Perkins Partner)
4:30pm Fireside Chat: Tech Landscape
Darren Yong, Head of TMT, KPMG Asia Pacific
4:50 pm Tech & VC Chat
Jeffrey Lee, Managing Director & Co-founder, Northern Light Venture Capital
Jihong Lee, Founder & CEO, Picky
5:05pm: Panel: Asian Innovators Scaling Up Globally, Doing Cross-Border Deals
Richard Carriere, Senior VP & General Manager, CyberLink Corp.
Ken Leung, VP-Business Development, Altai Technologies
Wilson Chan, Co-founder & CEO, Buyandship
Anthony Chow, CEO & Co-founder, igloocompany
Eu-wen Ding, Co-founder & CEO, Lumos Helmet
David Kaufman, Director-Global Strategies, Nixon Peabody (moderator)
5:35pm Fireside Chat - Book Talk
Maelle Gavet, Tech Entrepreneur, Executive Former COO, Compass; Author, Trampled by Unicorns (WSJ bestseller book)
5:50pm Hong Kong Startup Innovation Preview
Jacko Tsang, Director, Hong Kong Economic & Trade Office, San Francisco
Best of CES 2021 Pitch
Carrie Chan, Co-founder & CEO, Avant Meats
6pm Close
Thanks to Sponsors and Supporters:
Nixon Peabody, KPMG, InvestHK, Hong Kong Science & Technology Parks,
About Silicon Dragon Online
Silicon Dragon presents its online series of programs and Ask A VC Anything shows. We kicked off the series in April 2020 with Bill Tai, a first investor in Zoom, and have held 30 shows since then -- including forums in Hong Kong, Sydney, New York and Los Angeles! Our Ask A C series features a VC in a fireside chat and Q&A session. This series helps startups and investors connect and provides valuable insights into what makes each VC tick. Whether you're raising capital, perfecting your business model, scaling during challenging times, or figuring out how to get unicorn status, an IPO or M&A deal, don't miss our programs. Register and join us online.