Silicon Chef 2014 - Hardware Hackathon by Hackbright Academy!
When and where
Location
Stripe HQ 3180 18th Street San Francisco, CA 94110
Description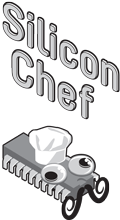 Silicon Chef is a women-centric hardware hackathon for humans who identify as female coming up this September 27-28, 2014 in San Francisco's Mission district.
This is Hackbright Academy's annual hardware hackathon - come and build something awesome! Beginners are welcome!
Silicon Chef is "Iron Chef" for hardware hackers! Each team will receive a hardware box to hack on which includes a SparkFun Inventor's Kit (ie. an Arduino, microcontrollers, LEDs and sensors, to keep - if you make something with it), and an Electric Imp dev kit). We will have Mentors who've done this kind of thing before to help anyone who isn't sure where to start, or isn't sure how to finish.
We are dedicated to providing a safe place for attendees to learn and make cool things! You bring the ideas, the curiosity, we'll supply the bagels and silicon.
WHO SHOULD COME?
Hardware Hackers: These tickets are for those that identify as female. Beginners are welcome!
Mentors: People experienced in breadboards, hardware, like Arduino, other microcontrollers, etc.
SPECIAL THANKS TO OUR PLATINUM SPONSOR:
SPECIAL THANKS TO OUR GOLD SPONSOR:
SPECIAL THANKS TO OUR SILVER SPONSORS:
Amazon Lab126
SPECIAL THANKS TO OUR HARDWARE SPONSORS:
AND THANK YOU TO OUR PRIZE SPONSORS:
SILICON CHEF 2014 HARDWARE HACKATHON SCHEDULE
-- Saturday, September 27th --
10:00am -- Coffee, Donuts & Networking (Meet Potential Team Members!)
Noon -- Lunch
12:45pm -- Welcome, Registration & Logistics! by Meggie Mahnken, Hackbright Software Engineer
1:00pm -- Tech Talk: "A brief but fun history of hardware!" by Julia Grace, Tindie Head of Engineering
1:15pm -- Tech Talk: "Going from newbie to manufacturing in 24 months" by Sara Chipps, Jewliebots CEO and Founder
1:20pm -- Sponsor Remarks -- Sukrutha Raman Bhadouria, Salesforce Senior Member of Technical Staff
1:30pm -- Tech Talk: "What's In The Box!" by Nick Avgerinos, Hackbright Academy Instructor
2:00pm -- Hackathon Starts - Teams receive hardware boxes!
8:00pm -- GO HOME!
-- Sunday, September 28th --
10:00am -- Coffee & Bagels
11:00am -- Hack!
Noon -- Lunch
1:00pm -- Tech Talk: "The Hardware Fun Continues!" by Elecia White, Author of O'Reilly's Making Embedded Systems
1:30pm -- Hack!
5:00pm -- Presentations & Prizes
7:00pm -- GO HOME!
FREQUENTLY ASKED QUESTIONS
How do I get a hardware box to hack on?
To get a box, you must

REGISTER HERE on Hackathon.io

and join a team of 5-7 people. You can also start a team/project on Hackathon.io with your own fresh idea!

Teams of 5-7 people will get ONE box. To register a new team, click the "projects" tab.

You will have time on Saturday morning and during lunch to find a team before hardware boxes are handed out to teams at 2pm on Saturday, September 27.

Everyone on your team must be registered on Eventbrite as well as Hackathon.io. Mentors do not count towards your 5-7 people.
At least 5 people on your team must be present at the event at the time we're giving out boxes to receive a box. Supplies are limited.
Do you supply the hardware? What exactly is in the box?
Yes, we will be supplying the hardware. Each box is guaranteed to have an Arduino and an Electric Imp dev kit. That is all we can say. We're keeping it a suprise because suprises are awesome! It is recommended that you bring a laptop and your enthusiasm.
What are the guidelines for prizes?
You'll be handed a prize for just walking in the door with your team - a box to hack on! The point of this hackathon is not to win. It is to learn and make something that you are proud of with your team. There are some fun prizes (ie. "best team name", "best hack", "crowd favorite"). Here are this year's prizes!

How was Silicon Chef 2013?
Here's what happened at last year's Silicon Chef hackathon -- MAKE magazine reported on the event, the Leap Motion team has a writeup by Melanie Warrick here, and we have a blog post of Silicon Chef 2013 pictures here. The event was documented on social media channels including Facebook.
Who are the SPEAKERS at Silicon Chef 2014?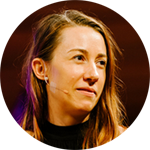 SPEAKER: Julia Grace is Head of Engineering at Tindie, where she was the first employee and built the engineering team from the ground up. Prior to joining Tindie, Julia was CTO of WeddingLovely (a 500 Startups company), Product Manager at a mid-stage startup, VigLink, and a Research Engineer as part of one of the world's top User Experience Research groups at IBM Almaden Research. Julia is on the board of the Computer History Museum in Mountain View and actively mentors early-career engineers. Follow her on Twitter at @jewelia.
SPEAKER: Sara Chipps is CEO and Founder of Jewliebots, a company dedicated towards drastically changing the number of girls entering STEM fields using hardware. In 2010 she cofounded Girl Develop It, a non-profit focused on helping more women become software developers. Girl Develop It is in 25 cities, and has taught over 6,000 women how to build software. Sara is a JavaScript developer based in NYC. She has been working on Software and the Open Source Community since 2001. She's been obsessed with hardware and part of Nodebots since 2012. Follow her on Twitter at @SaraJChipps.
SPEAKER: Sukrutha Raman Bhadouria is a Senior Member of Technical Staff at Salesforce. She is a frequent contributor to the Women in Tech blog at Salesforce. In her spare time, she serves as the Managing Director of Bay Area Girl Geek Dinners, hosting dozens of sold-out networking events for women in technology. Dinners are sponsored and hosted by companies including Google, Facebook, Pandora, Indiegogo and more. Sukrutha holds a M.S. in Electrical Engineering from USC. Follow her on Twitter at @sukruthasays.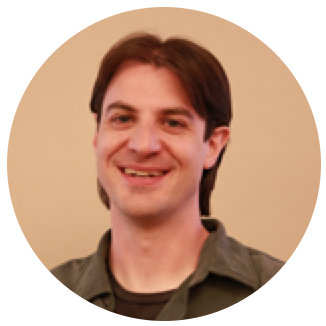 SPEAKER: Nick Avgerinos is an instructor at Hackbright Academy. His technical career spans companies of many shapes and sizes, from small startups building satellite-based vehicle tracking systems, WiFi access management and VoIP to large companies like Adobe. More recently, he was Director of Engineering at gaming company KIXEYE. When his girlfriend attended Hackbright's second session, he immediately saw something special and wanted to get more involved, and is now teaching at Hackbright full-time! Follow him on Twitter at @gambel.
SPEAKER: Elecia White is the author of O'Reilly's Making Embedded Systems, host of the Embedded.fm podcast, and co-founder of Logical Elegance, an embedded software consulting firm. She has worked on DNA scanners, inertial measurement units for airplanes and race cars, children's toys, a gunshot location system, wearables, and other interesting consumer and medical devices. Follow her on Twitter at @logicalelegance.
Who are the MENTORS coming to Silicon Chef 2014?
We will have lots of MENTORS coming to help! Learn more about the Silicon Chef 2014 mentors - these are people with backgrounds with software and/or hardware who want to help you hack something cool over the weekend.
Is there a hackathon code of conduct?
Yes, we reserve the right to remove anyone from the event if they do not follow the code of conduct.