Description
New Orleans: Silicon Bayou Town Hall

We believe in equality and amplifying a community's voice.
As New Orleans continues to grow its technology sector we want to hear from the community on these changes. We have organized a tech panel of national tech pioneers like Calvin Mackie (Owner, Channel ZerO Group LLC) and Kalimah Priforce (founder of Qeyno Labs), local entrepreneur Uchechi Kalu Jacobson (co-founder of wedOcracy), Carolina G. Hernández (Executive Director of Puentes New Orleans), Incand future coder Zachary Dorcinville to help drive a conversation moderated by veteran community organizer, Stephen Bradberry and General Partner at BUILDUP.vc Wayne Sutton.
Opening remarks and welcome will be given by civil rights activist, Van Jones.
Van Jones is a visionary leader at the forefront of the social, economic, environmental and racial justice movements of the last 20 years. He is the founder of #YesWeCode, a national initiative to help train 100,000 low-opportunity youth code to become high-level computer coders.
He is currently a co-host of Crossfire on CNN.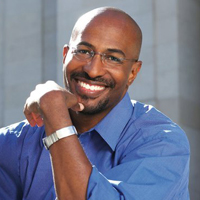 Come and share your voice. Ask questions and share your opinion on how the technology industry is impacting your community.
Panelist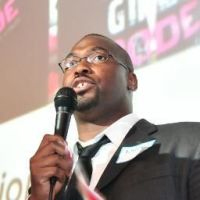 Kalimah Priforce, co-founder of Qeyno Labs,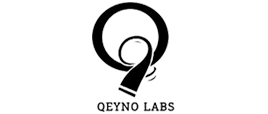 Kalimah Priforce is the co-founder of Qeyno Labs, a hackathon incubator that harnesses the interests of high potential youth from low-opportunity settings into STEM career pathways. Qeyno launched the first hackathon for Black Male Achievement and the first Startup Weekend in Oakland (California). In partnership with Yes We Code and Essence, Qeyno is launching YesWeCode Hack at the 2014 Essence Festival (July 3-6).
He has been featured on Essence Magazine, Jet, KQED, NPR's "Tell Me More", PBS Newshour, Black Enterprise, San Francisco Magazine, and has been recognized by the White House as a Champion of Change in increasing STEM diversity and access.
Kalimah is a 2013 Echoing Green fellow and one of the driving forces behind The Hidden Genius Project, an Oakland-based program that trains black male youth in entrepreneurial thinking, software development, and user experience design.
Twitter: @priforce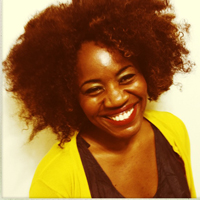 Uchechi Kalu Jacobson, Co-founder & CEO of wedocracy.com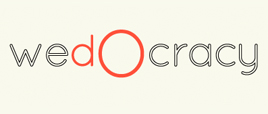 Uchechi Kalu Jacobson is a Nigerian American Tech Entrepreneur, User Experience Designer and Poet. She is the Co-founder & CEO of wedocracy.com, the social wedding planning startup based in New Orleans, LA. Her second book of poetry, Resembling the Sea, will be published later this year. You can find her on Twitter
Twitter: @uchechi_writes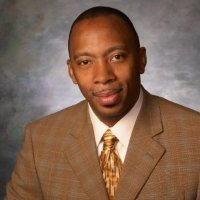 Calvin Mackie, Owner, Channel ZerO Group LLC
Dr. Calvin Mackie is an award winning mentor, an internationally renowned motivational speaker, and a successful entrepreneur. His message as a mentor, speaker, and entrepreneur continues to transcend race, gender, ethnicity, religion, and time.. After starting college in remedial reading because of weak SAT scores, Calvin Mackie earned a Bachelor of Mechanical Engineering from Georgia Tech and a B.S. in Mathematics from Morehouse College in 1990, a M.S. in 1992 and the Ph.D. in 1996 in Mechanical Engineering from Georgia Tech. He served on the Tulane University faculty from 1996-2007, where he received tenure and was promoted to Associate Professor with tenure in 2002. Mackie's eleven year academic career ended in June 2007, when Tulane University disbanded the engineering school in response to financial hardship induced by Hurricane Katrina.
Twitter: @calvinmackie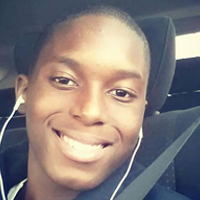 Zachary Dorcinville, teenage student programmer
Zachary Dorcinville is a teenage high school student with a strong interest in computer programming and entrepreneurship. Recently Zachary created a crowdfunding page on GoFundMe to fund for his travel to participate in the #YesWeCode Hackathon taking place July 3-6th in New Orleans during the Essence Festival. Zachary wants to go to college and is inspired to use technology to create equality in the world.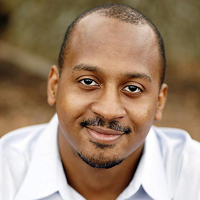 Wayne Sutton, General Partner, BUILDUP.vc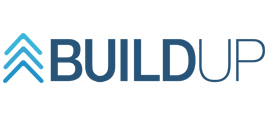 Wayne Sutton is a serial entrepreneur and general partner at BUILDUP. Wayne has over 14 years experience in technology, design and business development. Wayne was recently recognized as one of the Silicon Valley 100 coolest people in tech, one of the 52 hottest new stars in Silicon Valley, one of the 46 Most Important African-Americans In Technology by Business Insider and one of the Top 100 most influential black people on social media in 2014.
Twitter: @WayneSutton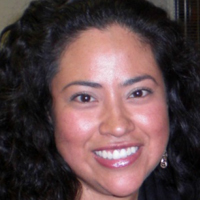 Carolina G. Hernández, Executive Director of Puentes New Orleans, Inc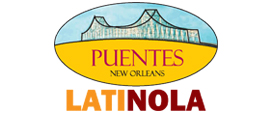 Ms. Carolina Hernandez is a former board member and the current Executive Director of Puentes New Orleans, Inc. Puentes New Orleans was established in 2007 as a 501(c) (3) nonprofit Latino community development organization in the Greater New Orleans area to support the inclusion of Latinos in public, political, and socio‐economic life. Puentes' mission is to build assets and create access for and with Latinos of the Greater New Orleans area through civic engagement, leadership development, economic asset building, policy and advocacy. Ms. Carolina Hernandez has over (15) years professional experience in business development, strategic leadership, architectural/interior design, customer/client service, community advocacy and program management.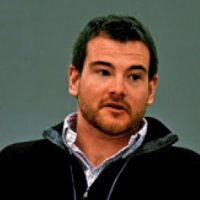 Rob Lalka, Director of Strategy and Partnerships at Village Capital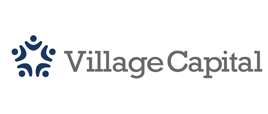 Rob Lalka is the Director of Strategy and Partnerships for Village Capital. Previously, he was the Senior Advisor for Global Partnerships at the Howard G. Buffett Foundation, where he directed efforts to leverage the foundation's assets through philanthropic-private partnerships, including an agribusiness development partnership with John Deere and DuPont Pioneer in Africa and a series of partnerships to create market-based solutions to global food security challenges along with the New York Times bestselling book 40 Chances: Finding Hope in a Hungry World.
Prior to that, Lalka served in Secretary of State Hillary Clinton's Office of Global Partnerships and was a member of her Policy Planning Staff. He co-authored the President's cross-sector partnerships strategy and coordinated partnerships for signature presidential initiatives in the Middle East and Africa, which earned him both the State Department's Superior Honor Award and Meritorious Honor Award. His work with the White House on religion and foreign policy led to the creation of the State Department's Office of Faith-Based Community Initiatives.
Lalka has co-authored partnership strategies for the United Nations and the World Bank, and he has taught executive-level courses on public-private partnerships to senior policymakers and business leaders from over two dozen countries. He has been a Presidential Management Fellow, a World Economic Forum Global Shaper, and a Truman National Security Project Fellow. He graduated from Yale University and holds his master's degree in global public policy from Duke University.
Director of Strategy and Partnerships at Village Capital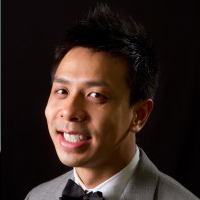 Minh Nguyen, Founder and Executive Director of VAYLA New Orleans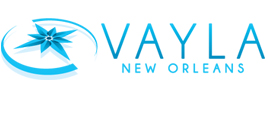 Minh Nguyen is the Founder and Executive Director of VAYLA New Orleans, Board Member of Second Harvest Food Bank of Greater New Orleans and Acadian, Second Vice Chair of the Asian Pacific American Society of New Orleans, and 2013 Inaugural Fellow of the Norman C. Francis Leadership Institute. Since 2006, Minh has dedicated his life to building a new kind of home for New Orleanians, one that honors that right and power of local residents, young and old, to determine the future of their own neighborhoods. As the Executive Director of VAYLA, Minh has dedicated his work to creating space and leveraging resources to build the capacity of youth, their families, and supporting community members to lead and influence policies, practices and procedures within the public education and health sectors. Through his leadership, Minh has successfully brought together African-American, Vietnamese, Latino and Caucasian community members to take collective action and determine and the future outcomes of their community. His long-term advocacy and organizing efforts have invigorated political energy of New Orleanians through uniting residents under the common goals of taking local control over their schools and city governance structures.
Minh graduated from Loyola University New Orleans with a double major in management and marketing. His leadership as a student includes his services as the External Vice President of the Union of North American Vietnamese Student Association (UNAVSA) and the Executive Director of the UNAVSA Fourth Annual North American Vietnamese Student Conference.
Panel Moderator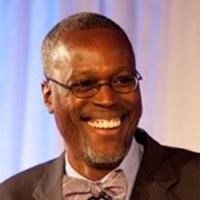 Steve Bradberry, Executive Director at Alliance Institute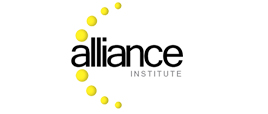 Chicago native Stephen Bradberry is a veteran community organizer who has worked with low- and moderate-income families and individuals for 20 years. His work has centered on organizing public interest campaigns to actively involve low-income families in addressing the social problems they face everyday. He has led campaigns promoting a living wage, preventing predatory lending, lead poisoning prevention in children, and increasing voter participation. Bradberry currently leads Alliance Institute, increasing access to health care across the Gulf Coast of the United States. Bradberry also mentors younger community organizers and was the first American to receive the Robert F. Kennedy Human Rights Award.
Twitter: @stevebradberry
---


Agenda

#BUILDUPVC
7:00pm
Networking
7:15pm
Panel
8:30pm
Networking
---
EVENT SPONSORS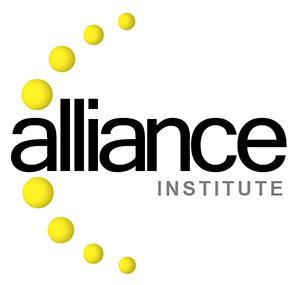 ---
HOSTED AT:


PROPELLER
4035 Washington Ave
Suite 105
New Orleans, Louisiana 70125
What Is BUILDUP?
BUILDUP is a global impact firm designed to connect, mentor and educate technology entrepreneurs .

BUILDUP is dedicated to growing global innovations by bringing innovators together from an array of backgrounds and experience – technology, corporate, healthcare, design, environmental, social and political leadership – to a forum to investigate new realms of technology. In the forum we build a place to engage diverse minds to communicate their views, bright ideas and thought provoking questions towards new advancements concerning our world's most critical issues. Through these conversations, we build a network of new insight, which, in turn, builds new ideas and technology.
Hosted By:



Wayne Sutton




Kristina Omari




Christian Anderson




Global Partners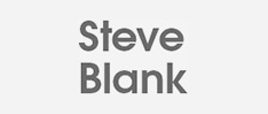 About BUILDUP Events
BUILDUP EVENTS ("BUILDUP") are periodic networking events held across the globe. Our goal is to assist in providing valuable information to first time and experienced entrepreneurs along with providing resources to scale. BUILDUP will feature successful founders, designers, investors and thought leaders. Each event will be recorded and posted to YouTube for our community to view on-demand and promoted via social media throughout our network on Google+, LinkedIn, Facebook and Twitter.
Contact BUILDUP
If you would like to sponsor or if you are members of the Press/Media or if you have any additional questions email us contact@buildup.vc
Disclaimer: BUILDUP event ticket sales are non-refundable, non-transferable and final. If an event is cancelled due to speaker availability,weather, or any other unforeseeable event you will be refunded. If an event date has to be changed due to the speaker or any other unforeseeable event, you will have 48-hours to request a refund if you are unable to make the new event date. Please email us at contact@buildup.vc for any additional ticketing issues.