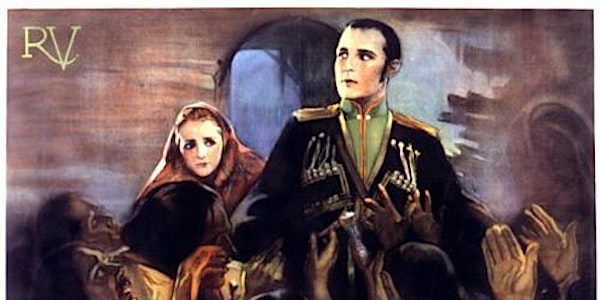 Silent Movie and Pipe Organ Night with Dennis James performing
Performers
Silent Movie and Pipe Organ Night with Dennis James performing.
Location
Historic Everett Theatre
2911 Colby Ave
Everett, WA 98201
United States
A wanted Russian lieutenant becomes a masked vigilante seeking vengeance upon the man who stole his family's land.
About this event
Set in the Imperial Court of 18th-century Russia, "The Eagle" is a dashing and romantic adventure in which Rudolph Valentino gives what many consider to be his finest screen performance.
Here is a role tailor-made for the legendary Valentino--that of Vladimir, the handsome young Cossack guardsman who is banished after rejecting the amorous advances of Catherine the Great (stunningly portrayed by Louise Dresser) and becomes the "Black Eagle," a Russian Robin Hood dedicated to robbing the rich and giving to the down-trodden peasants.
Organist Dennis James has dedicated his professional career to the theatrical traditions of organ performance and furthering public interest in the pipe organ. From the time he began performing concerts while still in his teens, James has been at the top of the organ profession. He has played virtually everywhere pipe organs are to be found, from the spectacular movie palaces throughout the United States and Canada to the most prestigious concert halls and theaters in Europe and the Far East.