About this Event
The Boat is a 1921 American two-reel silent comedy film written and directed by and starring Buster Keaton. The International Buster Keaton Society takes its name, The Damfinos, from this film.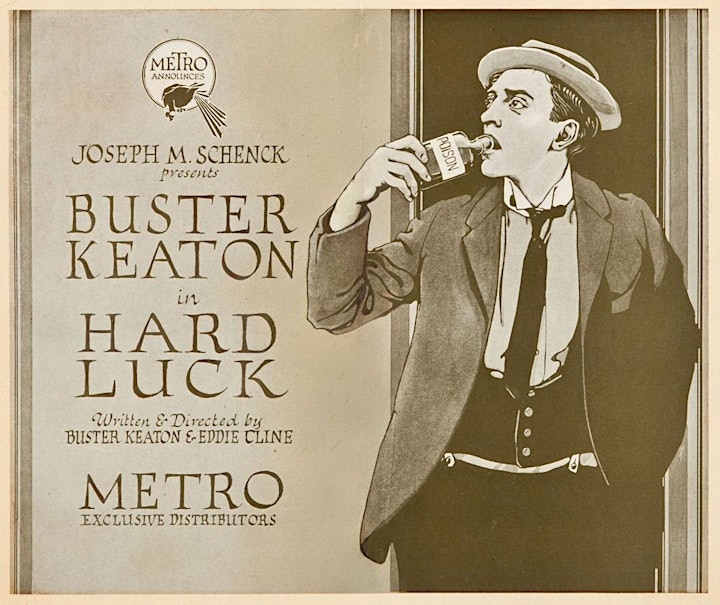 Hard Luck (1922)
Sometimes failing at life includes failing at ending your life. That's the problem Buster Keaton's character faces in Hard Luck. He hangs himself from weak trees, jumps in front of cars that turn out not to be cars and just plain can't find a way to put himself out of his misery. Note that the wonderfully absurd finale isn't included in the Kino blu-ray of Keaton's shorts, but is on the UK Masters of Cinema release and, oddly, Kino's own Keaton Plus DVD.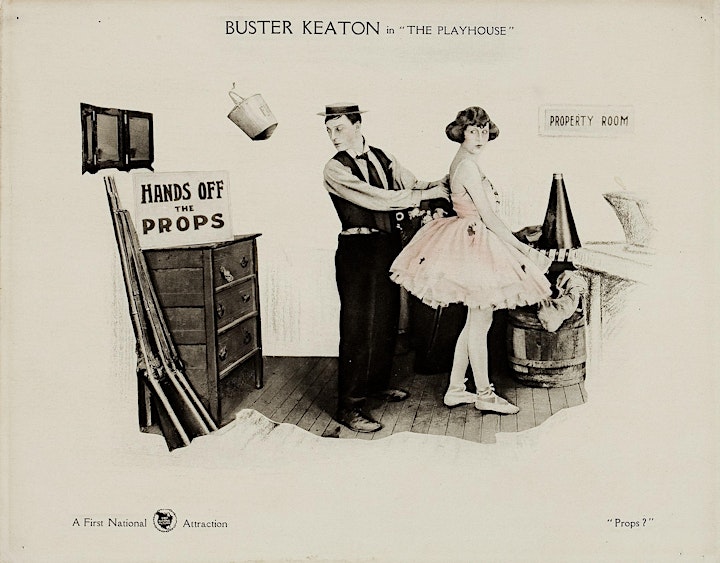 The Playhouse (1921)
The sight of nine Buster Keaton's dancing in sync with each other in this two-reeler may seem like an impressive technical feat for 1921—and it did involve exposing the same roll of film nine times, with the cameraman manually cranking at the same speed each time. But in fact, Georges Méliès pulled off similarly impressive shots more than a decade earlier. What makes The Playhouse special is how thoroughly realized the theater of Busters is—featuring actors, the orchestra pit and the audience—and how it riffs on notions of identity and ego. ("This Keaton fellow seems to be the whole show.") After Buster wakes from his dream, only to find himself back on set in a clever reveal, the gags continue to draw on the notion of doubles and multiple roles. If that weren't enough, you get to see Keaton pretend to be a monkey.