Silent Mind, Beautiful Feeling - Experiencing the Heart of The Three Princi...
Description
Over the course of four days in beautiful Malibu, California - Michael Neill, Dicken Bettinger and Natasha Swerdloff will be guiding an exploration into experiencing the heart of the Three Principles – the beautiful feeling that comes with a silent mind and offers us access to our innate wisdom, love and a everpresent experience of our spiritual essence.
If you've been touched by "the inside-out understanding" and want to go deeper into the experience of Mind, this retreat will allow you to drop out of your concepts of God and spirituality and into the reality of what Syd Banks called "our true nature".
We will be exploring:
What it means to realize the very nature of the 3 Principles

How any feeling can orient us toward the nature of the Principles

How to increase the depth, purity, and duration of your experience of Divine Mind

The incredible practical value of what Syd Banks described as "the ultimate answer to every human problem on earth"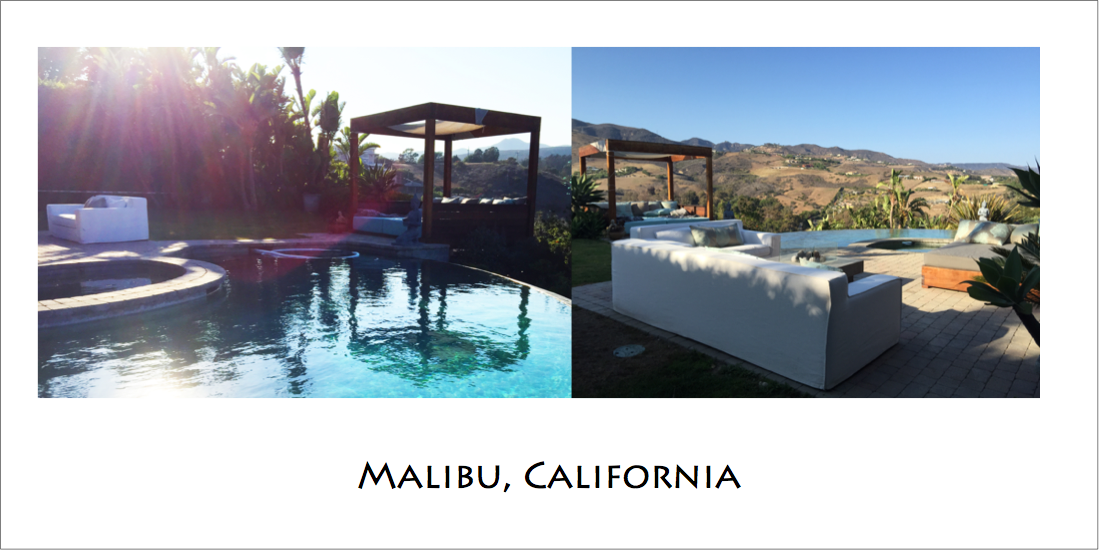 ---
About Your Hosts
Dicken Bettinger, Ed.D., has enjoyed a long career as an educator and as a licensed clinical psychologist. Since the beginning of his career his primary focus has been on psychological and spiritual well-being. In 1986 he met Sydney Banks and had the good fortune to study with him for 23 years.
Dicken co-founded a Three Principle training, counseling, and education center in Vermont in 1991. Dicken was a senior staff at Pransky and Associates in La Conner, Washington for 16 years, where he developed and led corporate and university leadership trainings, team development, and executive coaching.
In 2012 Dicken founded 3 Principles Mentoring. He offers 4-day immersion retreats for individuals and couples, as well as 3P practitioner development. He enjoys leading group seminars in the US and throughout Europe. Dicken is the co-author of a book on the Three Principles called Coming Home: Uncovering the Foundations for Psychological Well-being.
Dicken has been happily married for 49 years. He has two adult children and three adored grandchildren. He enjoys photography, hiking, canoeing, and traveling the world.
Michael Neill is an internationally renowned transformative coach and the best-selling author of six books including Supercoach: 10 Secrets to Transform Anyone's Life, Creating the Impossible, The Inside-Out Revolution and The Space Within. Michael is often described as the 'coach's coach,' and commands extraordinary respect within his field for unleashing the human potential with intelligence, humor, and heart.​
He has spent over 25 years as a coach, adviser, friend, mentor, and creative spark plug to celebrities, CEOs, royalty, and people who want to get more out of themselves and their lives. His books have been translated into 23 languages, and his public talks, retreats, seminars​, and online programs​ have touched and transformed lives at the United Nations and​ in over 60 countries and on six continents around the world.
His TEDx talk, 'Why Aren't We Awesomer?', has been viewed by over 200,000 people. Michael's weekly radio show, Living from the Inside Out, has been a listener favorite on Hay House Radio for over a decade.​ His weekly blog and podcast, Caffeine for the Soul, is now in its 18th year and going strong.
Natasha Swerdloff lives in Denmark and has been self-employed since 1996 specializing in coaching, leadership training, organizational change, communication, facilitation and process consulting. She has a widespread experience as a consultant on a managerial level and have been a part of a range of successful changes in organizations in Denmark and abroad. Since 2012 her work has been informed by the Inside Out understanding, and today she brings this understanding to individuals and organizations all around the world.
Natasha is a trained Psychotherapist, a Master Transformative Coach, and spends her worklife having transformational conversations with people individually and in cooperations. Natasha has co-authored the book "Coming Home" with Dicken Bettinger and the book has been translated into 4 languages, with 6 more languages coming out in 2019.
She is married to John and enjoys spending time with friends, family, cooking, gardening, being in nature, traveling and riding her Harley Davidson in the summer time. In 2015 Natasha founded The Principles Institute and offers coaching, tranings and facilitation to people from all walks of life. Being of service lies at the heart of everything Natasha does.