Description
Our "Silent Disco by the Bay" series is in full swing at Pier 23 Cafe & Bar. This venue is right on Embarcadero and right on the water with views of the Bay and the Bay Bridge. This upscale venue is ideal for your next birthday party or girls night out!
Your 3 live DJs are spinning all night:
DJ 1 (Green): EDM/House
DJ 2 (Red): 80's, 90's & 2K Throwbacks
DJ 3 (Blue): Hip Hop/R&B/Latin
Your experience includes:
• A pair of Quiet Events headphones
• Glow in the Dark gear
• 3 live DJ's battling for your attention
• Outdoor bar with patio on the water
Special notes:
• 21+
• Rain or shine
• $5 draft specials & $5 shot specials
What to bring:
• Valid ID
• You MUST have a credit or debit card for the check-in process. If the headphones are NOT returned, there will be a $100 charge to your credit or debit card after the event.
• No need to print your ticket, just show the code on your phone or they will have your name at the door.
How it works:
When you arrive you'll receive a pair of special wireless headphones. You can adjust the volume and choose between up to three DJ's with a flip of a switch. Each headset has a color LED that shows what channel you are listening to. It's super social; you're in control of the music! There's no loud music that you have to talk over. Plus, there's no ringing in your ears when you leave!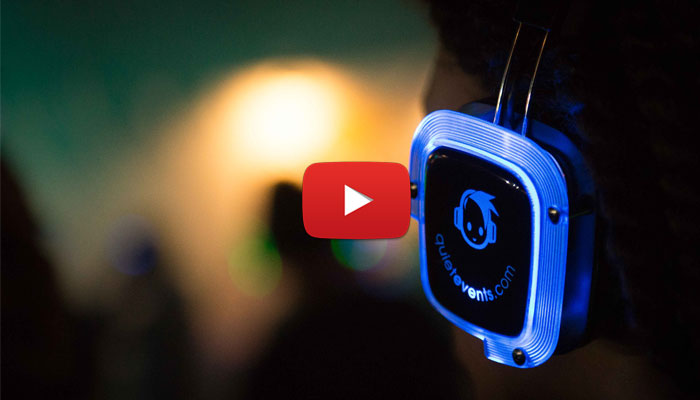 Organizer of Silent Disco by the Bay @ Pier 23
ABOUT QUIET EVENTS
Quiet Events Inc. is a global company that hosts weekly silent disco parties and events.
DISCOUNT TICKETS
Download the Quiet Events App
Host your own party for just $6!
Check out our rental site to get started.