Description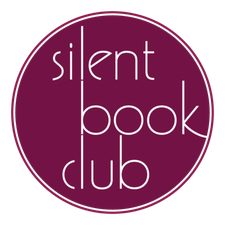 Bring a book of your choice and settle in for an hour of quiet reading with fellow book lovers. There won't be assigned reading or discussion guides—that's the "silent" part of our book club—but we do like to share book recommendations and meet like-minded readers. All readers are welcome—even e-readers.
Always wishing you had more time to read? Trying to meet more book-loving folks? Then Silent Book Club is perfect for you!
At the beginning of each meeting, there will be a 15-minute period to meet others and talk about what you are reading, followed by an hour of silent reading, and concluding with 15 more minutes of either more reading or socializing, depending on the preference of the group. We look forward to meeting our fellow book lovers!
4:30-4:45 pm - People arrive, share what they're reading
4:45-5:45 pm - Quiet reading hour
5:45-6:00 pm - Optional socializing, or just keep reading