Silence and Forgiveness: Hawai'i International Forgiveness Day

Sunday, August 3, 2014 from 2:00 PM to 5:00 PM (HST)
Event Details
In celebration of the power of forgiveness and its origins in silence, all are invited to the 12th Annual Hawai'i International Forgiveness Day, at Chaminade University on Sunday August 3 from 2:00 - 5:00 pm. 
This creative festival will be held at the extraordinary, circular space known as the Mystical Rose Oratory, 3140 Waialae Ave, Honolulu, HI 96816; on the campus of Chaminade University in Kaimuki at the corner of Waialae and 3rd Avenue.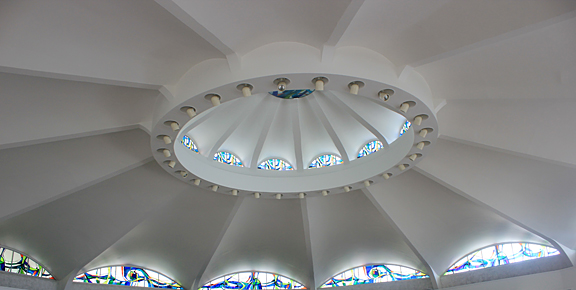 The whole family is welcome, to discover the roots of forgiveness in a profound, shared experience -- the inner sound of silence.
During our twelve years of monthly meetings and annual celebrations, we have shared our experience of situations that are "impossible" to forgive, within our community and worldwide. Speakers join us each month, helping to experience their own personal processes. Their insights guide us on less-traveled paths, so we always discover deeper places within ourselves, with an increased sense of compassion and gratitude. We see the human need to forgive, and the fundamental ways in which we are all connected.
We have invited five Silence Guides to our 2014 festival, each from a different tradition or discipline. Each will present his or her unique entry points into the universal state of silence. With a minimum of words to explain, they will draw us into silence together --  using speech, music, images, movement, breath, visualization -- moving into ourselves, and a deeper sense of who we are, in forgiveness. 
Our Guides draw their inspiration and their daily practice from:  
the original Hawaiian tradition

the Christian faith

the Buddhist faith

the art of Dance 

the art of Music
---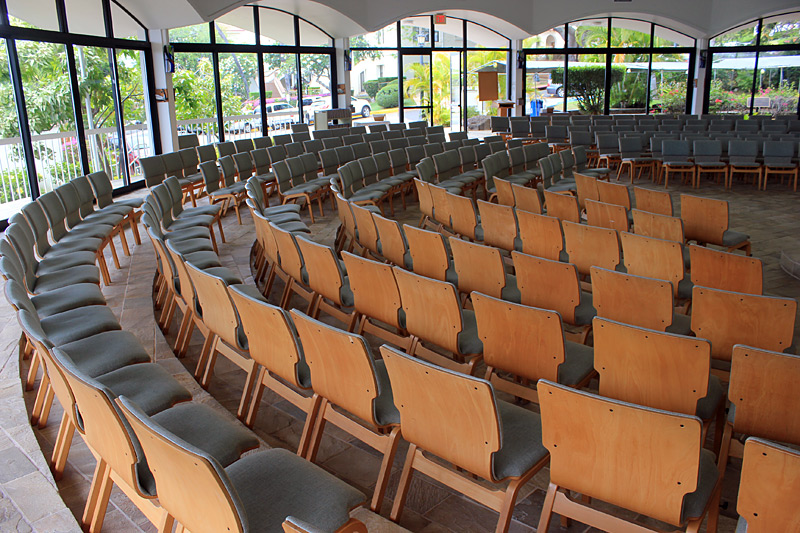 ---
For a few minutes, each Silence Guide will explain their approach to silence...and then for 15 minutes, we will dive into silence together.  Then we enter silence again, from a new angle with a new Silence Guide...repeating the cycle five times.
We will also present Heroes of Forgiveness Recognition Awards, and will invite artists to submit their expressions of Forgiveness in creative writing, dance, music and visual arts. We will honor their work with Forgiveness Arts Awards, and display it at the event.
There is a limited number of places available -- about 250 -- so we ask that you register here, with a complimentary reserved ticket.
Mahalo!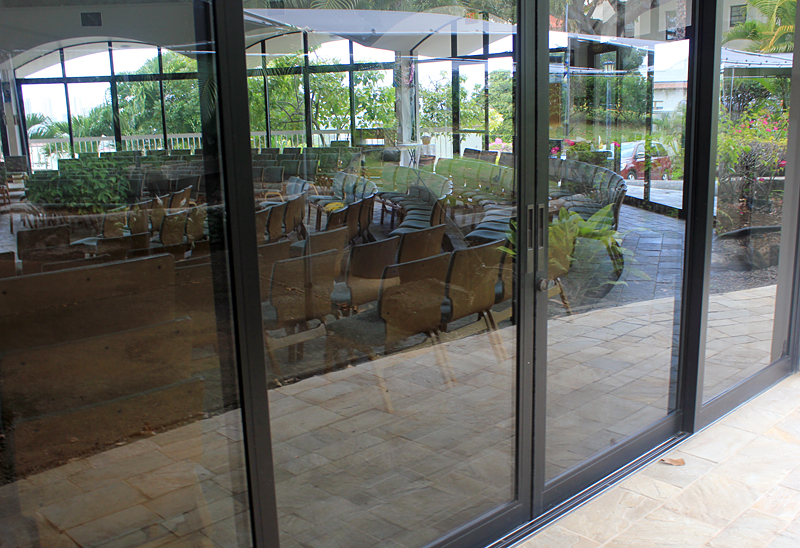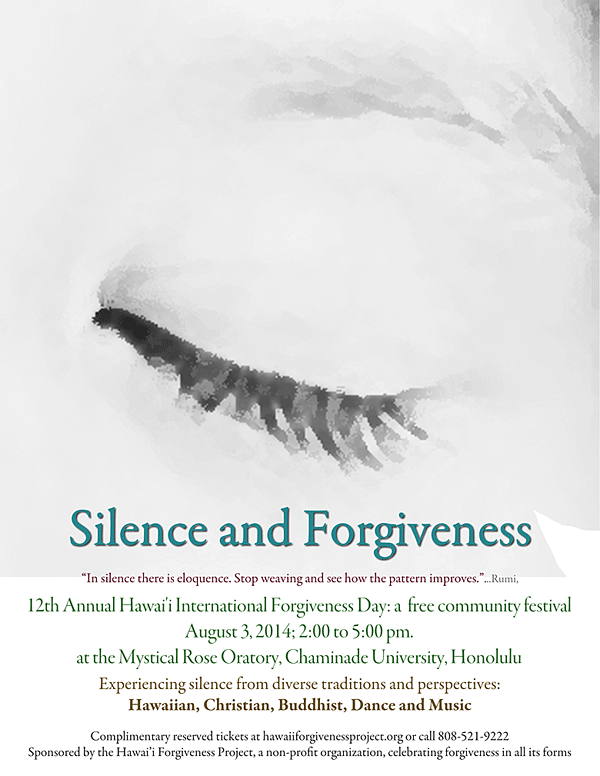 When & Where

Chaminade University of Honolulu
3140 Waialae Ave
The Mystical Rose Oratory
Honolulu, HI 96816


Sunday, August 3, 2014 from 2:00 PM to 5:00 PM (HST)
Add to my calendar
Organizer
We are an international organization, based in Honolulu and Beijing, dedicated to nurturing the roots of peace between America and China. We express a deep understanding and respect for Zhou Enlai, the great peacemaker from China and its first premier and foreign minister -- an example to the world of the fundamental heart of peace at the center of the people of China.
Through programs of public education, academic exchange, publishing, film-making and special events, we practice people's diplomacy, and support formal economic and diplomatic initiatives. Conceived in 2010, and announced at the APEC Ministerial conference in Honolulu on November 11, 2011.