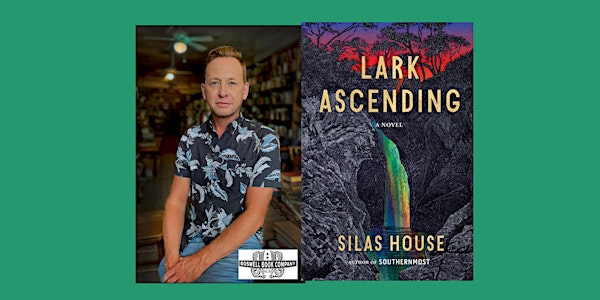 Silas House, author of LARK ASCENDING - an in-person Boswell event
Silas House, author of LARK ASCENDING - an in-person Boswell event
When and where
Location
Boswell Book Company 2559 North Downer Avenue Milwaukee, WI 53211
About this event
Boswell presents an evening with Silas House, author of Lark Ascending.
As fires devastate most of the United States, Lark and his family secure a place on a refugee boat headed to Ireland, the last country not yet overrun by extremists and rumored to be accepting American refugees. But Lark is the only one to survive the trip, and once ashore, he doesn't find the safe haven he'd hoped for. As he runs for his life, Lark finds an abandoned dog who becomes his closest companion, and then a woman in search of her lost son. Together they form a makeshift family and attempt to reach Glendalough, a place they believe will offer protection. But can any community provide the safety that they seek?
The Boswellians love this book! From Daniel Goldin: "Lark Ascending's beautiful language and imagery, combined with the emotional heft of the story, drew me in from the first paragraph."
And from Chris Lee: "A dark book for dark times, Lark Ascending is, all the same, written so beautifully, full of honesty and compassion. House offers something necessary - hope that through all the violence, hatred, death, scarcity, and destruction of the impending collapse, a glimmer of humanity might remain."
Silas House is the New York Times bestselling author of seven novels, one book of creative nonfiction, and three plays. His writing has appeared in the New York Times, the Atlantic, Time, and other publications. A former commentator for NPR's All Things Considered, House is the winner of the Nautilus Award, the Storylines Prize from the NAV/New York Public Library, an E. B. White Honor, and many other awards.
Click here to purchase your copy of Lark Ascending. Signed copies and personalization available on pre-orders. Please note that signed copies will ship after the event.