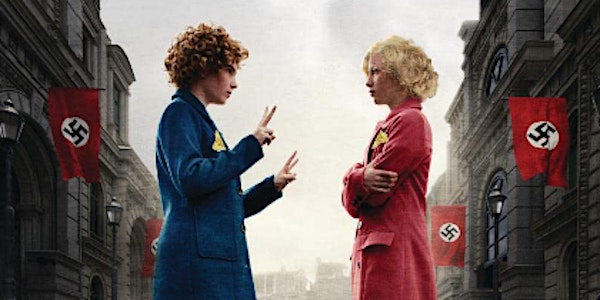 Signs of Survival: Stories from a Deaf Person during the Holocaust
As the only hearing person in her family, Renee had to alert her parents and sister whenever the sound of Nazi boots approached their home.
About this event
Meet Renee and Herta, two sisters who faced the unimaginable -- together. This is their true story, "Signs of Survival," an account of how a Deaf person survived the Holocaust, and their sisterly bond throughout their experiences.
Join us on ZOOM for a panel featuring Herta's three children, all Deaf, as they share, both signed and through an interpreter, firsthand stories from their aunt and mother about their journey from happy days in Bratislava to surviving the Bergen-Belsen concentration camp.
Moderated by Gann Academy ASL (American Sign Language) Faculty members Paul Schreyer and Rachel Frenkil, Gann ASL students will also read and sign a brief presentation about their takeaways from this story. Learn about Gann's ASL 2 class and why "Signs of Survival" was chosen for the curriculum!
Purchase the book here - https://www.amazon.com/Signs-Survival-Holocaust-Renee-Hartman/dp/1338753355