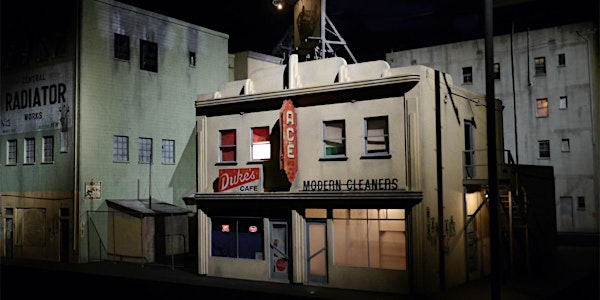 Signs of Los Angeles: A Conversation on Sign-Painting and the City
Location
Institute of Contemporary Art, Los Angeles
1717 East 7th Street
Los Angeles, CA 90021
United States
Description
Join legendary sign-painter Doc Guthrie and artist Michael C. McMillen as they remember a time of when commercial signs were hand-painted and the city was like a large canvas. For more than twenty years, Doc Guthrie has taught sign painting at Los Angeles Trade Tech College (LATTC). Michael McMillen enrolled in Guthrie's class in 2000 and has since mastered hand lettering in his fine art practice. Guthrie and McMillen, longtime Angelenos, have a witnessed the changes in our urban landscape, as hand-painting gave way to digital design and printing. Moderator Tucker Neel will facilitate a discussion between Guthrie and McMillen about history and practice of sign painting—and its remarkable resurgence in the present.
This event is in partnership with Artillery Magazine.
Ralph "Doc" Guthrie is an instructor in the Sign Graphics program at Los Angeles Trade-Technical College (LATTC). The Sign Graphics class is a two-year program that focuses on traditional hand lettering and sign painting. The class has been taught since 1924. Doc graduated from the program in 1974 and has been a sign painter in Los Angeles for over forty years. He has just completed his twenty-fourth year as an instructor at Trade-Tech.
Michael C. McMillen is a sculptor, installation artist, and filmmaker based in Los Angeles. His work is in the permanent collections of the Los Angeles County Museum of Art (LACMA), the San Jose Museum of Art, and the Solomon R. Guggenheim Museum, among many others. McMillen received is MFA from the University of California, Los Angeles and was named a Guggenheim Fellow in 2015.
Tucker Neel is an artist, educator, freelance writer, and independent curator living and working in Los Angeles, CA. He is currently a Full-Time Professor in the Communication Arts, Liberal Arts & Sciences, and Graphic Design MFA departments at Otis College of Art & Design, and coordinates the department's Illustration program. He is a Contributing Editor for Artillery Magazine.