Description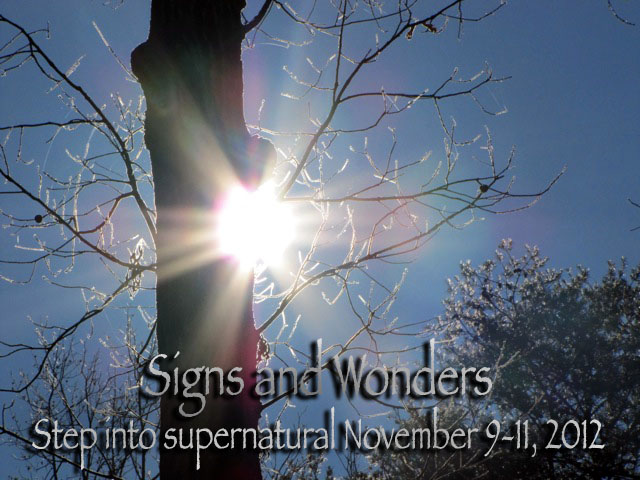 We invite you to soak in the presence of God and step into supernatural!
We have a new retreat in mind. It is a conversation. A roundtable. A time of experimenting and giving testimony. It is going to the next level.
It's called Signs and Wonders.
Dates: November 9-11, 2012
Here is what you need to do. We need to know if there is enough interest. So please register with only a $30 deposit by September 15, 2012. This helps us see if we are a go.
If we are a go, your remaining balance of $30 will be due by October 24, 2012. If we do not have enough interest, your deposit will be refunded September 16, 2012.
The total ticket price will be $60. Ticket includes lodging for 2 nights in a beautiful chalet at Smoky Mountain Christian Village and 4 delicious meals.