Signing with Infants & Toddlers

Multiple Dates
Event Details
                              Signing with Infants and Toddlers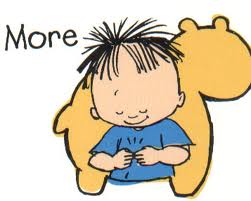 Make learning fun by using sign language in your classroom to talk with infants and toddlers before they can talk.  In this session participants will learn how to use sign language as a communication tool to support early learning.  They will have the opportunity to examine the many benefits of using sign language, and explore the Why – When – How of signing with young children to include:
learning 24 of the most useful signs based on the original Baby Signs Program,

strategies for choosing and teaching signs to infants & toddlers.
Signing with Infants & Toddlers