Signed Giusti Illustration Posters
Description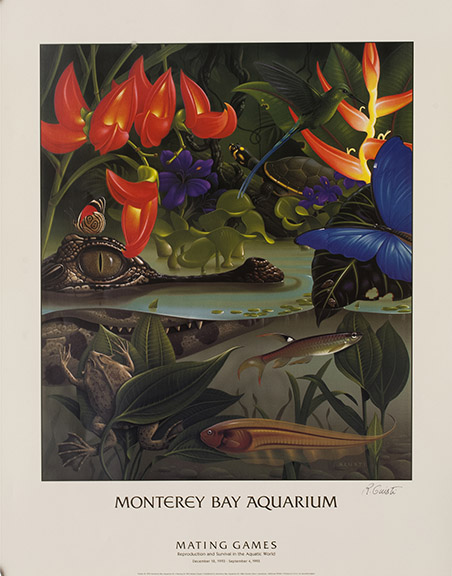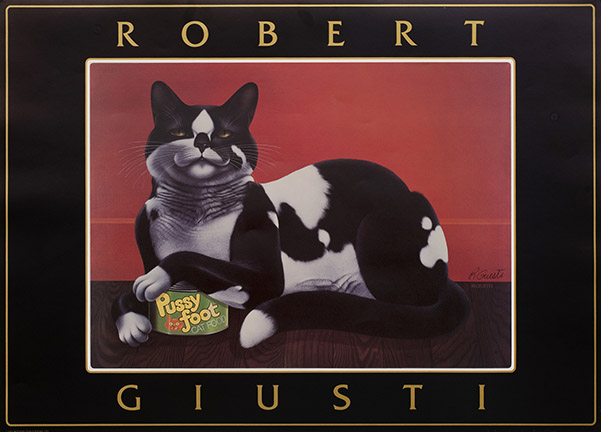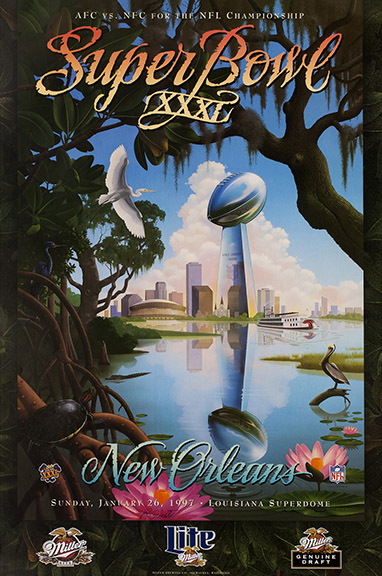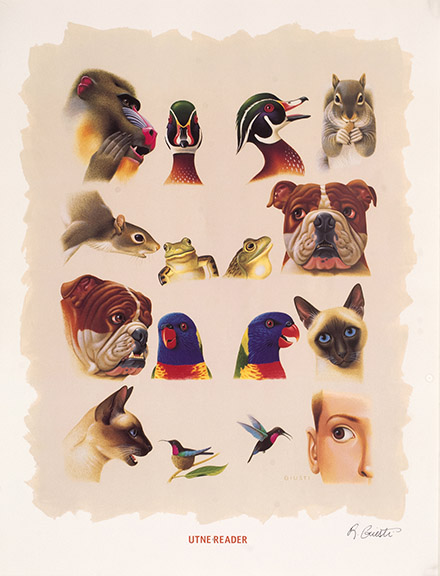 Signed Robert Giusti Illustration Posters
Four illustration posters signed by the artist, Robert Giusti, have graciously been donated in support of the Gallery Exhibitions Program at WCSU.
Robert Giusti began his artistic career in painting and sculpture before changing course to pursue work in advertising design and publishing, leading to an appointment as art director at Random House that sparked his own creative interest in illustration. He is the son of the legendary graphic designer George Giusti. "My early illustrative style was graphic and 'primitive' surreal, much influenced by Magritte and Rousseau," he observed. "Eventually, my work evolved into a more tightly rendered and precise, but still graphically conscious, style. Animals and nature subject matter in a neo-realism style appeared more readily than ever." His illustrations for children's books, album covers and diverse advertising forms from billboards to logos and TV animation have gained international recognition, as have his many stamp illustrations commissioned by the U.S. Postal Service.
Robert Giusti is one of fifteen participating illustrators in the exhibition Thinking Visually: The Art of Connecticut Illustrators in The Gallery at The Visual & Performing Arts Center on view from September 28 through December 3, 2017. Check for gallery hours at wcsu.edu/art/gallery
The exhibition presents a broad spectrum of works from popular children's book illustrations, magazine covers, cardboard constructions and stamp designs for the U.S. Postal Service to evocative graphic images for cartoons, albums, advertising, video games, films and television series. Each of the participating illustrators resides in Connecticut and has attained critical recognition nationally and abroad through unique contributions to the art of illustration.
Artists who will be featured in the show include Guy Billout, Leslie Cober-Gentry, Robert Crawford, Bruce Degen, Randy Enos, Robert Giusti, James Grashow, Gerard Huerta, Roger Huyssen, Christine Kornacki, Ross MacDonald, Wendell Minor, Jon Sideriadis, Bill Thomson and David Wenzel.
These artist signed posters are available for a short time only. Get yours while they last.