Signature Boutique & Jules Eyes join together to host a pop up shop for all entrepreneurs
About this event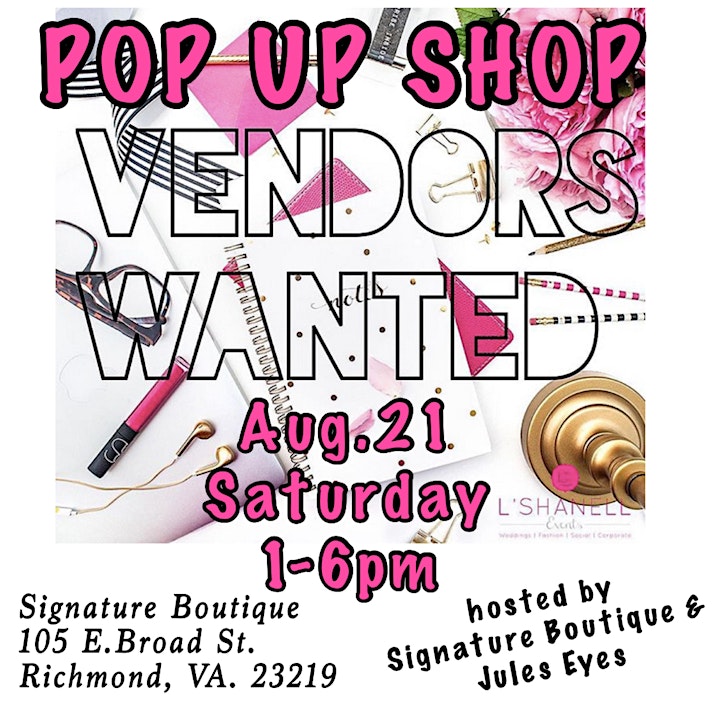 Vendors Wanted
Signature Boutique / Jules Eyes
Pop Up Shop
8-21-21
Sat.day
1pm - 6pm
Signature Boutique
105 E Broad St.
Richmond,VA. 23219
$60 includes 6 foot table & Chair
To hold your spot you must pay asap, You can pay by cash, cash app, venmo, or zelle (No refunds) cash app ($juleseyes)
This event will be promote by all social media platforms and word of mouth, All vendors must participate. All vendors name will be on flyer.
For more question you can reach us at Jules 917-653-2570
Hosted by:
IG @@signature_rva
IG @Juleseyesfashion (Jules)
Thank you, see you soon !!!