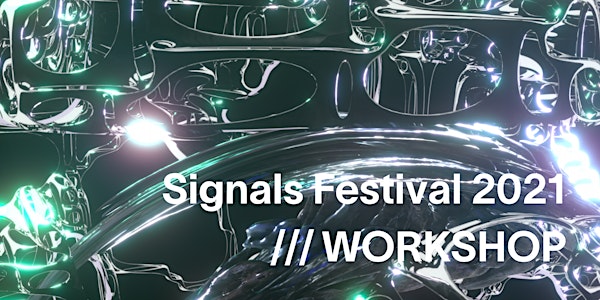 Signals Workshop /// Found objects & self-made instruments
Found objects & self-made instruments as creative tools with Pablo Diserens (Ōtone)
When and where
Location
Funkhaus Berlin Nalepastrasse Nalepastraße 18 12459 Berlin Germany
Refund Policy
Contact the organizer to request a refund.
About this event
This ticket also allows Onsite General Admission to Signals Festival on Saturday.
For those attending onsite we are a 2G event, which means vaccine or proof of recovery must be shown.
/// ABOUT THE WORKSHOP
This workshop is an introduction to the creative uses and possibilities of found objects and self-made instruments within electronic and electroacoustic composition and performance. Split in two parts, the first half of the talk will present the work of a variety of artists that compose with such practices. After mapping a genealogy, the second half will explore the various techniques and tools that one can use and combine with their objects for compositional and performing purposes. This will include a live hands-on demonstration by Pablo Diserens with a selection of microphones and objects (incl. from their 'Tetsu' series). The workshop aims to spark ideas on how one can create their very own sets of sounds and how to implement them within their respective practice.
/// ABOUT THE ARTIST HOST
Pablo Diserens (aka Ōtone) is an artist, field recordist, composer, filmmaker and photographer based in Berlin, who engages with various topo- and phonographies with a wide range of visual and sonic recording techniques. As a composer, they elaborate sonic environments and electroacoustic sound pieces embedded in sonic ecology and acousmatic forms by fusing and altering an array of field recordings, found objects and self-made instruments. Under their moniker 'Ōtone', Diserens investigates abstract industrial soundscapes by manipulating sounds from the real and from their series of self-made metallic objects, called 'Tetsu', that they use as compositional tools and performable instruments.
/// SIGNALS FESTIVAL
Exploring art and technology, Signals Festival is an annual showcase of Catalyst Berlin's emerging and diverse creative communities. A non-profit, educational event with live performances, installations, screenings, workshops and in-depth dialogue.
See the full festival programme here: