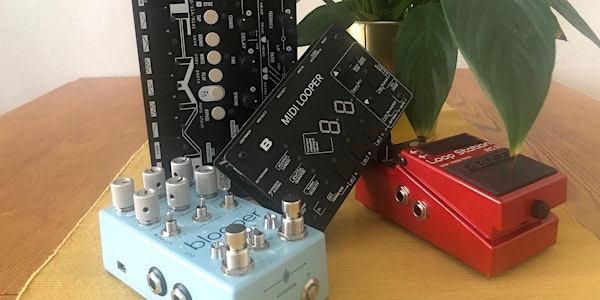 Signals Workshop /// Beyond Looping
Beyond Looping. Hosted by Václav Peloušek (Bastl Instruments)
Refund Policy
Contact the organizer to request a refund.
About this event
/// About
Looping is one of the fastest and most intuitive ways of making music, but it certainly has its limitations when it comes to composition style or the static nature of the looped material. Several individuals have managed to create custom tools on the laptop, but what if you are not that type of musician? How do you overcome these limitations and go towards the future with the latest generation of hardware loopers? We will look into loopers by Boss, Chase Bliss Audio (Blooper) and Bastl Instruments (Midi Looper, Thyme).
/// Host
Václav Peloušek is a musician (Toyota Vangelis) and lead instrument designer at Bastl Instruments. While developing the hardware tools, he has been extensively integrating looping into his music-making process. Bastl Instruments have developed a range of modular synthesizer modules as well as a couple of stand alone instruments ranging from synths, granular sampling, mixing to MIDI looping.
bastl-instruments.com
PLEASE NOTE:
The private streaming link to join the session will be shared with all participants the day prior to the workshop
As this workshop is online-only, a General Admission ticket is not included.
If you would like to register for other workshops or an onsite ticket, please head to our website: signals-festival.com