About this Event
Adaline Acres is so excited for our first workshop!
Come out and create a beautiful sign and have fun doing it! We will also supply some refreshments.
Our instructor will be Jen Reams from Farmhouse Signs and Wood Workshops!
How does it work?
First pick out your background color(see picture for visual): stain/whitewash, stain, gray, black
Choose the sign that you want to create-
$50 for round sign - dimensions 18" round
$60 for the framed sign - dimensions 12"x24"
Please refer to pictures to see what signs look like and to get the number for the sign you want to create.
Round - 1,2,3,4
Framed- 5,6
If your sign is personalized, please provide name(s) and date if required based on your sign choice. Please make sure you put how want it to appear. Templates will already be done and brought to the event by the instructor.
The instructor will provide everything needed! The night of the workshop the signs will already have the background complete. You will choose you color options for the text the night of.
Ticket sales will end 8/6/2019 at 11:59PM
Doors will open at 6:30PM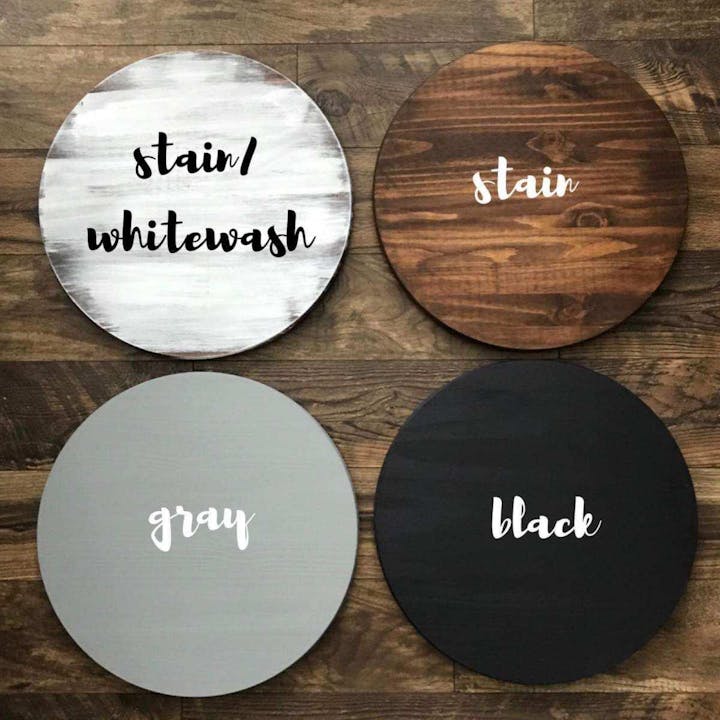 Choose your background color