Come join for our summer Sigma Demo Days! Enjoy classes, firmware updates, Sigma photography instruction, and exclusive savings!
About this event
On June 25th and 26th we're welcoming Sigma at the store. Attendees can sign up and tune in from home for classes taught by Sigma Ambassador Anabel DFlux on pet photography!
Not in the mood to stay at home? Join us at the store as we'll be live streaming these classes on our showroom. Sigma techical specialist Brian will be joining us as well to answer your questions and giving hands-on demos! You can also sign up for free firmware updates and clean & checks on Sigma lenses!*
We'll also be offering exclusive two day savings on Sigma lenses! You will not want to miss these savings if you're looking to purchase a new item!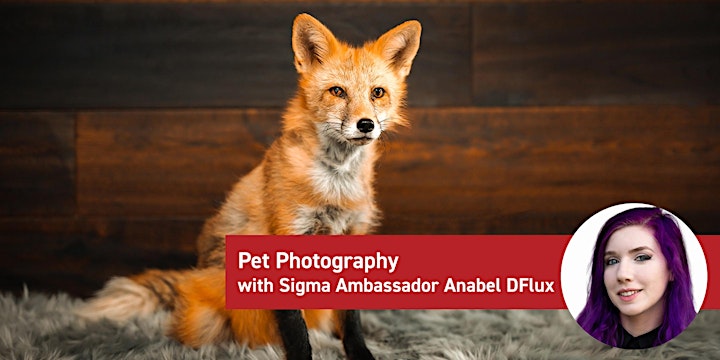 Pet Photography
Friday June 25th - 4:30pm
Instructor: Anabel DFlux
Join SIGMA Ambassador Anabel DFlux and learn all of the secrets to improving your pet photography. From working with the hyper, the untrained, the unruly, or the camera shy pup, you'll become an expert at bringing out their best traits.
Pet Photography - Hands-On
Saturday June 26th - 12pm
Instructor: Brian Linhoff
Join us at the store for a hands-on pet photography session with SIGMA technical specialist Brian Linhoff. We'll even have a well behaved furry friend ready for their closeup. Attendees will also be able to test out the full SIGMA lineup of lenses!
Organizer of Sigma Demo Days
Pixel Connection is a family owned small business committed to serving its customers and community with the best possible service.
We offer a wide variety of cameras and photographic equipment. Whether you're a professional or just a beginner our knowledgeable sales team will be there to help. And because we're a small local business and thrive off of human interaction, we have created a better buying experience by accommodating refunds, warranties, and competitive pricing.