Join us for an in-depth conversation behind the legendary career of Editor Dede Allen.
About this event
The monthly online event series Sight, Sound & Story: Live, continues in June!
Sight, Sound & Story: Live - Inside the Cutting Room of Dede Allen
Moderator: Bobbie O'Steen (Cut to the Chase," "The Invisible Cut")
Panelists: Tom Fleischman ("Raging Bull," "Hugo"), William Goldenberg, ACE ("Argo," "Zero Dark Thirty"), Mary Jo Markey ("Star Wars: Episode VII – The Force Awakens," "Super 8"), Craig McKay, ACE ("Silence of the Lambs," "Reds"), Joi McMillon ("Moonlight," "The Underground Railroad"), and Stephen Rotter ("Dirty Rotten Scoundrels," "The Right Stuff").
Inside Episode XI: This panel, moderated by author and film historian Bobbie O'Steen, will honor legendary editor, Dede Allen. She first achieved success in New York in The Sixties, a seminal period in filmmaking, when she revolutionized the art form, working with some of the most influential auteur directors, such as Arthur Penn and Sidney Lumet. In her work, performance was key, as she boldly captured the emotion, while propelling the story forward. "I cut from my gut" expressed the heart of this maverick woman's approach, as she broke rules with both imagery and sound and brought the lexicon of New Wave cinema into American filmmaking, upending Hollywood tradition. Allen was also a mentor to a generation of highly successful editors, including the late Jerry Greenberg and Richard Marks.
This panel will include other master editors she mentored, collaborated with, and inspired, - Editors William Goldenberg ("Argo," "Zero Dark Thirty"), Mary Jo Markey ("Star Wars: Episode VII – The Force Awakens," "Super 8"), Craig McKay ("Silence of the Lambs," "Reds"), Joi McMillon ("Moonlight," "The Underground Railroad"), and Stephen Rotter ("Dirty Rotten Scoundrels," "The Right Stuff"); as well as Allen's son, Re-Recording Mixer Tom Fleischman ("Raging Bull," "Hugo").  There will be a section for you to ask questions during this event!
When: Thursday, June 17, 2021
Time: 5PM EDT / 2PM PDT
General Admission: FREE!!
All registered attendees will receive a link and password for access on the day of the event approximately a half hour before 5:00 pm EDT.
Tom Fleischman is an American sound engineer and Re-recording mixer.  He is the son of film editor Dede Allen, and documentary producer, director, and writer Stephen Fleischman.  He has worked on over 170 films since 1978. He won an Academy Award in 2011 in the category Academy Award for Best Sound Mixing for "Hugo" and has received four other Oscar nominations for "Reds", "The "Silence of the Lambs", "Gangs of New York", and "The Aviator".
In addition to his work in feature films, he has also done work in television, winning five Emmy Awards in 1986 for "ABC Afterschool Specials: Can A Guy Say No", in 2006 for Martin Scorsese's "No Direction Home: Bob Dylan", in 2013 for "History of the Eagles", "Boardwalk Empire: The Milkmaid's Lot," in 2019 for "Free Solo" and also garnered Emmy nominations for Scorsese's "George Harrison: Living in the Material World", and the HBO television series "Boardwalk Empire".
William Goldenberg, ACE, most recently edited Paul Greengrass's "News of the World" starring Tom Hanks.  He previously collaborated with Greengrass on Netflix's "22 July".
He won the Academy Award, BAFTA and ACE Award for Ben Affleck's Best Picture-winning "Argo."
Goldenberg received Oscar, BAFTA and ACE nominations for editing "The Imitation Game" and "Zero Dark Thirty" (with Dylan Tichenor).  He was nominated for an Oscar for "Seabiscuit" and "The Insider" (with Paul Rubell and David Rosenbloom).
His other credits include: Kathryn Bigelow's "Detroit." Ben Affleck's crime dramas "Live By Night" and "Gone Baby Gone", Peter Landsman's "Concussion", Angelina Jolie's "Unbroken"(with Tim Squyres) Michael Mann's "Miami", "Ali" and "Heat", Michael Bay's "Transformers" III, IV, and the recently released "6 Underground", Jon Turteltaub's "National Treasure" I and II, "Domino" for Tony Scott, "Pleasantville", "Coyote Ugly", "The Long Kiss Goodnight" and "Alive" (with Michael Kahn).  
Goldenberg also edited the HBO film "Citizen X", receiving an Emmy nomination for Editing for a Miniseries or Special; as well as the Oscar nominated short film "Kangaroo Court", directed by Sean Astin.
A Philadelphia native, Goldenberg is a graduate of Temple University.
Mary Jo Markey, ACE, is an accomplished editor in both film and television.  After her studies in English Literature at Ohio State University and her move to the west coast, she got her first look at a cutting room and what editors do while working as an assistant to Robert Redford, and from that moment she wanted to know more.  With Redford's help, Markey was hired to be an apprentice to Dede Allen in the "Milagro Beanfield War" cutting room, which was the beginning of her editing career.
After cutting a series of independent films and television movies, Markey began her collaboration with JJ Abrams as one of the editors of the TV series Felicity during its first three seasons (1998-2000).  Markey then moved over to edit the first two seasons of "Alias", during which she received her first Emmy nomination for the episode "Q and A."  Later, in 2005, Markey won the Emmy for Drama Series Editing for her work on the "Lost" pilot.  In 2006, Markey's collaboration with JJ Abrams moved to the large screen with "Mission Impossible III".  Their work together continued with the HBO pilot "Anatomy of Hope", 2009's "Star Trek" (which led to an ACE Eddie nomination), the "Undercovers" pilot, "Super 8", and "Star Trek Into Darkness" in 2013.  
Besides projects with Abrams, Markey has edited the award-winning HBO film Life Support, which was selected as the closing night film for the 2007 Sundance Film Festival (and brought her an additional Emmy nomination as well as an ACE Eddie nomination), "The Perks of Being a Wallflower", "The Great Wall", directed by master of Chinese cinema Zhang Yimou, and the sci-fi thriller "Life".  But the highlight of her credit list has to be "Star Wars: The Force Awakens", an enormous hit which resulted in an academy award nomination and an additional ACE Eddie nod for Markey.  
Ms. Markey is an active member of several professional organizations. She was the creator of the first "PRIME CUTS: Emmy Winning Editors on Their Craft," (which celebrated its thirteenth anniversary this year), served for four years on the Academy of Motion Pictures Editing Branch Committee, and is currently serving her second term as an ACE board member.   She makes frequent appearances on panels and seminars, has served as a mentor to her former assistants and P.A.'s, and has never lost her love for the craft and creativity of editing.
Craig McKay, ACE, is an American feature film editor, story consultant, director, and executive producer.  Recognized with two Academy Award-nominations for editing "Reds" and "The Silence of the Lambs", and an Emmy Award for editing the NBC miniseries "Holocaust", he has edited more than forty films including "Philadelphia", "The Manchurian Candidate", "Cop Land" and "Maid in Manhattan".
His directing credits include "Bubbe Meises", "Bubbe Stories" for PBS and HBO's "The Red Shoes", written by John Guare.  Story consultant credits include Bravo's "Haiti: Dreams of Democracy", Academy Award-nominated "Mandela", and PBS's award-winning "Witness: Voices from the Holocaust".
McKay has served as a creative advisor at the Sundance Institute Filmmaker's Lab and is also an executive producer on the award-winning feature-length documentary "A Normal Life".
Joi McMillon, ACE, is an award-winning editor best known for her work on Barry Jenkins' critically acclaimed film "Moonlight," the Best Picture winner at the 89th Academy Awards.  McMillon's work on the feature solidified her place in history as the first black female nominated for an Academy Award for Best Achievement in Film Editing.  McMillon led the editorial department on "The Underground Railroad," Jenkins' limited series adaptation of Colson Whitehead's Pulitzer Prize-winning novel for Amazon Studios.  Currently, she serves as the editor of Disney's upcoming Untitled "Lion King" Prequel, which marks her fifth collaboration with Jenkins since 2016.  Recently, McMillon cut the highly anticipated, Twitter-thread-based feature "Zola," working alongside the immensely talented filmmaker Janicza Bravo, another frequent collaborator of hers. Born and raised in Central Florida, McMillon earned her BFA from the College of Motion Picture Arts at Florida State University.  She is a member of the American Cinema Editors and sits on the Academy's Film Editors Branch Executive Committee. 
Bobbie O'Steen is a writer and film historian, dedicated to sharing the editor's invisible art with students, professionals, and cinephiles. She is a graduate of Stanford University, an Emmy- nominated editor, and author of two acclaimed books about editing: "Cut to the Chase," based on interviews with her late husband and colleague, legendary editor Sam O'Steen, about such landmark films as "The Graduate" and "Chinatown"; and "The Invisible Cut," which deconstructs the editing process as well as classic movie scenes through a cut-by-cut analysis. 
Her latest book, to be published this year by Focal Press, is an authoritative, media-rich eBook called "Making the Cut at Pixar" about the editor's pioneering role in computer animation.    
Bobbie hosts an ongoing event series, "Inside the Cutting Room," honoring editors through screening and discussion at ACE's EditFest, MEWShop's Sight, Sound, & Story, and at Emerson College, 92nd St Y, and UCLA. She has taught at American Film Institute, John Hopkins University, The New School, and NYU's Tisch School of the Arts. She has also created an ongoing class series, "Making the Cut," where she explores the artistry and technique of editing, based on her interviews with over seventy editors. 
She contributes commentary and discussion for The Criterion Collection releases of. iconic films such as "A Hard Day's Night" and "Don't Look Now" and has written articles for many publications, including CinemaEditor Magazine, which named her "Film Editing's Greatest Champion." 
More info at www.bobbieosteen.com.
Stephen Rotter was hired by Dede Allen as a second assistant on "Alice's Restaurant" and went on to assist her on "Slaughter House Five", "Little Big Man," and "Visions of Eight."   He received a co-editor credit on "Night Moves" with the blessing of Dede, who was an incredible mentor, and the director Arthur Penn .  His next movie was "The Missouri Breaks" where he shared credit with Dede and Gerald Greenberg.  At this point he left the nest and embarked on his own career.  His favorite projects are the miniseries "Holocaust," for which he received an Emmy, "The World According to Garp," and "The Right Stuff," for which he won an Academy Award with a team of Editors . Other films special to him are "Heaven Help Us ", "Dirty Rotten Scoundrels" , "My Blue Heaven ","Father of the Bride Part II,"The Parent Trap", "What Women Want," "Something's Gotta Give " (as additional editor), and "Enchanted".
One of the bast days of his career was being hired as an assistant by Dede Allen and Richard Marks, her first assistant at the time.
MASTER STORYTELLER SPONSORS: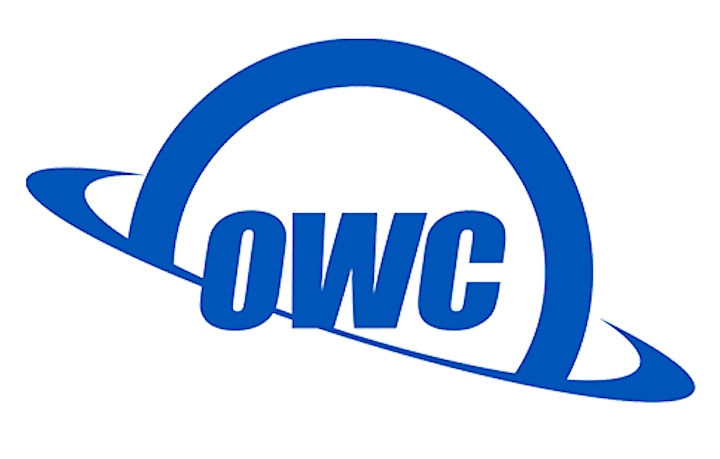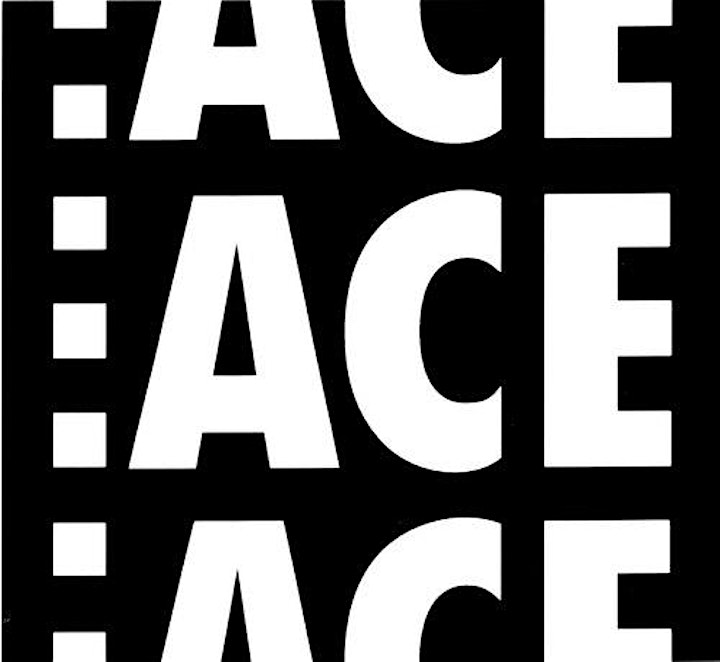 TECHNOLOGY SPONSOR:

Organizer of Sight, Sound & Story: Live - Inside the Cutting Room of Dede Allen